Howdy everyone. Sean here. Ready for a status update?
The SFX are very close to done. Anything else for them will be added as needed, I'm sure the need for a few will pop up through the rest of the development cycle.
I worked a lot on music this week.
Here's one thing that's (mostly) finished. It's a dungeon song from later in the game.
Do you like pictures? I like pictures.
On the art side, Jon has been working on more tilesets. I asked him for some works in progress, and here are a few. I'm a fan.
Here's a bridge. Over troubled something something...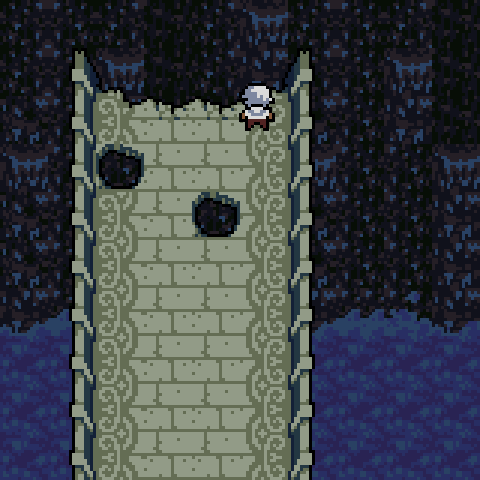 And a forest scene. I hope you like flutes because there are a lot of them in the song.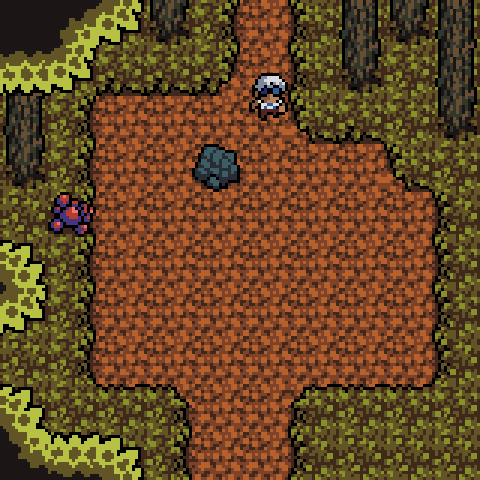 Outside of the visual and audio things, I have programmed a few things needed to go into these non-dungeon areas - certain very specific enemies, NPC events, events modifying the map! Hoo-hah.
Also implemented (minus the art) one of the non-dungeon areas. And am expanding another one for various reasons.
We also got a nice mention from Rock, Paper Shotgun, IndieGraph, and The game jar this week. Still working for those Destructoid, GiantBomb and Kotaku mentions!
So yeah, pretty exciting I think. It's very cool to see this all coming together. I'm going to start testing the dungeons with my friends soon, iron out bugs while I also finish up the soundtrack. (it's around 45 minutes right now!!!)
We're still on Greenlight so vote for us if you haven't already. Also follow us on IndieDB!! (That's the site you're on!)