SINGULARITY, NEXT STRETCH GOAL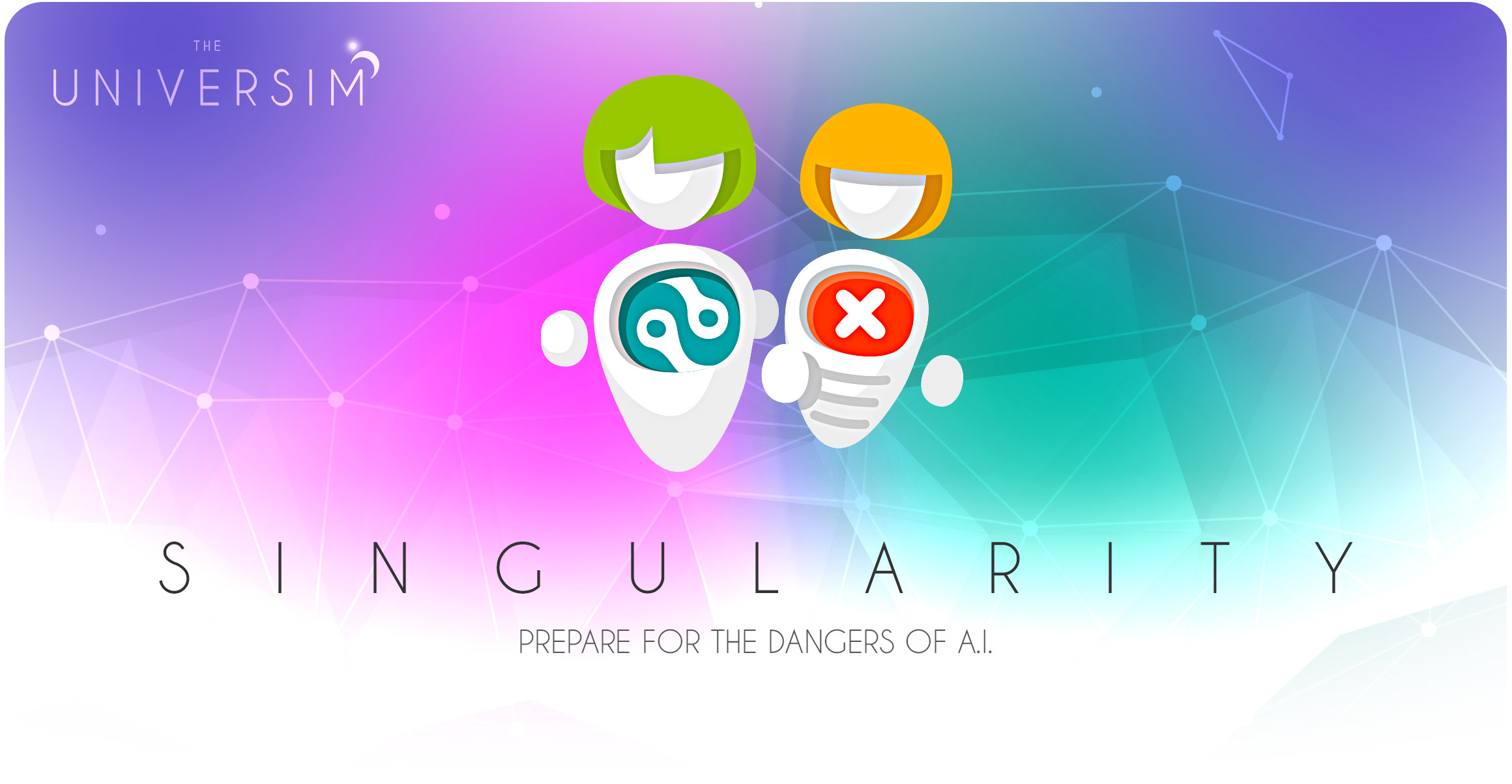 We're about to take a trip through the Singularity. Care to join us? The Singularity, formerly known as the iRobot stretch goal, brings with it an entirely new specialization branch in the research tree for your civilization. This new branch includes over a dozen researches all related to Advancing AI and Robotics, but also helps to stop things from getting out of hand. You don't balance your thumb on top of a nail before striking it, and you also don't mess around with AI. Besides, you have no idea what random events await you down the road.
These controls allow you set the amount of power that an AI has over your civilization and how much freedom it possesses. It can be useful to automate certain tasks, such as food production, resource gathering and replication, and even service delivery. However, give it too much control over your civilization without the proper precautions and things may turn down kind of a Terminator-esque path. Basically, you lose.

Read more about Previously Unlocked Stretch Goals Here.
This additional feature has been created with the hopes of giving players entirely new technology to experiment with and advance their civilization even further. We also wanted it to be quite a volatile specialization branch, meaning that players who aren't careful with how they research the technology will probably lose their civilization. That could be rather...inconvenient.
Two New Avatars For Forums


Click HERE to tweet this update to Your friends.