Chapter 0 - "I will show you fear...

Chapter 0 is the first chapter of the Eighth Hour, and it serves as the mod's prologue. Assorted scenes torn from the troubled past are found here, and this marks a brief moment of recollection before the player steps out into the perils of the present-day apocalypse.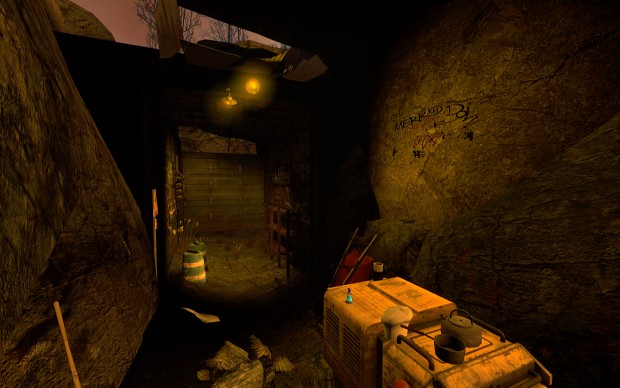 A view of the starting location
As the plan is now, the mod will be roughly 7 chapters long. The setting is European, much akin to that established in Half-Life 2. The Eighth Hour is set during the culmination of the resistance's actions against the Combine, and you take on the role of a newly-inducted rebel by the name of Crowley. City 17 is someone else's battleground, and the player's tasks will take him into the vast outlands and wastes that lie beyond its skyline.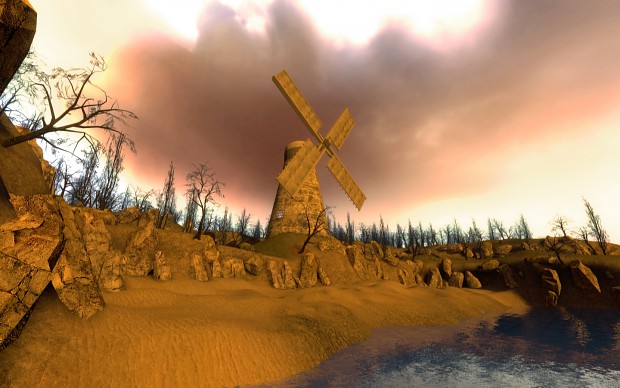 A shoreside retreat, as seen long before the Seven Hour War.
Going into this project, the main modding inspirations have chiefly been Minerva: Metastasis and Research and Development. Minerva's atmosphere and presentation were impeccable, and Research and Development's puzzles and variety are virtually unmatched. Doing great in all four respects will be a challenge, but it's a challenge worth taking on.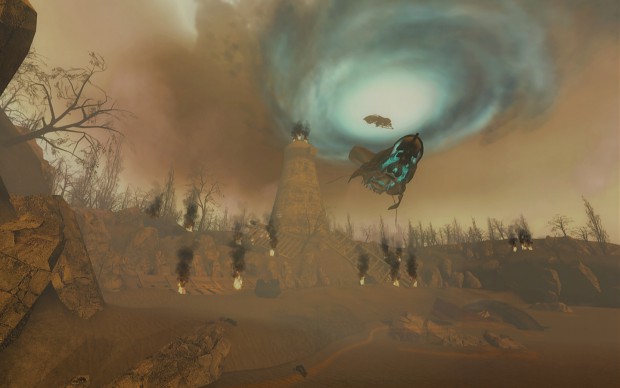 The aftermath of the Universal Union's great offensive.
For a while now, I have been experimenting with ways to increase the variability of the playing experience. My main effort has been in planning and testing the presence of a hub map, and of allowing the player to play a significant portion of the game in an order of his choosing. Specific chapters have specific "power weapons", and thus the flavour of the resulting playthrough could change significantly depending on the order the player decides on (for example: if you defer getting Bugbait for as long as possible, your experiences with travel will be noticeably different). Should those efforts bear fruit (and they are going very well), the Eighth Hour will be a mod that lends itself well to replay.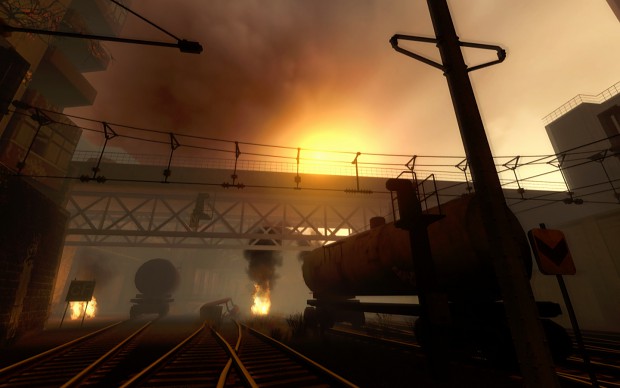 Point Insertion's train station in years long since gone.
Thanks for reading, and be sure to watch this page for more updates and news in the coming months. Each chapter will have a showcase associated with it, complete with screenshots and some descriptions of what you're looking at. Thanks once again for lending me your eyes!
- Caleb Bergh, "Botolf"