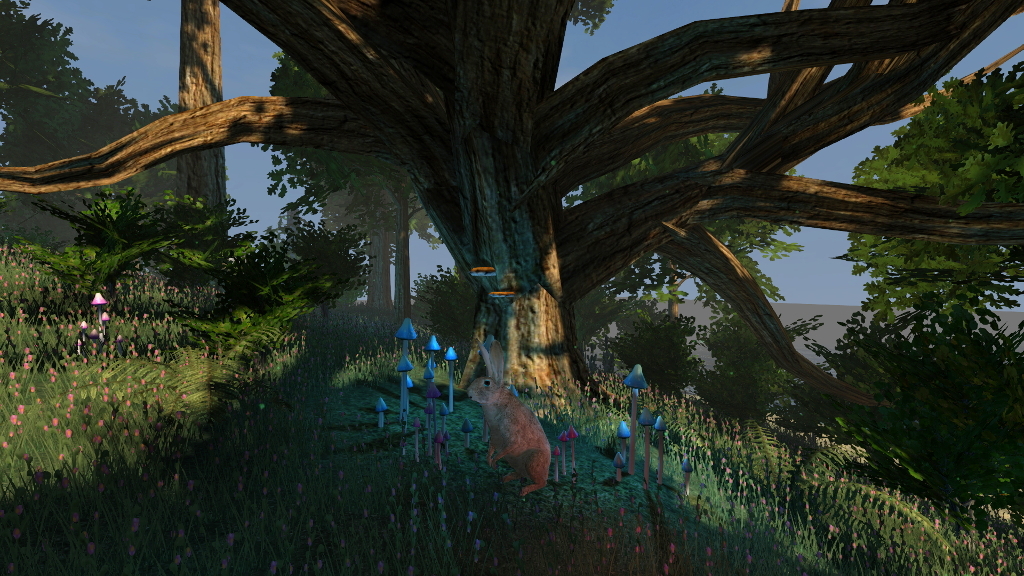 The world is mostly done, I'm currently busy polishing it. Cestmir is working on some models to add further atmosphere. Paul is currently stuck in real life duties, yet he's trying to find some time in between to write dialogues for the crazy old lady and the rabbit.
The game is estimated to be released in June 2015, free of charge for Windows and Linux.
If you're interested to test it early on, don't hesitate to send us an email.
Thank you for reading! My name is Rick and I create the world of the game.
Feel free to check out our blog for more information on the game.