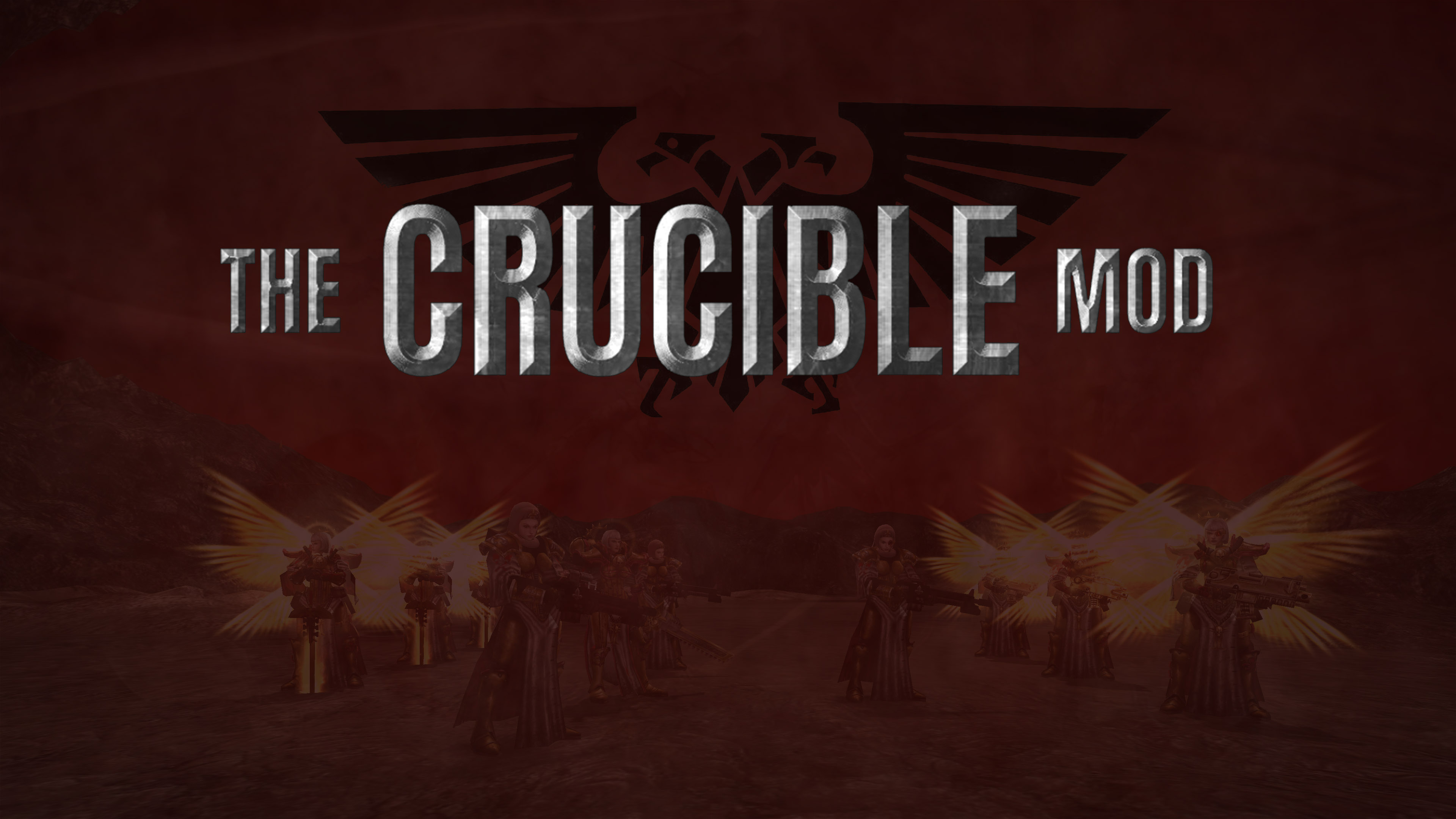 Hi and welcome to our new ModDB page! I wanted to welcome everyone to the Crucible mod, explain what we are and go through our plans for the future. A bit of an essay incoming but I have quite a lot to say :D
So what is the Crucible Mod and where did we come from? Myself and a few others, in mid 2020 worked on a private rebalance of the Ultimate Apocalypse mod for DoW Soulstorm, due to our like of the game but heavy dislike for the state of it's gameplay and balance. We did a large amount of work and eventually gifted it to UA and it was named UA 1.89. Once this was done, having big plans for how I could continue best, I decided to split off from Ultimate Apocalypse mod and carry on development independently so I could realise my own vision. This means that UA 1.89 and Crucible v1.00 is the same thing.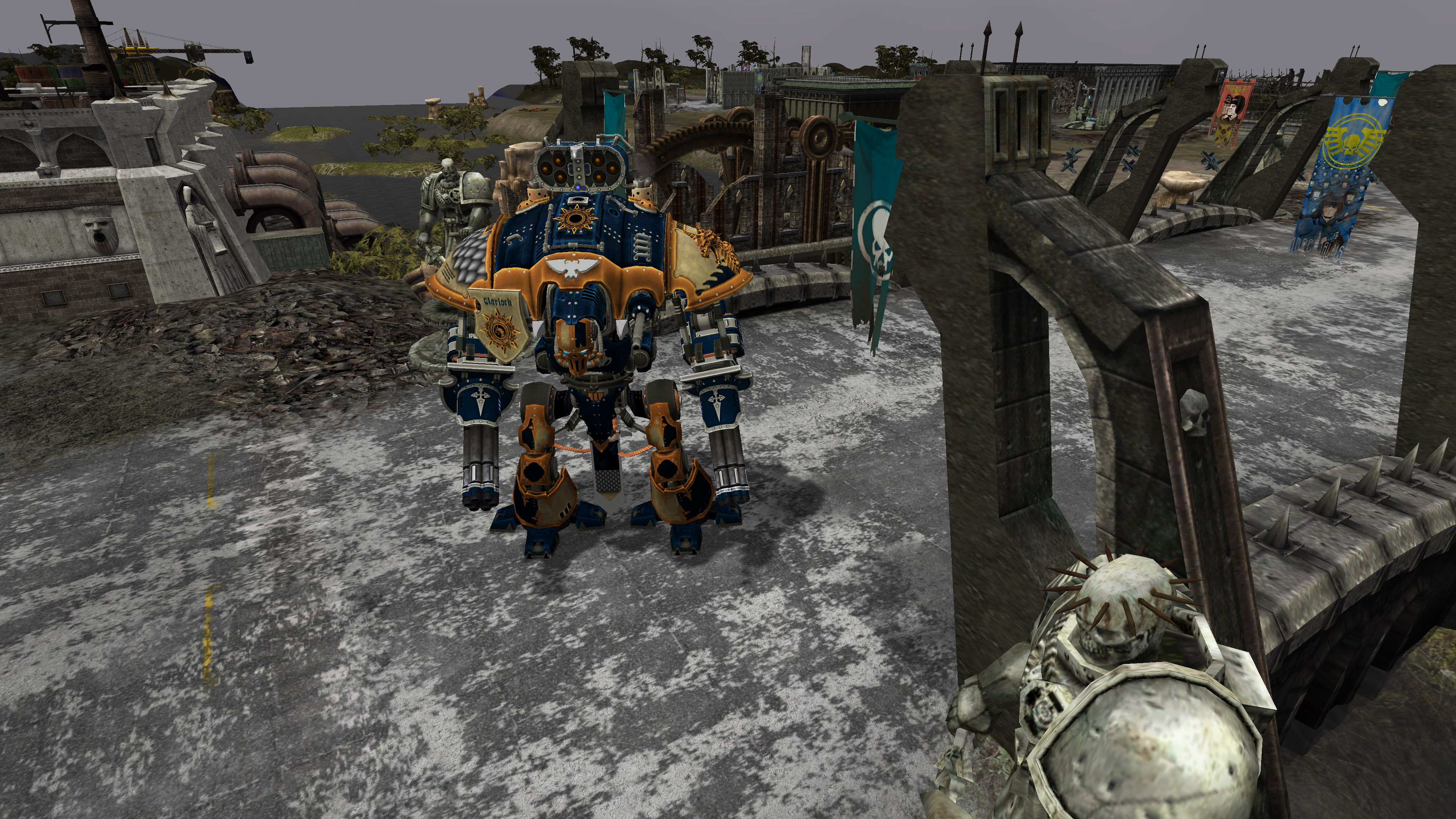 So what have we achieved in the meantime? Crucible v1.00 was released in early 2021 and we are now imminently releasing v1.09 (which will be the first version available on ModDB). A lot has been worked on. Firstly, our balance dude olegkuv has been hard at work massively overhauling game wide balance. This is of course a never ending job for a game of this scale but we have made great progress. Along with general game balance, we have made total overhauls of the heroes, leaders and relic units/titans. I, Eskalia23, have been working hard on implementing new content with our 3D artist, Kekoulis (who's name many of you will know...the man whose team has been responsible for more Soulstorm content than any other and who's team is currently behind the Unification mod). We've added approx 25 new units and given a bunch more new models. We have also made a huge start on the Eldar Craftworld system. Our guys Branbran and Shortblake have been hard at work data mining so that we have all the game values that we need to do a proper job of all this. At my last count, we have over 400,000 cells worth of data in a huge monster spreadsheet (recently olegkuv has made great strides automating this whole system and getting all the data we need into SQL databases). Lastly, we have our team-colour dude zeski working on overhauling teamcolours for everything in the game so far. This is a mix of reworking teamcolours and also adding improved textures to models in order to give the visuals of the game a good polish.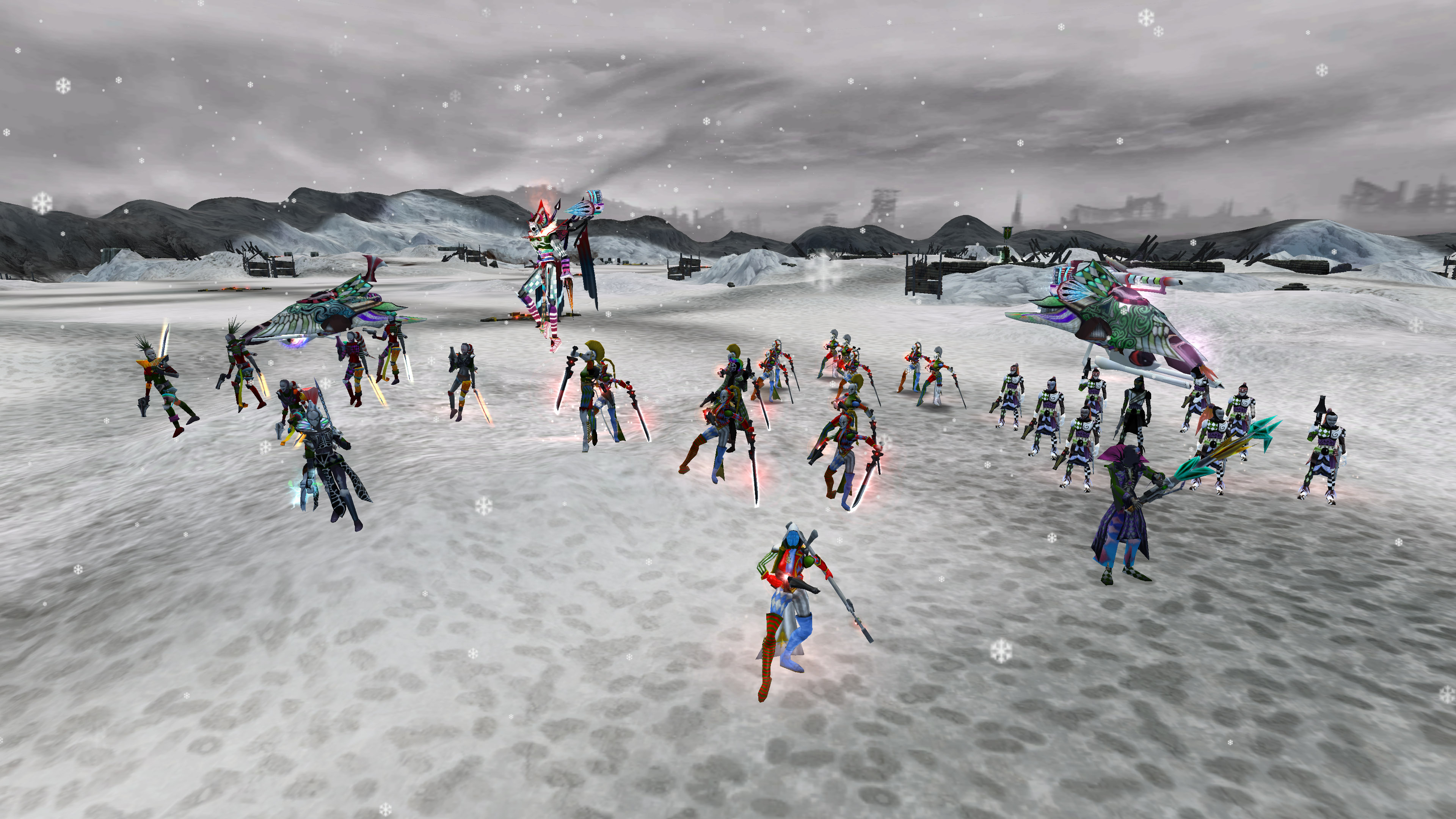 After v1.09 is released, we have a lot of short term plans. We are starting work now on the Space Marine Chapter system. We are currently envisioning this as being a 4 or 5 chapter system with each having unique units and very different playstyles. Olegkuv has made a start on a total rework for the Orks. I and Kekoulis will also be adding new content in general, and as I already mentioned, Shortblake and Branbran have made a start on learning the AI coding. We are also going to be posting more videos on the youtube page, from tournaments to general guides and, hopefully in the future, race specific guides.
Here is the Changelog for your consideration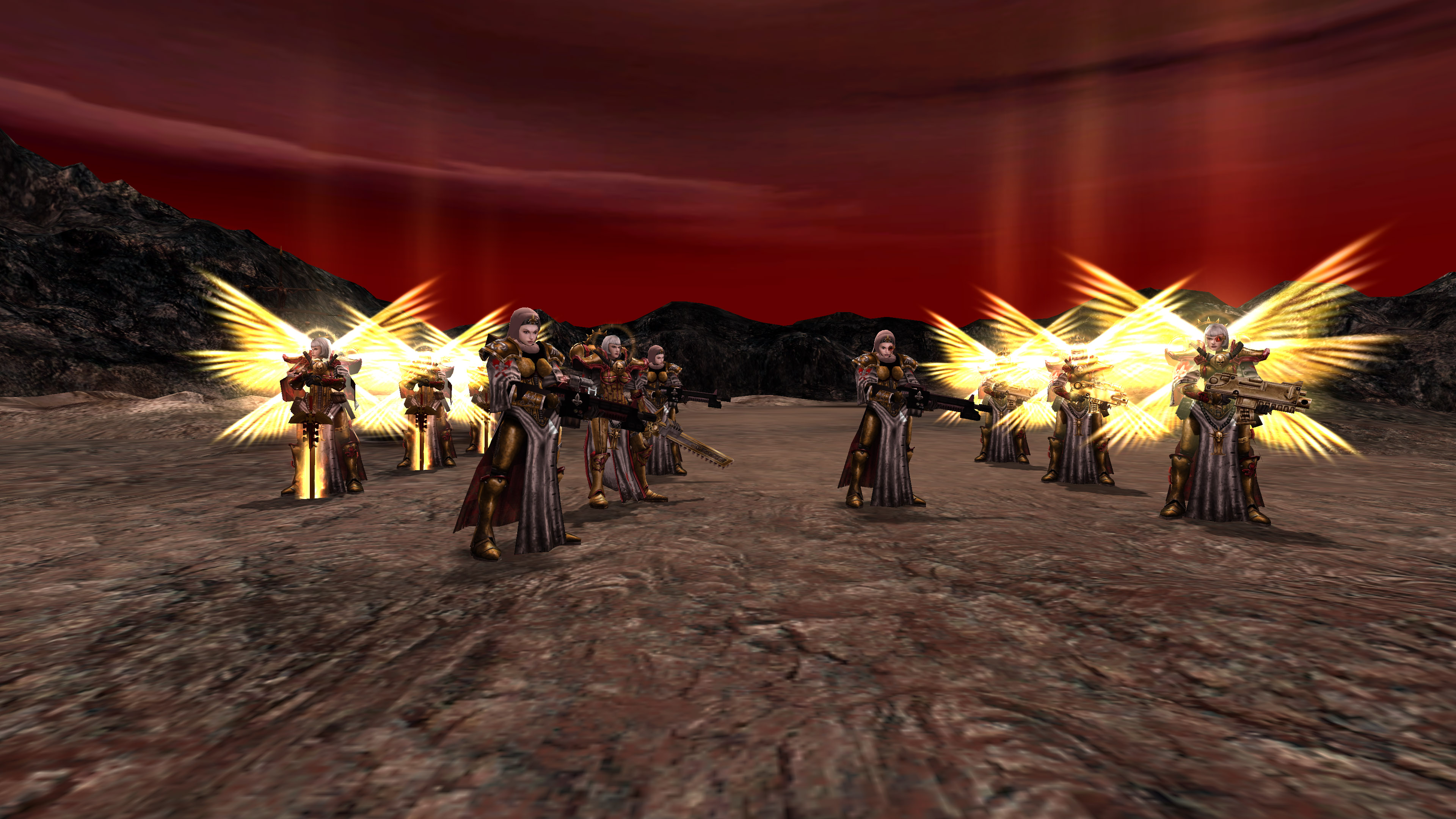 So what is our vision for the future? I'd like to split this into 3 answers. The general direction we want to head in, our multiplayer plans and our single player plans. Regarding general direction, I want to state that we aren't planning on adding more overall factions. What we are planning on doing though is making a very in depth faction system for, eventually, all the races. For example we have already implemented the Danse Macabre mod into the Eldar race as a sub-faction. This is something we are looking to do with many other races; Chapters for example for SM, Kabals for DE, Castes for Tau etc. This will allow us to make this game much more varied as each race will have many different gameplay styles depending on what subfaction you use.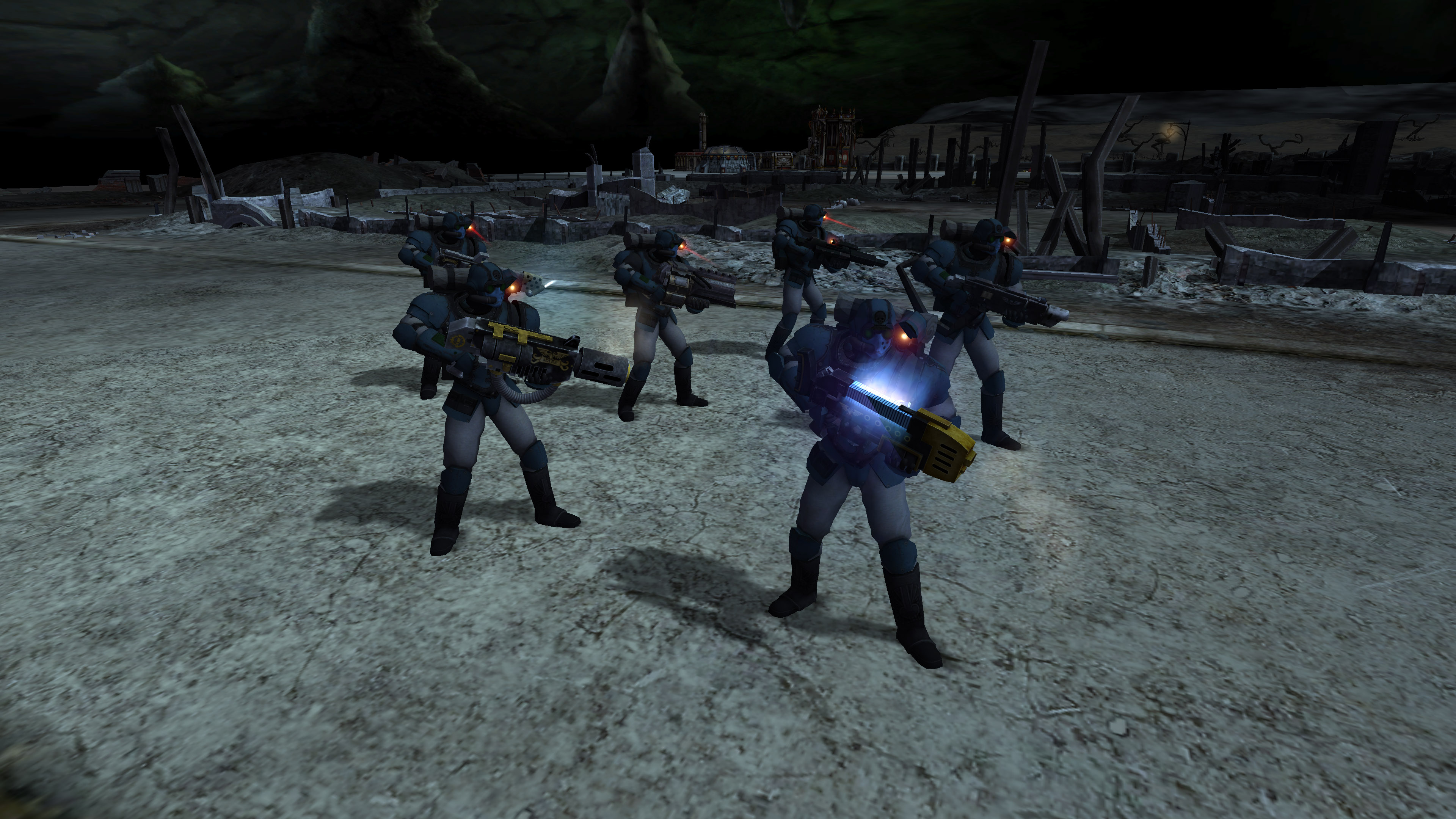 And what about multiplayer? Although this game will never be perfectly balanced, we are aiming to make it balanced enough to support a competitive PvP community. We have held successful tournaments in the past (which can be watched on Youtube) and this is something we are hoping to do regularly as our player base expands.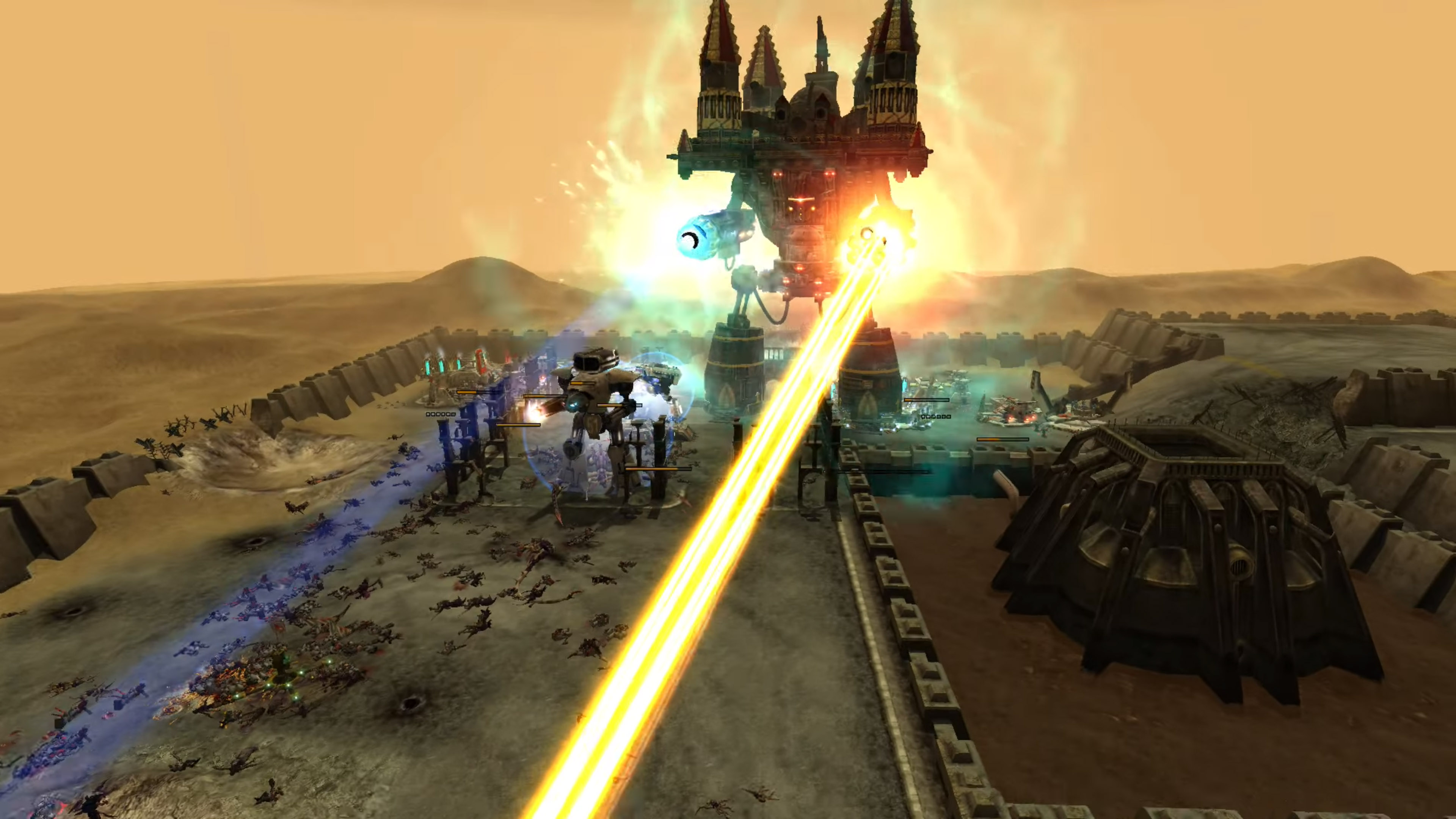 And Single Player? We currently have Branbran and Shortblake learning the AI side of things. This is a big topic to learn but we are looking to have several people solely devoted to overhauling AI. This will focus on three things. Firstly, updating factions to fully mirror the balance and gameplay changes that we have made. Secondly, giving the races more intelligent build orders where needed (Necrons early game cough cough) and lastly, updating the AI to fully use the new units that we have and will add. We are also looking to overhaul the campaign in the mid to long term.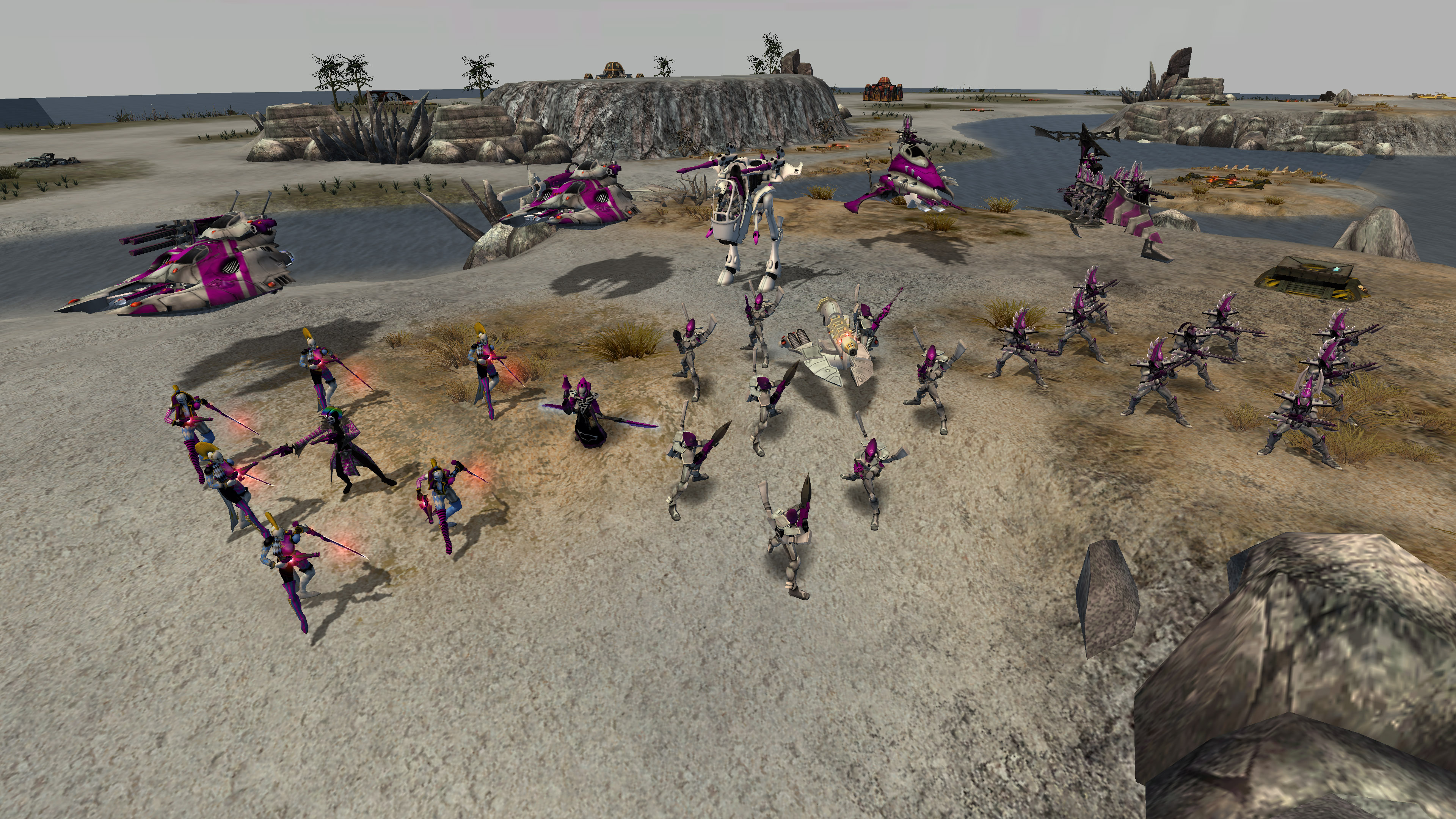 Focusing away from the game for a second, I'd like to talk about our Discord server. The home of the Crucible Mod is indeed our Discord server. This is a chilled server where we have worked hard to stamp out a lot of the toxicity that is often rife in gaming forums. We are at a stage now where we rarely have to disciple anyone. This is something we are very proud of as we want our server to be somewhere where people come to have fun and talk about Warhammer, Soulstorm and our Mod. I'd encourage everyone who is interested in this mod to come join. Some of the stuff we have;
Download channel with full Installation guides & tech support

News section where we showcase upcoming content

Documentation section

Feedback/discussion section with separate channels for all races

Plenty of social channels
So I think this is enough writing for a day. Thank you and enjoy the mod!


Eskalia23