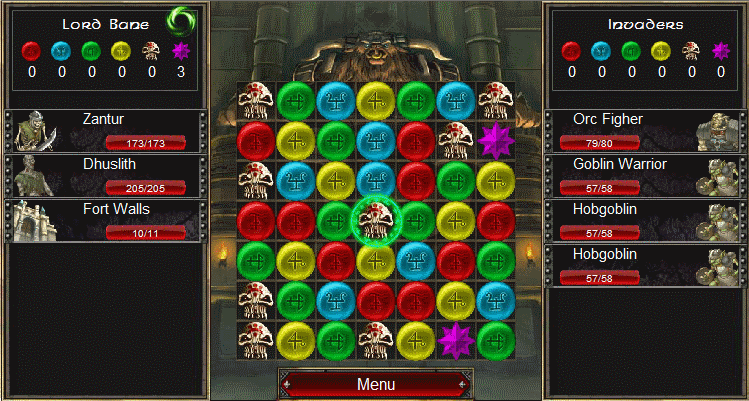 What is Puzzle Quest?
For those who are new to Puzzle Quest, Puzzle Quest is a game developed by Infinite Interactive and released in 2007 for multiple platforms. Puzzle Quest combines a bejeweld style gameplay with a turn based RPG style battles. Each player takes a turn to combine 3, 4 or 5 gems and gain a specific kind of mana.
Gem Types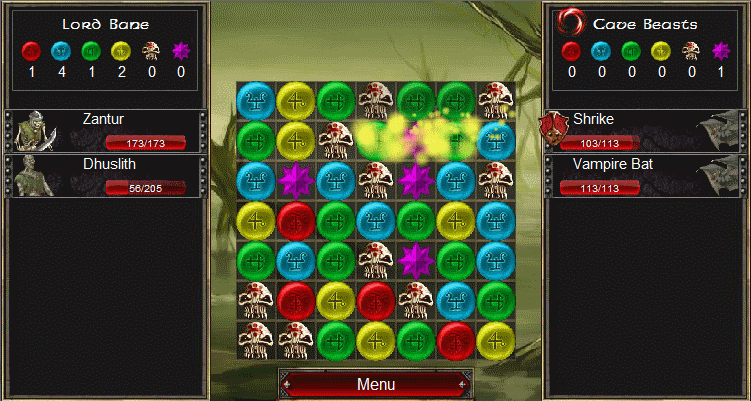 In the original installment there were 4 kinds of mana gems on board: Red, Blue, Green and Yellow. Each of these gems would give you elemental mana, which would allow you to cast spells. Additionally, the board would be filled with purple experience stars and gold coins that would give your hero gold and experience. The most crucial gems on the board were the Skull gems, which dealt direct damage to your opponent when combined.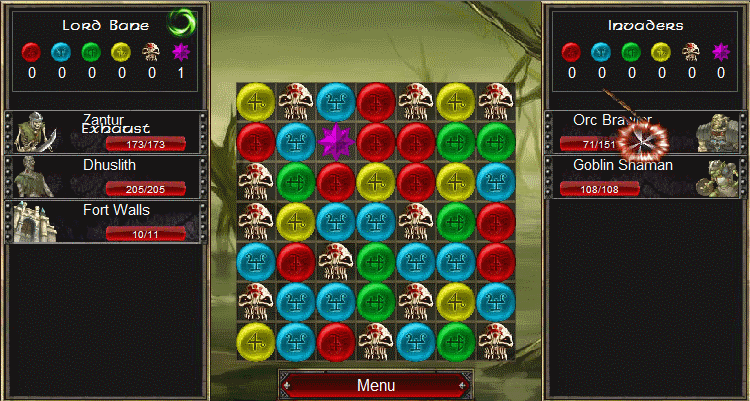 Gems in this game work differently. While the 4 elemental mana types remain the same, this game has one new mana type, Battle. Battle is obtained when combining 3 skulls and allows your units to attack or cast certain spells that use this mana. Additionally, purple stars, known as morale, take a big part in this game. Combining 3 gems of any kind, or taking certain actions will use up a morale star. When you run out of morale stars your turn ends and your opponent will take his turn next.
Unlike in the original Puzzle Quest games, combining 4 gems will not grant you one extra turn, instead it will double your mana received. This will make matching morale stars a priority, as they allow you to make two more moves.
Spells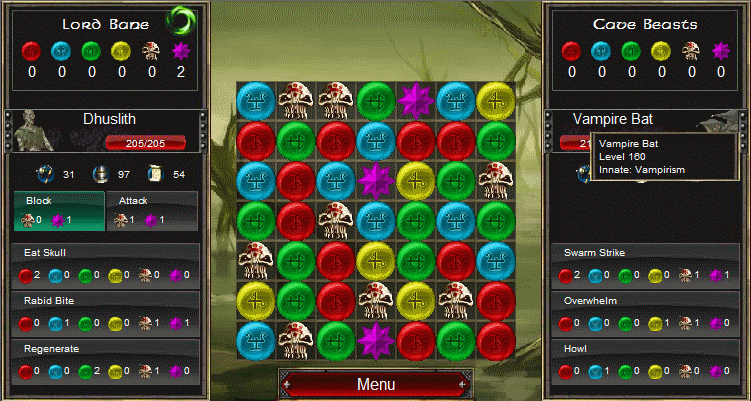 In the original Puzzle Quest series, each player would have a large set of spells to use during combat. In this game however, every unit has a large amounts of usable spells available, which they will learn upon reaching certain level. Combining multiple units and spells allows a great deal of variety and unique fighting styles.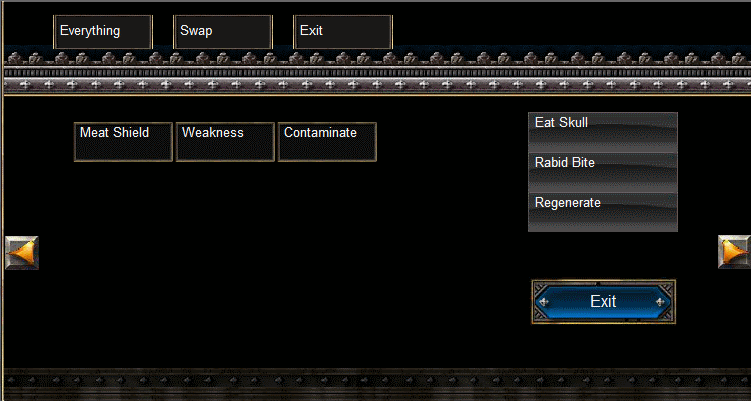 Armies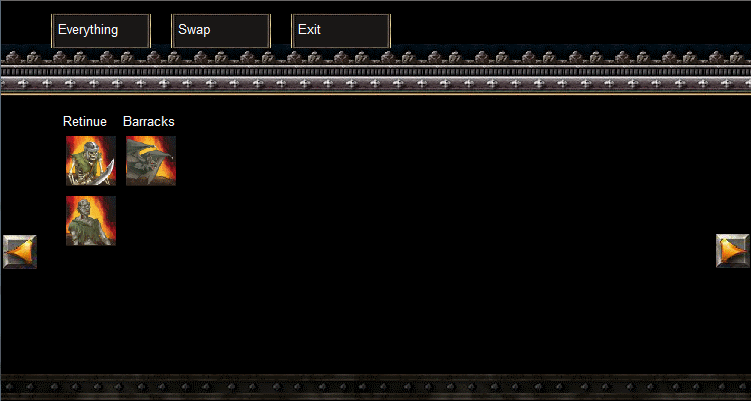 Unlike the original games where you had one hero, every player will be able to recruit multiple units to fight for his side. You will be able to purchase units from certain places around the map, or units will join you after winning certain battles.
*Names, design and visuals may change in the final release.