Hello kind reader,
I am Daniel "Wyeth" Schüler from the small Berlin (Germany) indie studio FrozenPotion.
The other half of FrozenPotion is Andrey "Buranbai" Thomas.
I am a Game Designer and Pixel Artist - while he is a brilliant programmer.
OP90 is a game that looks like a SHMUP* and it kinda feels like a SHMUP and maybe some influences from tower defense. What it does not look like it is a puzzle game. Yet it actually started out as an educational math-puzzle game. It still retains quite a bit from that time.
Expect a game that is less about holding down a trigger button and see things go up in flames (well thats also part of it of course), but mainly about deciding WHEN to hold down that trigger button. A lot of the time mindless shooting will get your remotely controlled battle turret destroyed.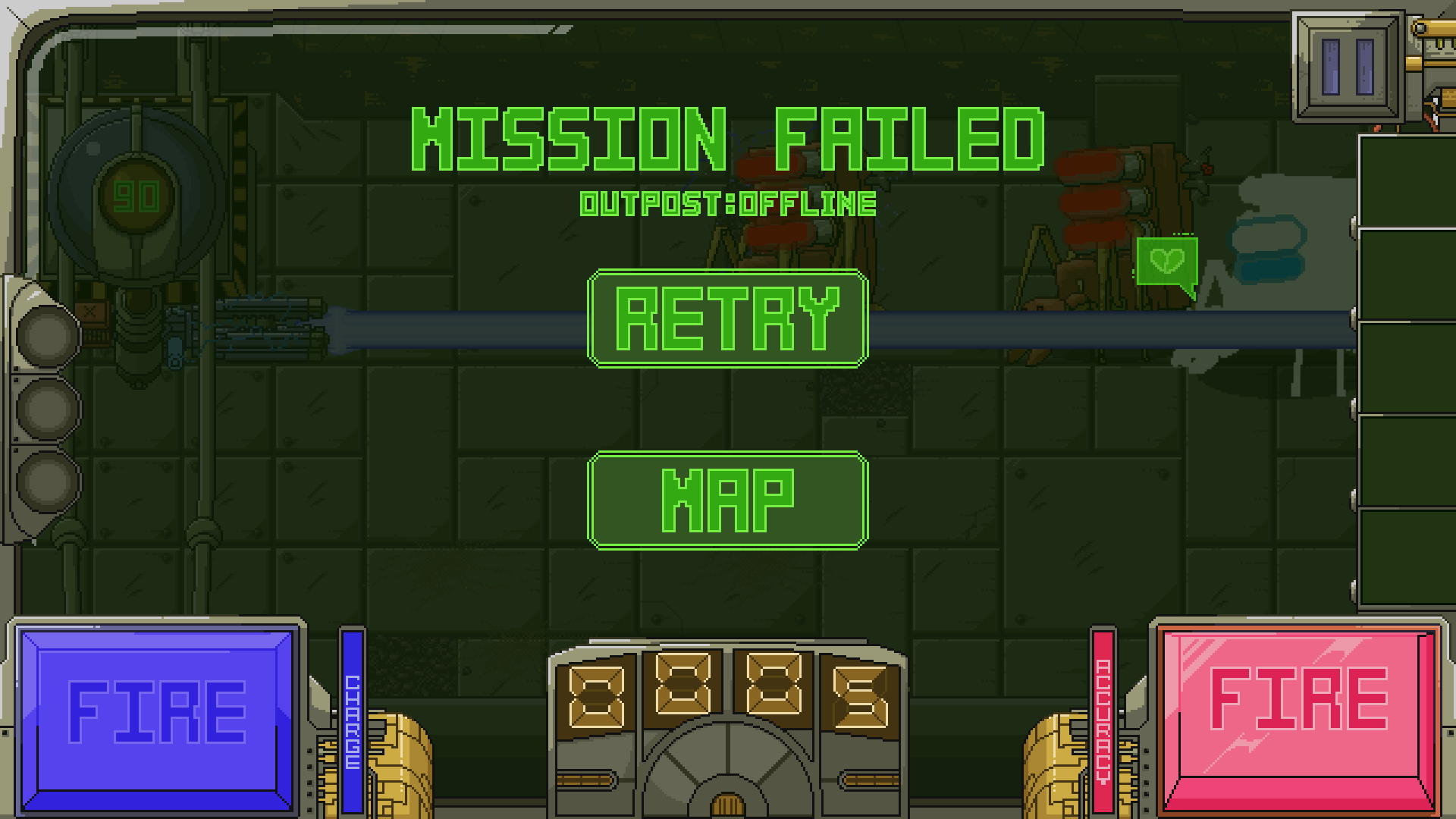 At the core is a simple color matching mechanic - akin to Ikaruga or Outland - shoot blue things with the blue weapon. Shoot red things with the red weapon. It sounds simple but there are a lot of things to do to make it not so easy.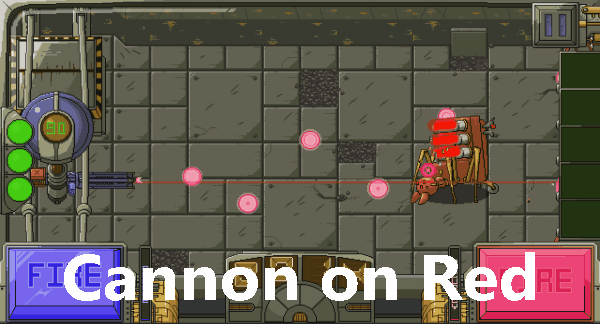 One of those things is the rickety nature of your weapon. The beam needs a loadup time and pierces targets. I hear you say, piercing? But that's a good thing! Maybe in most games, but here its dangerous to shoot the wrong color, thus creating a scenario where the reds always get in the way. It's awful.
The cannon on the other hand has a lot of firepower but it loses accuracy quickly due to overheating. It becomes really hard to destroy red's at a distance, but considerably simpler once they are in front of you.
Also: Shooting the wrong enemy type with the wrong weapon makes them go berserk. Enemies going berserk is rarely good.
There is lots to come: More enemy types, more backgrounds, world effects (such as storms, sandstorms, rainstorms... really mostly storms) and much more.
We will most likely get a DEMO out end of the week or end of next week which will also come in a handy, browser accessible web-format aswell as an .APK for the Android inclined.
We will update this weekly (usually around the weekend).
Feel free to leave comments or give us feedback once the demo is out or if you allready played at one of the events we go to.
For (almost) daily news follow us on Twitter, Like us on Facebook or visit our TigForum DevLog.
Thank you for reading,
Daniel "Wyeth" Schüler