Hello and welcome to Medusa.
About the Game
A short summary of the game can be found above in the...summary. Also, if you look in the images section I have uploaded a small pitch document. So please go there to have a look at it.
I have started a GDD that covers what I have planned for the next few months, and I will start putting that information in a wiki.
Here is some more information that you might like to know about the game and what I have planned.
For starters here is a very cool concept image of the main character. This was specially created by a friend, Aaron.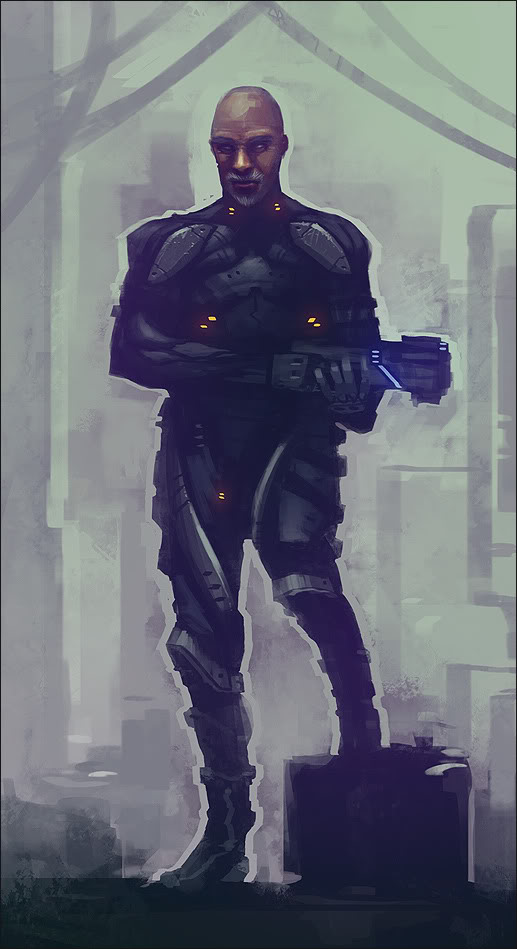 Why Unreal 3?
This game will be developed in the Unreal 3 editor because of the Translocator and the possibility to export it to the PS3.
However, if nobody is interested in developing in UnrealEd because of its age then development will be moved to UDK. This will add more development time because UDK does not have a Translocator by default.
I have designed a demo level which is what we are going to create because it is great starting point for the project. It features the typical game-play pacing, mechanics and scenarios that the player will face.
Below is an overview of the level (the details of the level are explained in the GDD)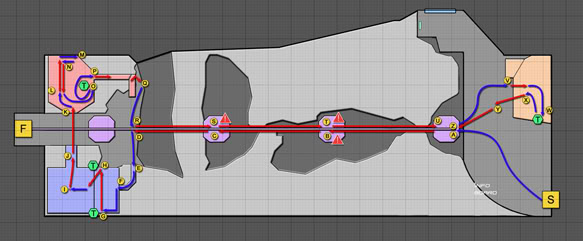 Also, here is an earlier game-play testing and level block I created of the demo level. Please note that some of these areas have been re-designed and all the scripting was done in Kismet.
Development team
I am looking for new members to join the dev team:
An animator
A Programmer
A Texture artist
A Concept artist
If you are interested in this project but don't specialise in one of the roles above please contact me anyway because the team will slowly grow and the schedule may change.
If you are contacting me about one of the listed positions please send me some relevant background information.
I think it is only fair that I give you some background information about myself.
I specialise in game-play and level design because it is my main focus.
But, I also do some 3D Modelling, typically low-poly, in Maya 8.5; which I also use for UV mapping. I use Photoshop CS2 to create the textures (mostly from photo-editing) and Crazy Bump to generate the Normal and Specular maps.
I also use Painter to create some of the concept art.
I have had some, but not extensive experience being apart of a MOD team. The is my first project that I have planned.
This may seem like an odd post but I like to keep things honest and upfront. I welcome any criticism, comments and suggestions. Even if you are considering joining the team and have doubts or think something should be added please let me know I want to keep things creative and productive.
I hope you have enjoyed this update and are interested in either being apart of this creative project or following its progress. And ultimately, I hope you will enjoy playing the finished game.