Excubitor is a new video game project by Tesseract Interactive. Here you will be able to read all the latest news and updates concerning the development of the game, our release plans and view all of the media content that we have made available.
An action game at it's core, it harks back to the days of Nuclear Strike and Raptor: Call of The Shadows, using a single aerial unit to combat vast forces of enemies played from a top down perspective. While those games served as the initial inspiration, in the later stages of development we shifted the focus in order to invoke the gameplay of hack-and-slash RPG's, providing the player with a loot system and different upgrades, as well as elements of the tower defense genre.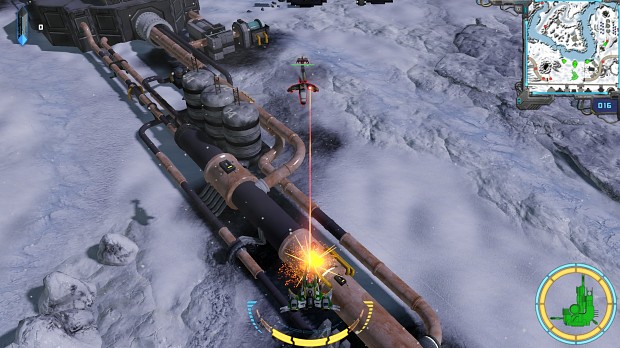 By fusing all of these pieces in addition to our own ideas and gameplay innovations we believe Excubitor has developed it's own identity, something that will differentiate our game from the ones that came before it. The journey has only just begun though, we still have a long road ahead of us until the final product is made available. And you can follow us step by step here, as we will attempt to update this website with the most current happenings and all the ups and downs of the development process.
Our website holds more information about the game itself, there are screenshots, videos, artwork as well as individual descriptions for the playable spacecrafts. If you have any feedback, whether it is criticism or support, you can visit the forums and post your thoughts, it will be most appreciated.
From the entire team at Tesseract Games, we would again like to welcome you to our fledgling community. Thank you and stay tuned.