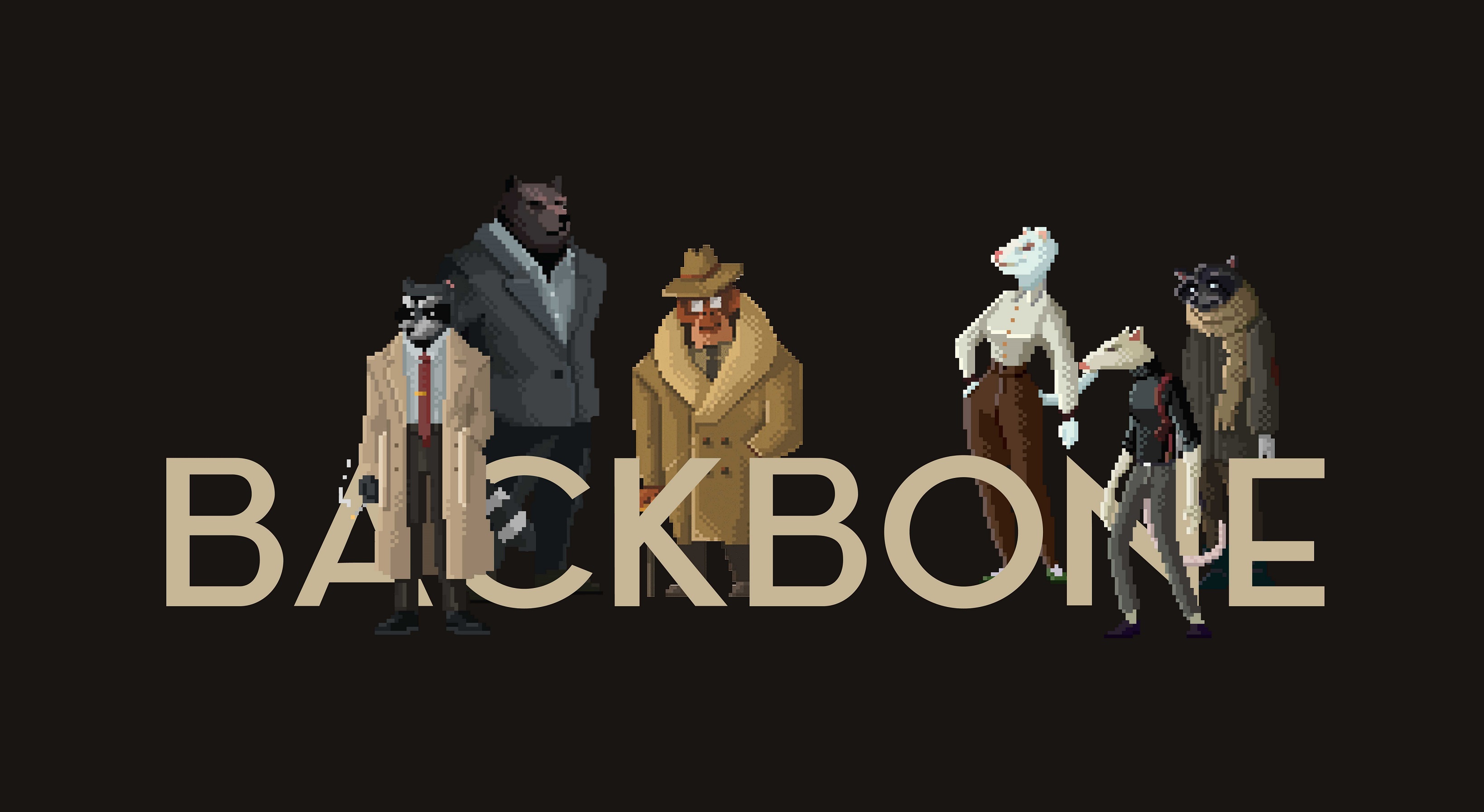 Hi! We're EggNut, an independent studio in Vancouver, Canada. Alex and Nikita met on internet in 2016 over their love for architectural game design in The Witness, and decided to start making awesome games. They were joined by 4 talented artists, designers and developers who wanted, coincidentally, to start making cool games too. And so EggNut was born.

When we were shuffling around ideas for our first game, we decided that we want to create a socially significant piece of art that's going to have impact on future media, speak to us on a personal level, and, most importantly, the main character HAS TO BE a raccoon.
And so Backbone was born.

We have spent the majority of 2017 in pre-production — assembling the team, prototyping the game of our dreams, and working out the pipelines and workflows. We started producing content for the game trailer in January 2018, and we'll reuse every asset that we created in the actual game. We'll publish the trailer in March, and after everything will be ready for production — game structure and scope, story and plot outlines, character arcs, level design, and project roadmap.

Our extensive collective experience in IT, art and sound industries gives us precise vision and confidence in finalizing this project with the highest quality possible.
We invite you to follow us on this exciting journey, let's create this game together!
This project is 100% self-funded, so If you like what we do — consider buying us a cup of coffee through PayPal (hello@eggnut.net), or sharing Backbone with your friends. Thank you!