Welcome back to Angel City, Pilots.

Experience the remastered version of the fan favorite map from the original Titanfall! Starting on November 30th, players who pre-ordered Titanfall 2 can start their early access to the Angel City map. Remember, all post launch maps, weapons and modes are free, so all players will get access to Angel City and the following free content on Saturday, December 3rd.

There is also a free Multiplayer Trial available for all players, starting on 12/2 until 12/4. This includes access to all maps + modes, so bring a friend to the Frontier. Starting in January, we will be bringing you more details on upcoming DLC. For now, we look forward to showing you all that "Angel City's Most Wanted" has to offer.

When the IMC instituted martial law in Angel City, massive walls were built and a system of security checkpoints was created to divide the city into many smaller districts. The unfortunate residents of the Harbor District, now unable to move freely throughout the city, are only able to view the glittering skyline from afar. Pilots fighting in the city gravitate to the highly accessible rooftops, using them to cross entire city districts without ever touching the ground.

B3 WINGMAN ELITE
Bish's personal and most trusted sidearm. The B3 Wingman Elite has been customized to fit the needs of an inter-colonial arms dealer with a shady past and even cloudier business practices. The Elite shines when reliability and stopping power are needed without the bulk of a standard sized rifle. This high caliber revolver has a custom ergonomic grip to mitigate heavy recoil in heavy-G to low-G environments. It has been outfitted with a match trigger group bringing its pull weight down to 1.5 lbs. Other modifications are a black parkerized finish, forward rail plates, and a rear mounted Iron-Dot reflex sight.

TITAN KITS
Get more customization for your Titan with these all new kits.
Ion: Refraction Lens

Splitter Rifle splits 5 ways

Scorch: Scorched Earth

Flame Core ignites the ground, leaving thermite in its wake

Northstar: Threat Optics

Enemies are highlighted while zooming in

Tone: Burst Loader

Aiming allows the 40mm to store up to 3 shots to burst fire

Legion: Hidden Compartment

Power Shot has two charges

Ronin: Phase Reflex

When doomed, Ronin phases out of danger
Other:
Pilot Execution: Inner Pieces

Phase into an unsuspecting victim
Paid Cosmetic Items Below:

PRIME TITANS:
Stand out on the Frontier in Titanfall 2 with Prime Titans. These all new chassis change the shape of the Ion and Scorch Titans, also unlocking new sound effects and a devastating new execution. Become one with your new Ion and Scorch Prime Titans to crush your enemies in style!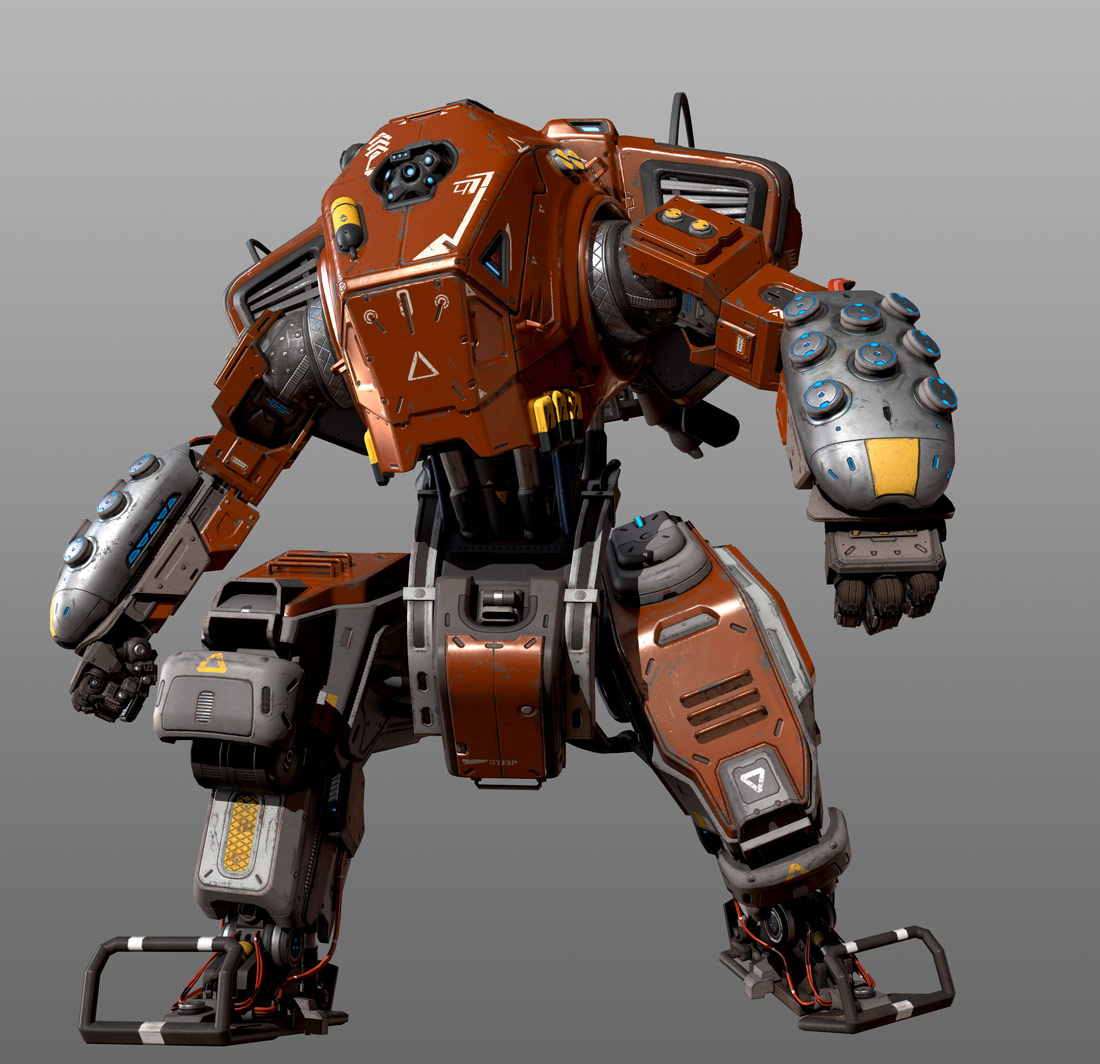 ANGEL CITY'S MOST WANTED TITAN ART PACKS:
Customize your Titan with five new Nose Arts and an exclusive Warpaint skin. Each of the 6 Multiplayer Titans will have their own art packs!

ANGEL CITY'S MOST WANTED CALLSIGN PACK:
Show off on the Frontier with the Angel City's Most Wanted Callsign Pack. Pack includes instant access to 20 new, exclusive Callsigns with 10 Callsign patches.

ANGEL CITY'S MOST WANTED CAMO PACK:
Fight in style with the Angel City's Most Wanted Camo Pack. Pack includes 20 new, exclusive Camos that can be applied to every Titan, Titan Weapon, Pilot, and Pilot Weapon.

NITRO SCORCH PACK:
Purchase the Nitro Scorch Pack to give your Titan some extra flair, featuring a special Nitro Warpaint and Firebrand Nose Art customization for the Scorch Titan as well as the unique GOLD| Beast Mode Callsign.

DELUXE UPGRADE PACK:
Get the Titanfall™ 2 Deluxe Edition Upgrade to stand out with Prime upgrades for Ion & Scorch and more. Prime Titans upgrade the shape of your Titan, change the sound effects and unlock new executions. You'll also be able to customize every Titan with the Excalibur Chrome Warpaints and Thunderbird Nose Arts, as well as the Splinter Ocean and Quantum Ocean Camos for every Titan, Pilot, and Weapon in the game.

We look forward to seeing you and your friends on the Frontier for Angel City's Most Wanted. If you're looking for even more notes, make sure to check out the official patch notes in the forums.
*For more details on the free trial, head here.