Greetings all!
This week, as a result of having a more detailed level to work on, I haven't got a huge update for you. Actually, I spent a GREAT deal of time working out how to make good-looking rain as well as a shader for a "wet/rainy" look that could be applied to any surface. I think it was worth it, as now I can use this wherever I need to and I quite like how it looks. You can see this a little bit towards the end of the video I'm uploading here as well, though I should have been more considerate and shown you some of the nicer spots. The video is less about rain and more about my 3D workflow. I uploaded a screenshot so you can get a general idea though: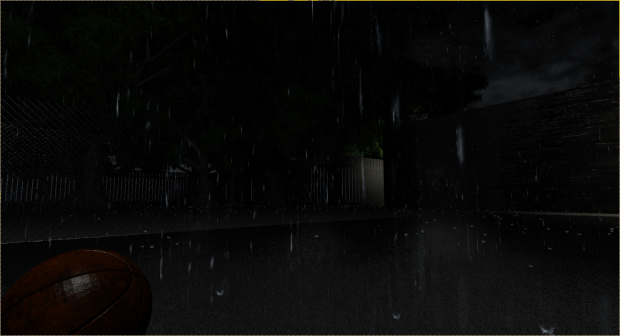 The video is really just for fun, it's not a tutorial or anything of the like. Just a sped up recording of some of my work today. You may find it interesting if you're not familiar with this kind of work!
You can watch it on Youtube: Youtu.be
Or right here:
As always, thanks to everyone who has shown interest in the game for keeping me motivated to do this! Hope you're all having a wonderful morning/evening :) Cheers!