This is the last week before Breaking Fast is released on Steam. By the end of last week we were kind of anxious because Steam hadn't accepted the SteamOS/Linux build yet: there was a problem with the script that we provided that prevented the game from running on some Linux distributions that had different versions of the libraries included in the package.
For the record, upon launching an executable, Steam points to some libraries by using the environment variable LD_LIBRARY_PATH. In our script, we were doing something like this:
LD_LIBRARY_PATH=$LD_LIBRARY_PATH:/your/custom/path/

However, doing it this way, if two libraries, the one from Steam and the one provided by us, are called the same, the loader will find the Steam one first, when the game actually needs the other one. The fix was easy once we understood the problem. We changed the above statement by this one:
LD_LIBRARY_PATH= /your/custom/path/:$LD_LIBRARY_PATH
Having made it through the above hassle, we're currently correcting some last-minute bugs and glitches, but mostly we're on marketing issues, sharing gifs on our social media that capture the mood and fun behind Breaking Fast: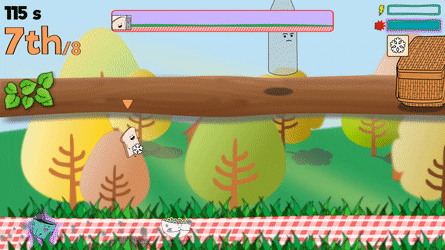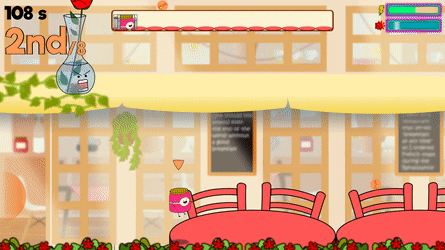 We have also prepared a couple of press releases through a PR agency. We sent out one of them last week, in which we emphasized the release date, the theme of the game and our support to the Zero Hunger campaign by donating part of our future benefits. The other press release will be sent on the launch day and will include the final Steam trailer, which you can watch at the end of this post.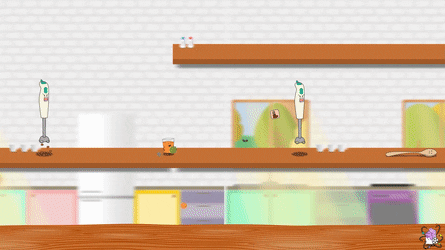 We also started a Thunderclap campaign. For those of you who don't know it, Thunderclap generates an automatic tweet or post on Facebook/Tumblr on behalf of the supporters of a project once the project reaches a date. In our case, this date is the release day of Breaking Fast. Therefore, each of our supporters will send a post/tweet the release day with the text that we configured, basically announcing the release of Breaking Fast. It's a great way to amp up the visibility of your game, so we advise you to try it! Also, we'd highly appreciate if you could support us.
Finally, a scoop! This is the final Steam trailer of Breaking Fast. Do you think it's delicious? :P
Remember: we have a date to have breakfast in one week! Save your appetite! :D