One more week has passed, and we are not wasting our time!
Let's have a look at what we've added to our game:
- Boss and its location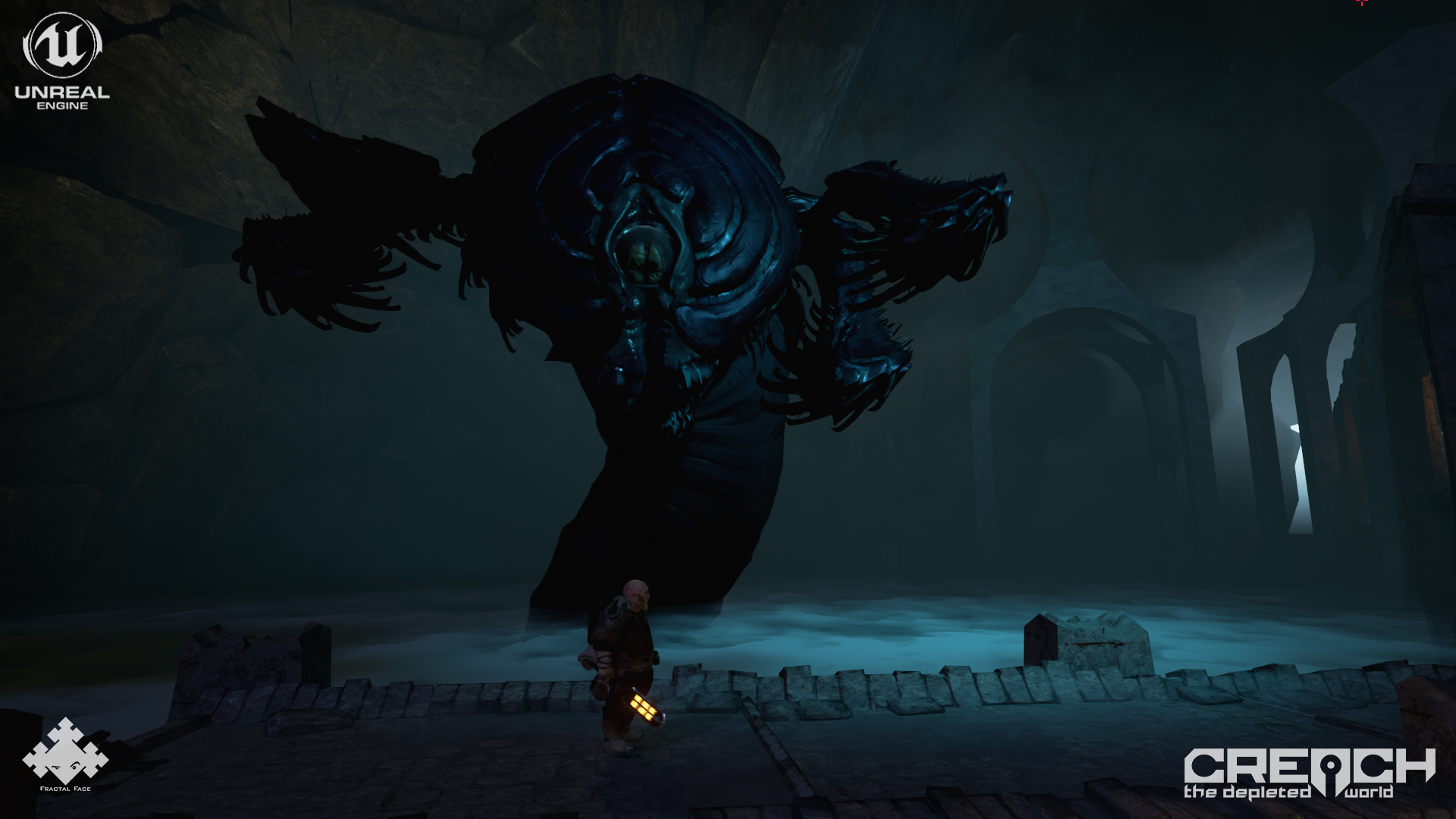 Rumors call this giant terrifying worm "Demon of the Deep". It lives deep underground, constantly digging endless tunnels for its labirinth. They say, it's as old as the world is. Long time ago, when Creach was young, the Demon was created to possess souls of evil, cursed and mad people.
This duty has corrupted the Demon, and now it lives deep underground, rarely showing it face to the sun. They say, it hunts truly evil souls.
Anyway, it's just a legend... Which turned out to be a horrible reality!
We're constantly working on this enemy and its location, and on the screenshot above you may see our current progress.
- Different traps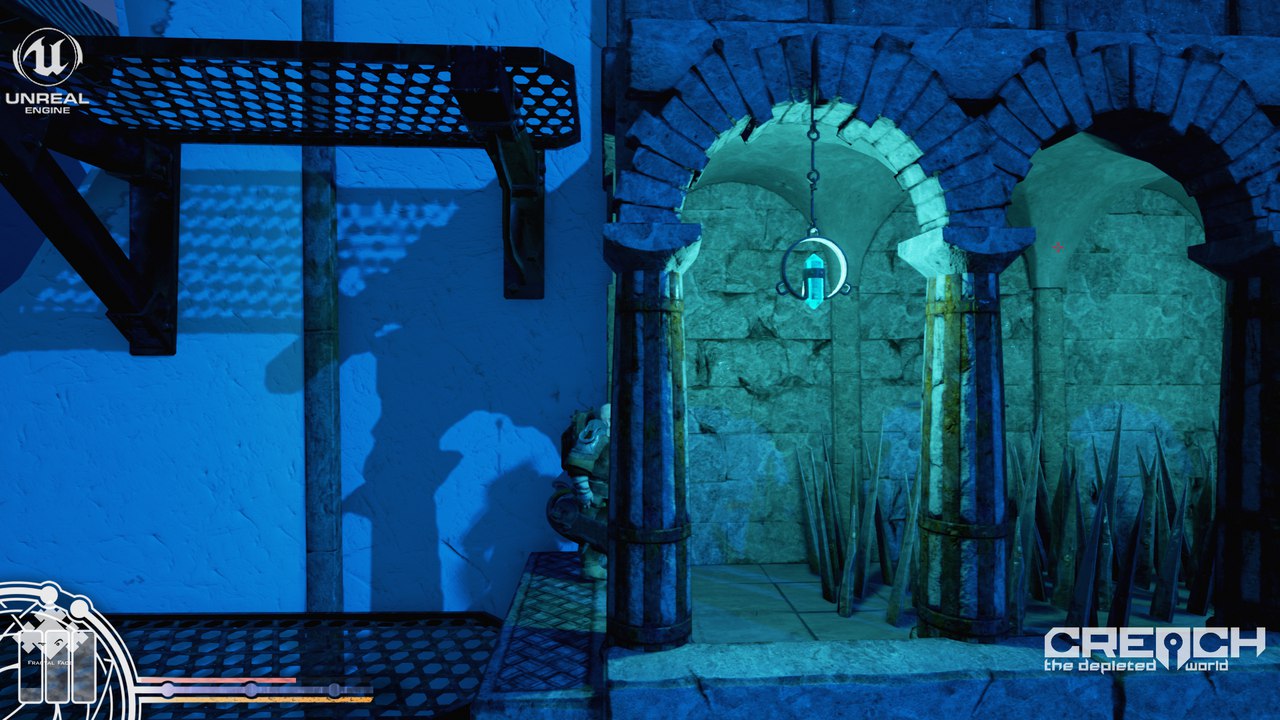 Now Creach has become even more dangerous: we've added a lot of different traps: fire traps, pitfalls, spikes, stunning traps and arrows being shot from the walls.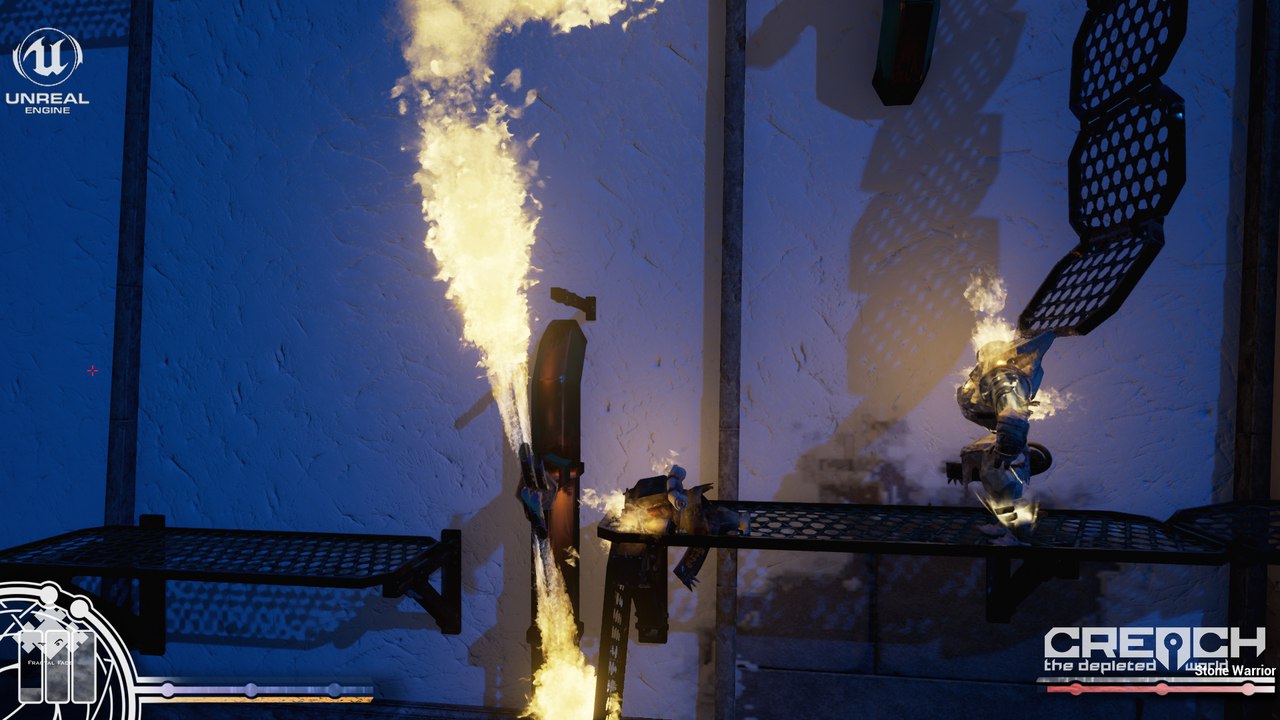 Sterk's facing a lot of problems, trying to survive this hell.
- New enemy: Stone Warrior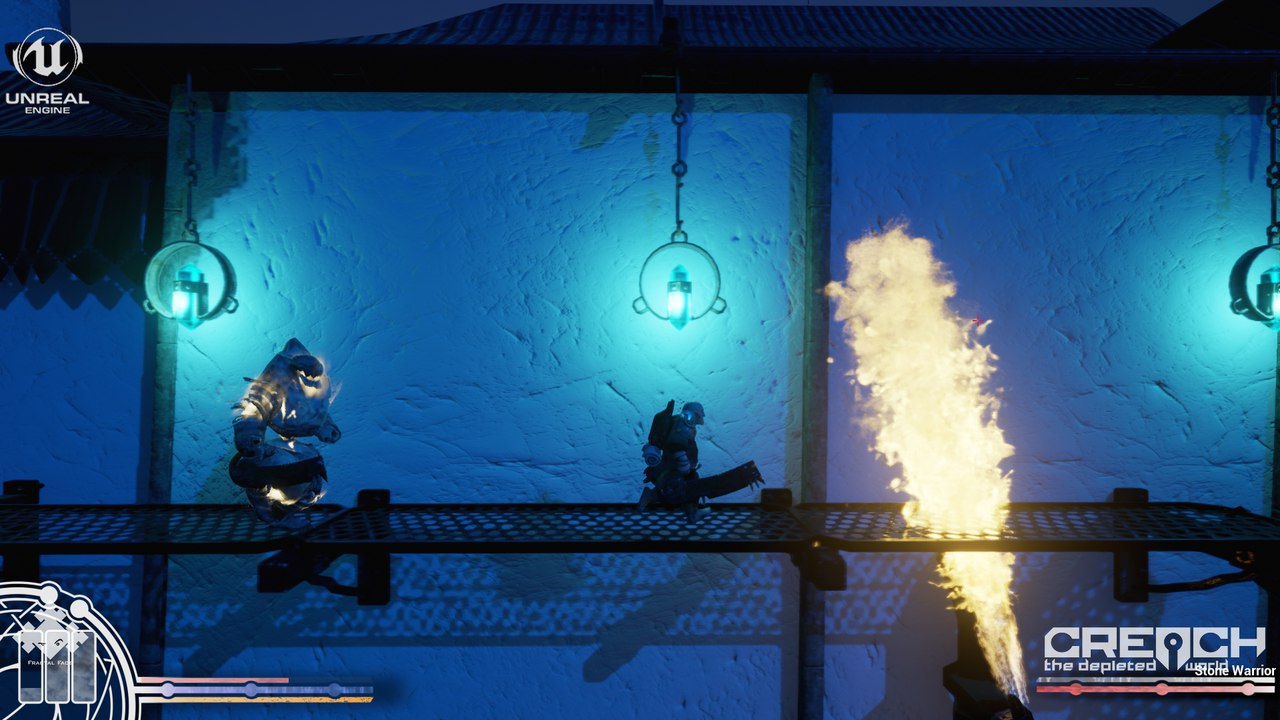 They came from the far east. They have no story: no past, no future. The only thing Stone Warriors have is rage and insatiable desire to kill human beings.
Stone Warrior is tough. It doesn't get tired, it doesn't speak, and - the worst thing here - it's big and strong.
- New HUD
We're constantly making progress on our HUD, figuring out how to make it look better. Check out the new version of the HUD by watching the video below.
Here you can watch all of the updates, mentioned above, right in the action:
Sterk's night at the city of Coradeen turned out to be a nightmare: various deadly traps, fighting with the Stone Warrior...
- Basic dialogue system
Now Sterk's able to talk with the other people. He may choose information he needs to know and share his opinion with his interlocutors.
Here you can see Sterk talking with the Guard of the Temple.
---
Thank you for your attention!
Stay tuned and don't forget to tell us what you like or don't like in our game - we appreciate your feedback!