Firstly!
Firstly I'd just like to say thank you to everyone who attended the PlayDate, we had lots of fun and I'm still super busy editing the videos and such! But I have spent my week on a little somethin' somethin' for the release of War of The Servers! But anyway, thanks to the first PlayDate's success we learnt how we can improve for next time and we'll let you know when our next scheduled PlayDate is!
Big Updates!
Well whilst I've been set aside on my own project, the guys here at Infinity are going full steam ahead with War of The Servers now and here's a little insight of what the Beta will behold for you!
2 Large-scale maps
Preview of the rank/progression system (Lvl. 5 MAX)
Play with all 4-5 Classes!
Public PvP (Dedicated servers with standard PvP or TvT matches)
Server software
We hope the Beta will be used by you guys to see how the game will feel and for us it will let us see what is good or bad about the mod and why something is good or bad, we're all about constructive feedback!
Stats!
Stats? What am I talking about? That's right, stats!
So, you're playing War of The Servers, you get 158 kills in one game, your friends don't believe you? Well just send them your stats link!
That's right, if you've ever seen something like bf3stats.com or sites like that, War of The Servers will have it's very own stats. Your stats will record everything, your kills, your deaths, most time spent alive, ratios, best weapon, best vehicle, favourite ammunition.
Little something for your taste buds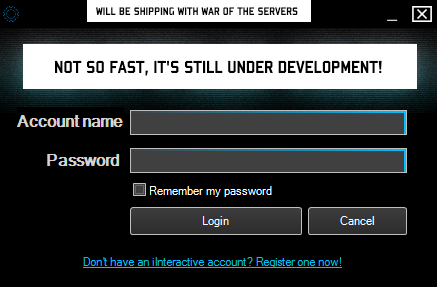 This is what I've been working on (no not the login form, the whole program idiot) and so far I'm quite proud of my little baby, I call her Project Hubby <3.
Anyway, we hope you look forward to the featured stuff! Next weeks update will be all about drones! Stay tuned!