Greetings fans of the INTverse! Last week we discussed the apartment revamp, HR information, and new website developments. This week we will be taking a look at an in-game video featuring sound integration and our terminal stations, the latest Rogue Space episode, and new screenshots.
Let's dive in!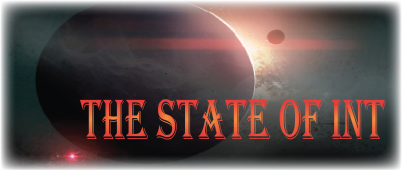 Over the past few weeks we have been sharing videos showcasing the apartment revamp. This week I would like to show you a bit of in-game footage. This video shows the terminal system. On terminals, you will be able to read in-game lore, data, and mail entries.
The terminal video also previews sound integration. You can hear some of the sounds of the game created by our Sound Lead Joe. This video serves kicks off our plan to display and showcase our new sounds, and hopefully in the coming weeks we will be able to preview new videos that highlight sound integration seamlessly into the game world.
Please review the video below:
I would also like to note while this video does showcase sound, art, and in-game lore, it is not yet complete. A UI redesign will be done on the UI for the terminal menu. Some of the terminal UI elements are stand-ins, we will be updating them with original content soon.
Additionally, I would like to share a few more screenshots from the latest apartment revamp.
Unlike the artwork and screenshots that I shared last week, these photos reflect a 'clean' environment. This means that these screenshots take place in locales that either lightly touched by the apartment bombing or untouched by that event.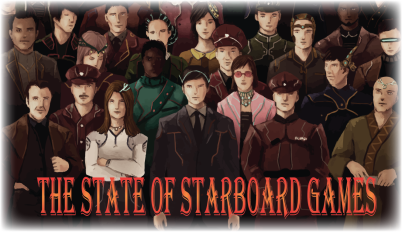 Last week, we alluded to Rogue Space, our development team podcast. We have a new episode to share this week so make sure you check it out!
Rogue Space celebrates its 1 Year Anniversary as Jango, Debbie, Luke and John look back over your best moments of Season 1 and tell the tales from behind the story. The panel also discuss Halloween and Horror once more as the they discuss particular moments in some of the more well known games of the Genre. Come join us once more!
RogueSpace Ep 11. One Year Special.
Finally, like the past several weeks, we do want to take a moment to remind you that we are looking for talented developers. If you have a development skill or interest in joining an indie project and creating an original IP then please email our HR Lead johnhr@int-game.net for more information!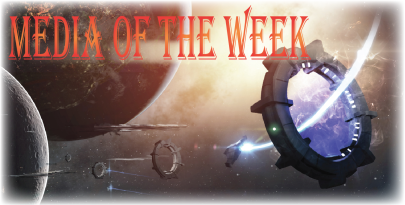 This week we will be displaying a piece of propaganda art. Last week we showcased some ACP propaganda. This week we will be covering the other faction, the UCE, and their propaganda.