Hi again! It seems we 'slightly' missed our bi-weekly update schedule. By a week.
ANYWAY! We got quite some stuff to report this time!
Lea can do new stuff!
---
The last weeks Lachsen spend some time to finally implement several features that have been overdue.
As a result, Lea can do so much more amazing stuff now!
First of all, she can enter doors… SIDEWAYS: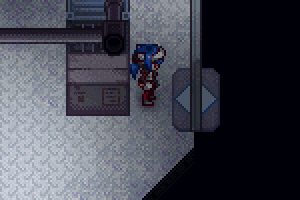 But that's not all. Finally, Lea can take an elevator to move to whole different levels (as in floors):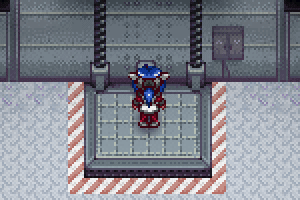 And last but not least, she can also take the more healthy option byclimbing stairs: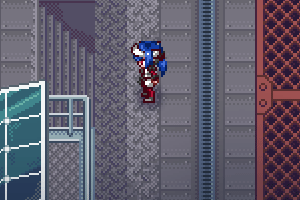 Now there is truly almost no place left that Lea won't be able to…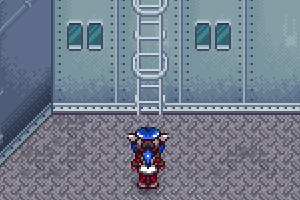 … Yeah, we'll get there.
"But that's just trivial!" you say? Our physic engine thought otherwise. We first had to teach it how to handle things like varying height.
Finally, we made lots of progress on getting the outside of the cargo ship in the actual game. Here a screen of the new location with vignetting and clouds, right out of the game: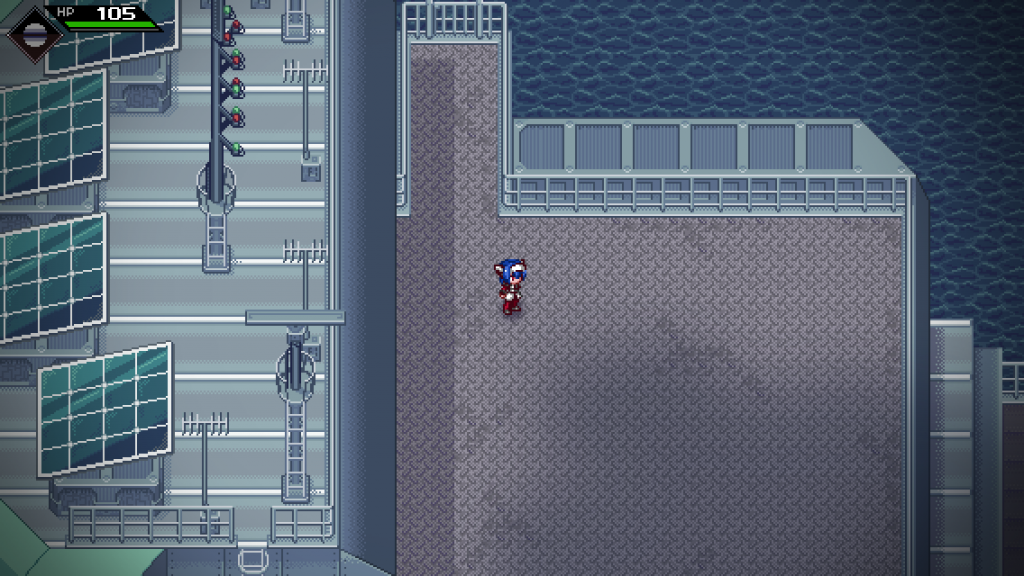 First progress with concept art
---
As we mentioned recently, we're planning to create more concept arts on the future especially to plan the different areas of the game. So far, I got around to create a few (rather simple) images of new areas. The following is called Rhombus Square – a futuristic city in the middle of the sea: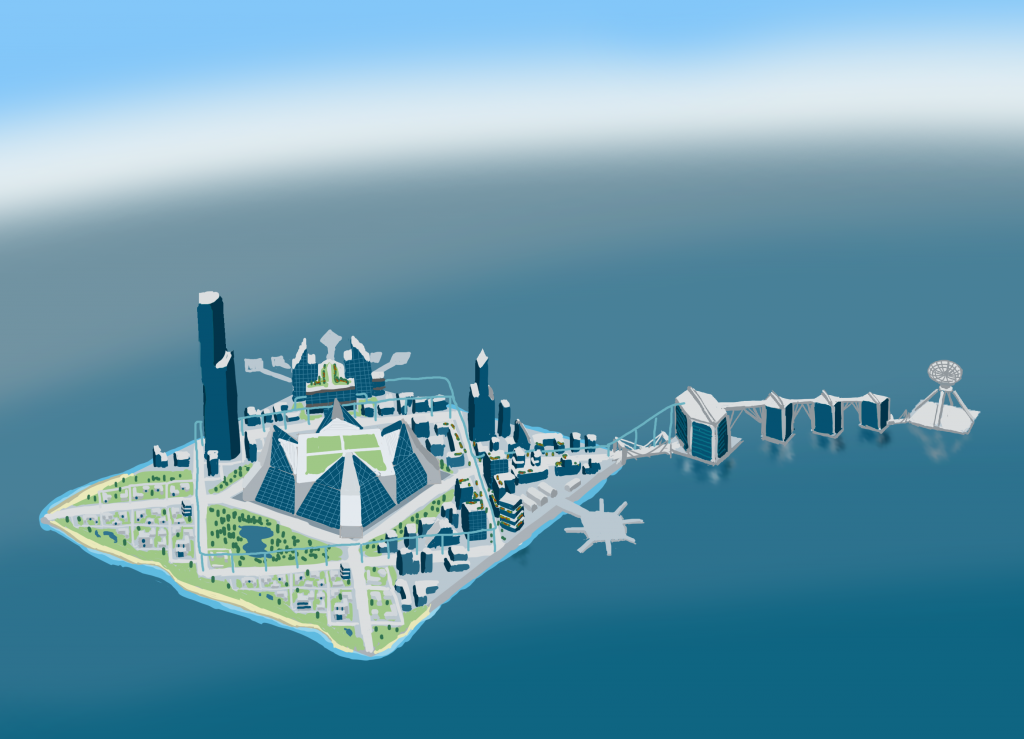 Yeah, could be more professional… drawing concept art like this is new for us. But it's enough to communicate the idea we had in mind. We plan to get some other artists to help us with more detailed concept art. :D
Progress with graphics and thoughts about the future
---
In addition to that, T-Free started working on sprites for the crew on the cargo ship, mostly used for NPCs. Tina added some more details to the bridge of the cargo ship and Intero started composing a new track for the outside of the cargo ship.
Finally, we recently discussed in what direction we want to go with CrossCode and Radical Fish Games in general. Our plan is still to work full-time on our games eventually. These days, we're getting more determined to really get serious about this. Thus, we try to fix a date, aligned with our studies, when Radical Fish Games will finally start through as a company.
…What about that Autumn Milestone?
---
Awww… we hoped you'd forget. :D
Well, it's true. We had a milestone set around this time.
The good news is: We did some of the planned things.
The bad news: Unfortunately not all of it.We finished Web Audio support for Music. We also made a lot of progress with the outer cargo ship area. However, we didn't even start implementing battle techs and didn't get as far with the plot as we planned.
Why so slow? We had some difficulties when creating graphics for the outside of the cargo ship. We also had to focus more on our studies again at times, especially since the semester break ended recently.
Now, even though things went a bit slow, we're still very motivated about CrossCode! So we'll make absolutely sure to finish the Autumn Milestone until the end of this year!
And that's all for this update!
Thanks to everybody tracking our project!
PS: IHeartPieGaming recently discovered the final challenge of CrossCode and actually beat it: