As of February 27th, I was successfully able to reach my goal of completing one of the more major areas in the game, the Grey Room. At that time, I then decided to begin work on ideas for a couple of other puzzle areas, which are turning out to be quite moody and creepy indeed. It has made me rethink a couple of things in terms of puzzle design; mainly that I want the puzzles to be interesting, but I also want them to tell a story. Just saying you're inside someone's mind isn't enough, everything should be saying something about the character and his relationship with the protagonist/antagonist, Sarah. So I will probably be slightly reworking the Grey Room in the future, to make it more story-driven and engaging.
For now, I'm working on a couple of puzzles that occur as you're walking around in the dungeon. Rather than have it be like a tourist attraction where you walk around to different rooms solving puzzles, I'm trying to make the entire dungeon itself a puzzle. Puzzle-ception, if you will. It's slow-coming, but I am happy with the progress I'm making so far! I recently posted a couple non-revealing in-game screenshots of some areas I'm working on: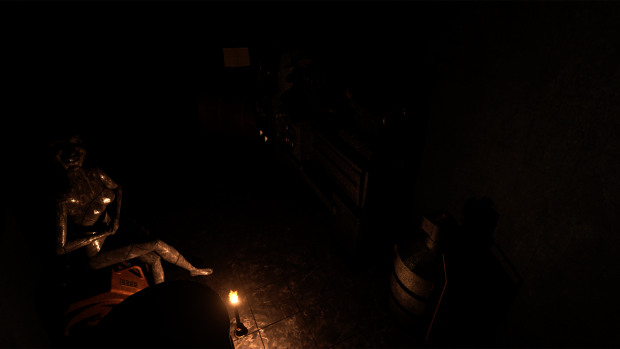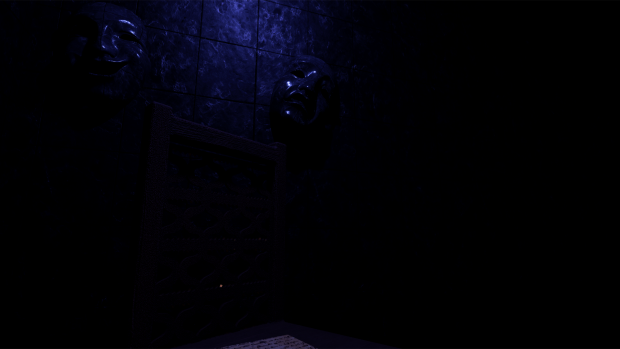 Finally, voice auditions are ongoing! I have already heard from a few very talented voice actors, but the final decision will be a difficult one. The performance of the voice actors is critical to enhancing this game I believe. The final decision will be made on April 2nd.
Thank you to anyone checking out/watching the game, my biggest motivation for anything that I do is simply knowing that someone else is interested. I hope all of you wonderful people have an excellent night/morning :)