This week, we reworked the models to make them look more anime-ish. Also, we introduced some early performance tests and, as you can see on the screenshot, more details are added to the player's HUD.
We have also been working to implement a better lighting system in the game.
Now that the desert map is nearing completion, we will post more map updates in August.

All these things are being worked on, but not finished, so check back in the next few weeks for more screenshots!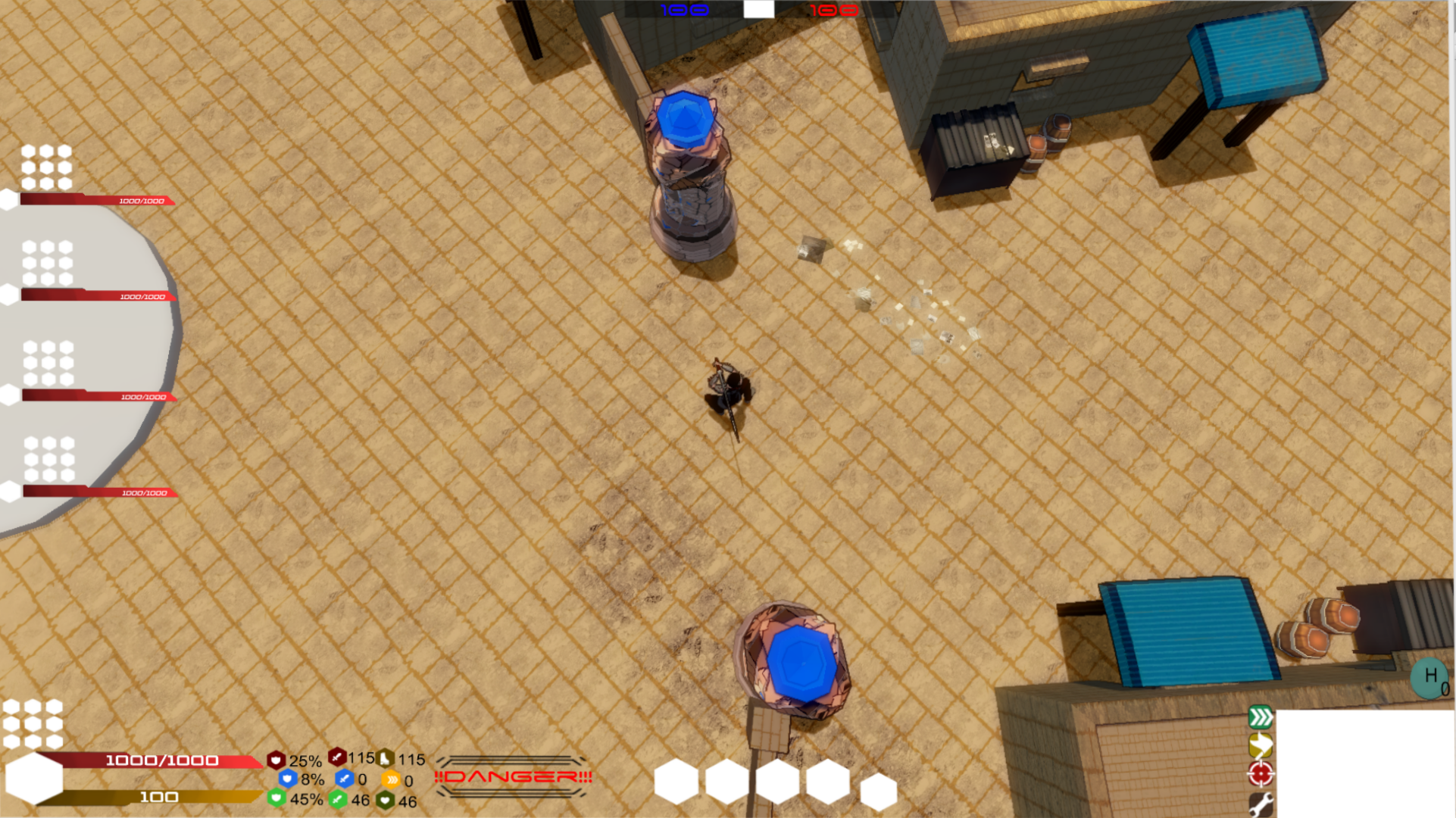 Interested in supporting the development of this project? Give us a comment and go tell other people about this game!
~Life Virus Team