We're back and ready to work on CI again. I've had my break and loaded up the mall map a few weeks ago and decided to scrap it and restart.
This time around I will be working from the outside in, so I can get more of a feel for how the inside area is going to look like.
I have a few screens from the map as it has progressed over the past two weeks, some of them are older shots but show more in detail certain aspects of the map that are not particularly noticeable on the full view of the screen for the latest version of the map: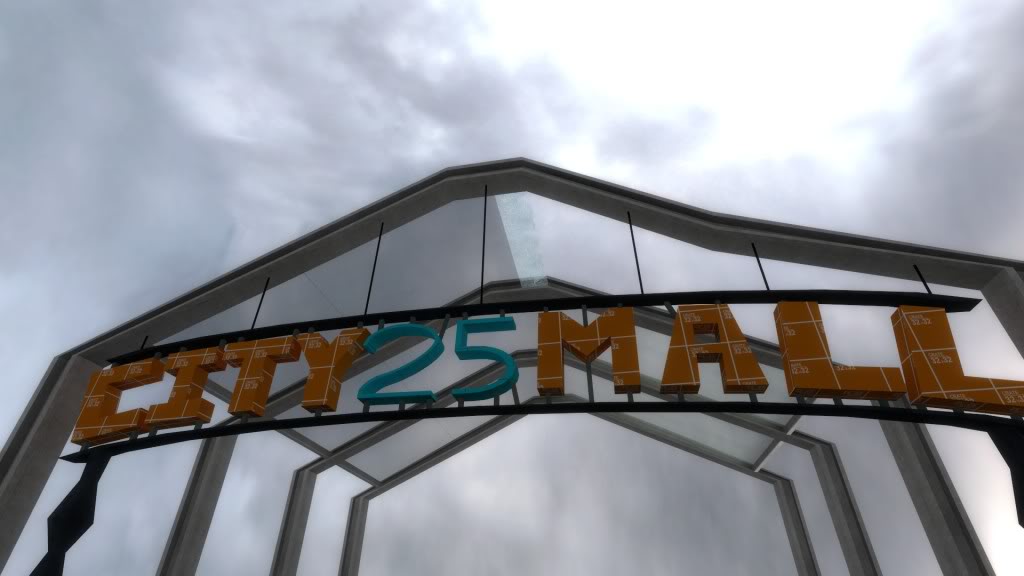 So, as you can see here we have the beginnings of an entrance to the mall. If you would focus your atention to the right side of the shot you should see some of the detail I put in that you will understand more about on screen shot #3.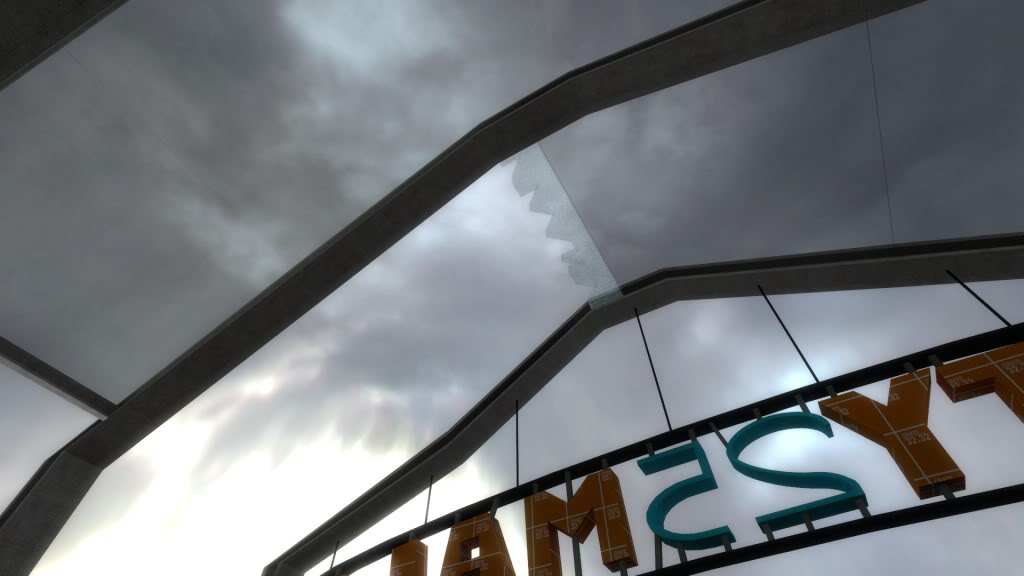 Reverse side of the previous shot, but focusing on the area with the broken glass/bent support beam.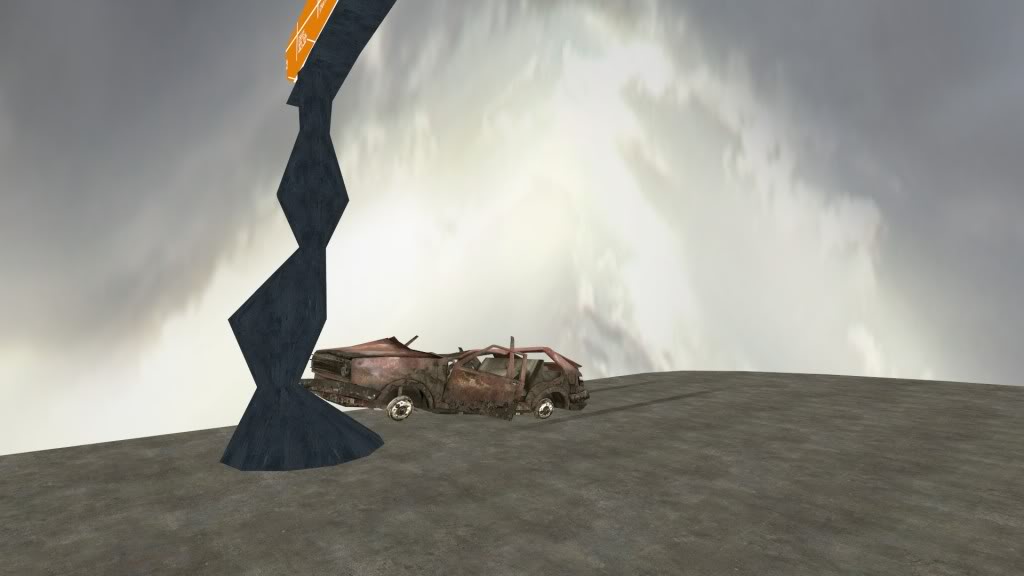 And here is what I was talking about. As you can see, the car has smashed into the sign, causing the support to deform. This in turn caused all the damage to the glass and support structure from the last two screens. In the newest version I also added up some "gorilla" bars to the area at the back of the screen, some of which show damage from where the car smashed through.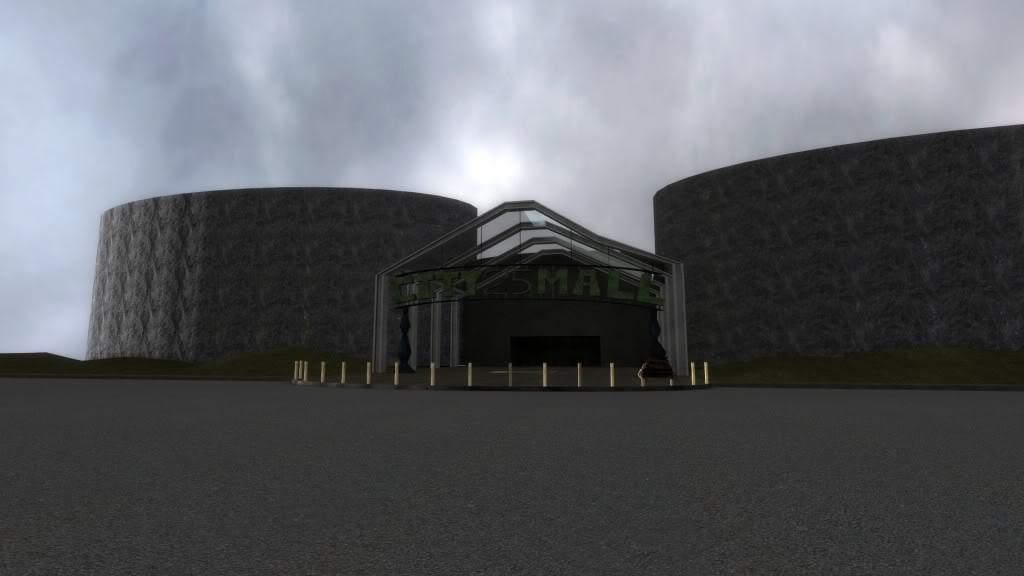 In this screen you can see that I added in a parking lot area and the actual entrance to the mall. I also added in some grass areas and a side walk. You will probably notice the bars mentioned previously middle-right in the screen. I have also textured the "City 25 Mall" sign here.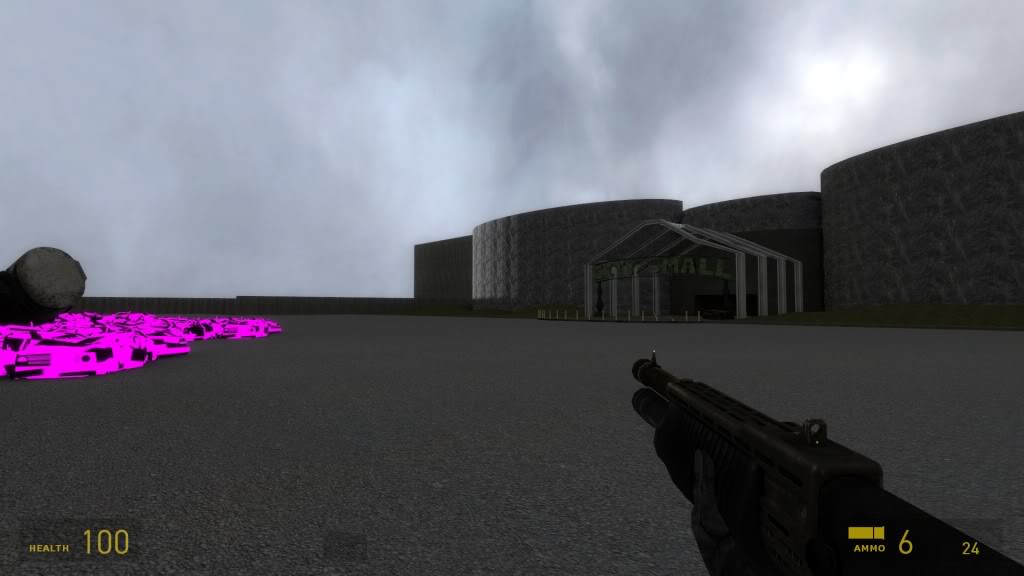 And the newest screen shot. This was taken this morning. I have added a secondary circular section above the entrance and loading docks on each side to enclose the area. The car groups you see that are pink/black checkered are Ep2 props, if anyone knows how to get those to display correctly let me know please!
I would also like to throw out there that Laughing Man Productions now has a blog and a Facebook fan site. Visit our group page for the links.
As always, thanks for following CI!