This week brings us still to the newer section of BM2_OutA. I decided to do a bit of detail work on it, adding in trees, stumps, rocks, and some displacement work on the ground.
I also started fiddling around with the light_env to try and get some different effects, on these I am trying to make it feel as though it is almost Dawn. I have not done any work on the buildings really, the larger one I will need to rebuild sooner or later to fix up a few issues with some door entities that are in it.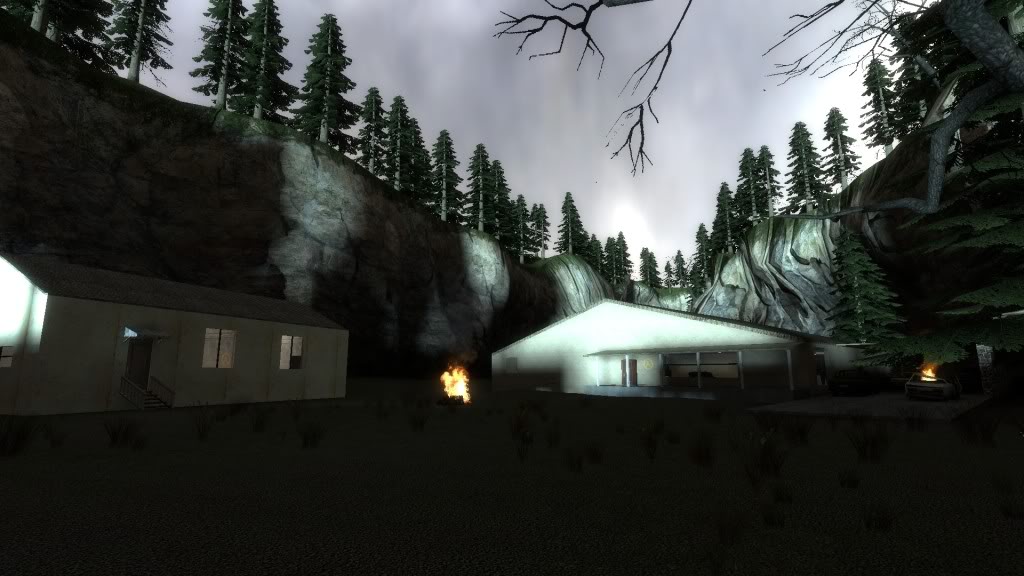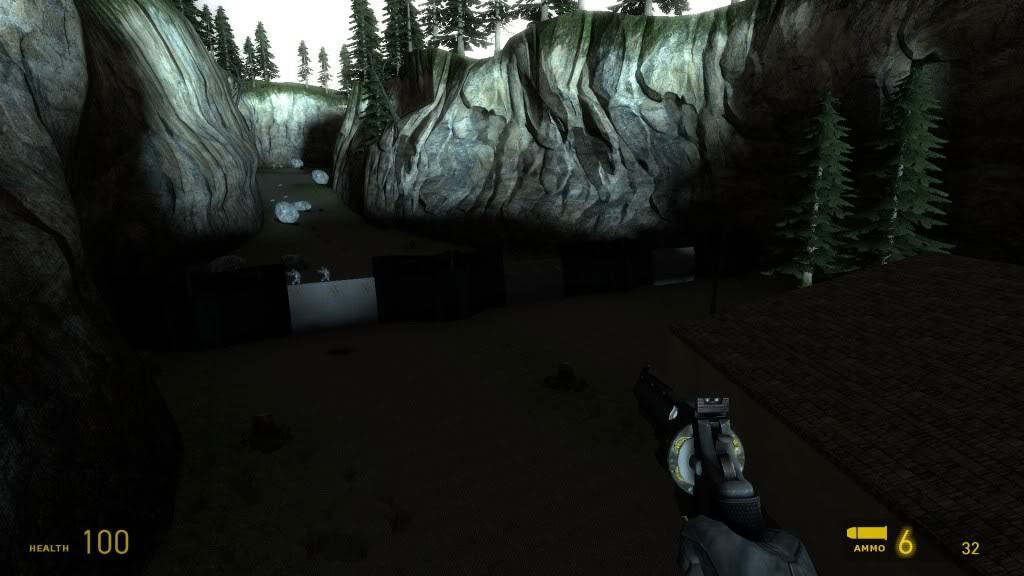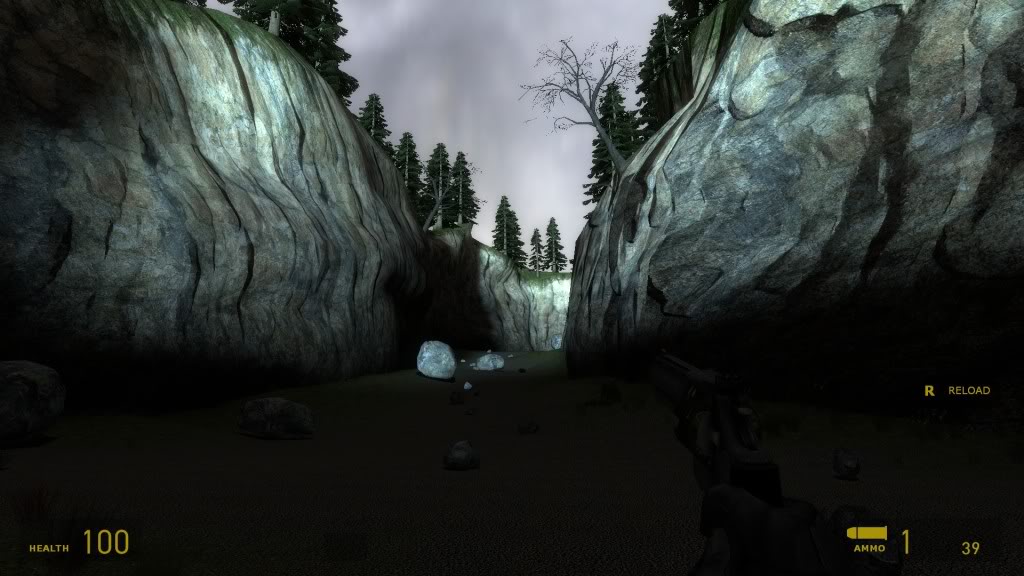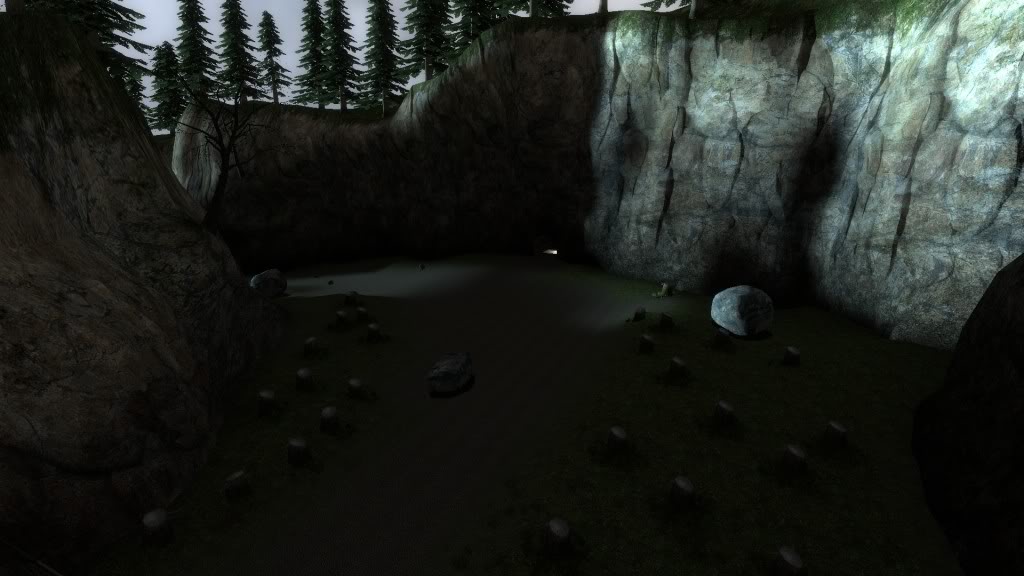 Next week I may get the two halves of this map connected and get the stream/ravine area done.
Thanks for following CI!
Geowil