Welcome to WPR #4. As mentioned in our media release this week, I will be showing some screen shots of the newer area of Black Mesa 2 Outer A. You may notice some odd stuff in some of the screens, and I will point out stuff that is missing in some of them. So, I will show a screen then write a short sh-peal about it and or point some things out that may not be apparent at first: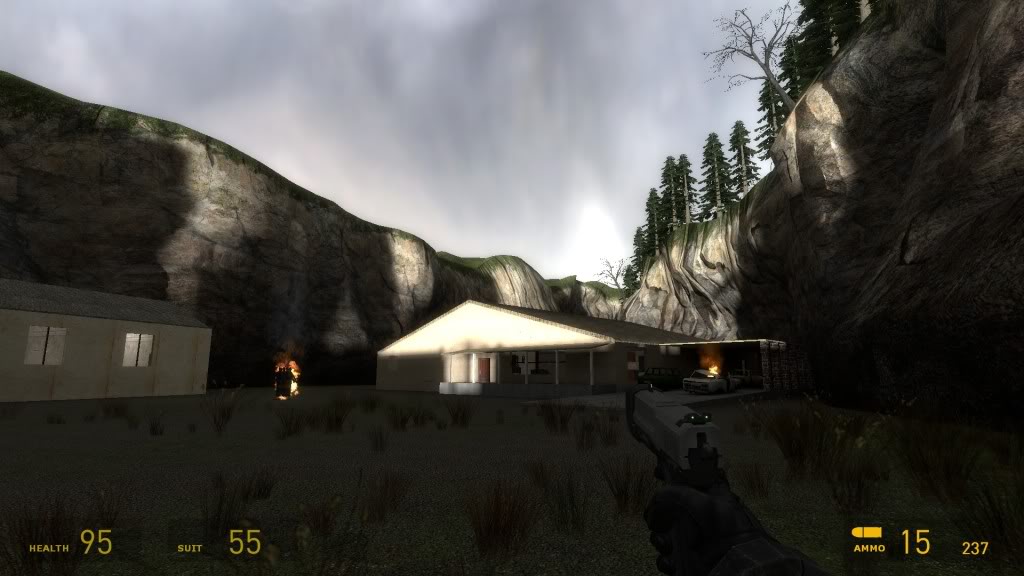 This is where the player spawns at the moment, I still have not figured out a plausible way to connect this map with NPZ_Out. I wanted this are to feel as though the Combine had just mowed through. Center Left of the image are burning corpses. They should be on the ground. The larger building was based off of a long time friends house, again, burning car to show that the Combine passed through not too long ago. Let me know what you think about these displacements.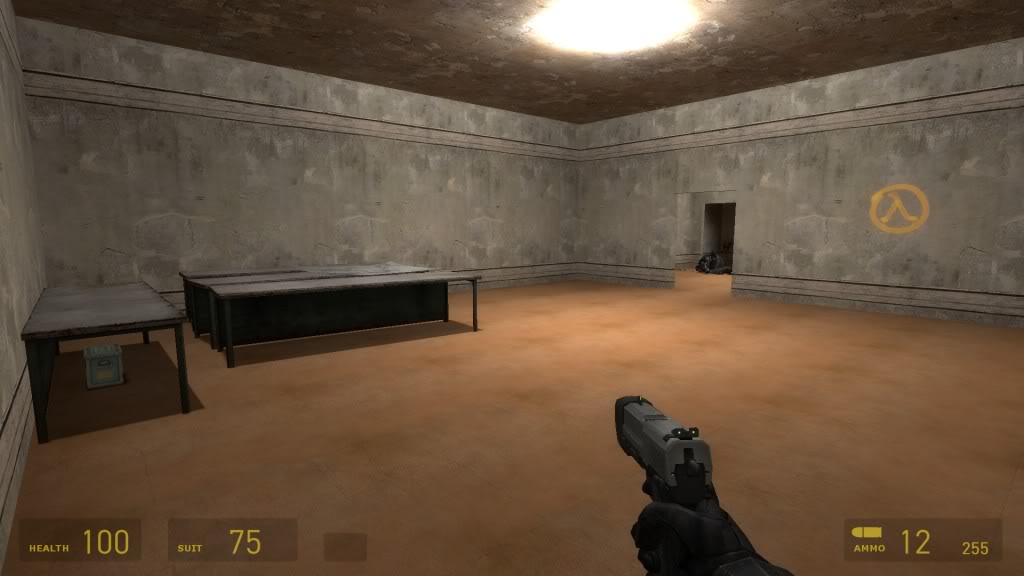 This is the smaller building that is in the left of the first screen shot. The first thing I will mention is that the Lambada is supposed to be over lapped by the Combine Core symbol, to show that this Resistance rat hole had been cleaned out, but it did not make it through the compile for some reason.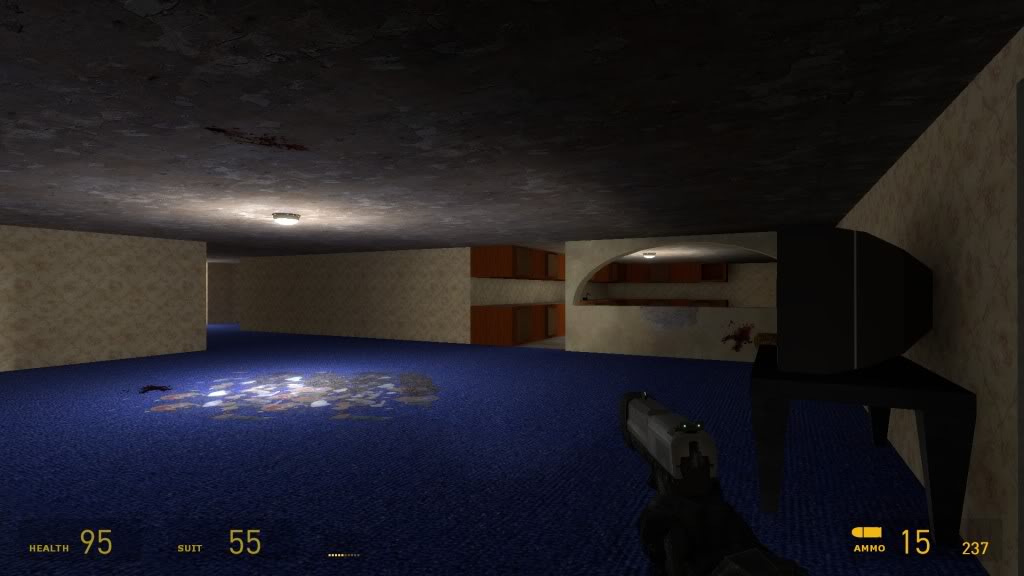 This is the main room inside of the larger house. I wanted to do things a bit differently here. I wanted this to feel like a long term residence more then a quickly established hide out. I also took the liberty to use the Vertex Scaler tool to make a few things in this building (such as the T.V. in this screen and a few other things).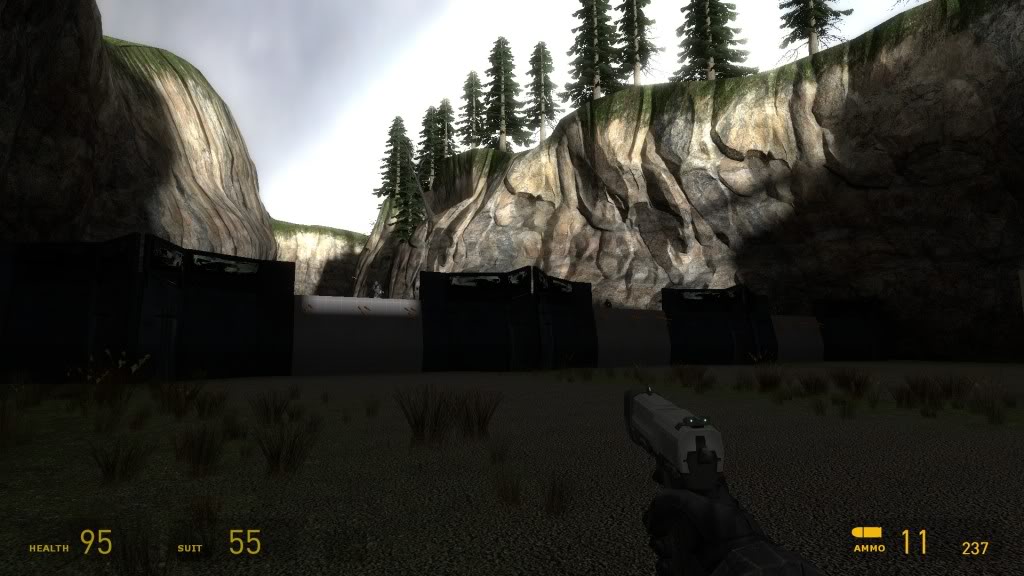 At this point in the map I wanted to establish that the Combine had been here maybe longer then you might have thought at first. The models valve provides for the large barricades dont really provide enough parts to do what I wanted to, so I made some areas out of brush work (gray dev texted). To give it a feel like it is part of this barricade set I included some spike like protrusions that you cant really see too well (orange dev texted). The lower section of the gray dev texted parts will be doors that will open.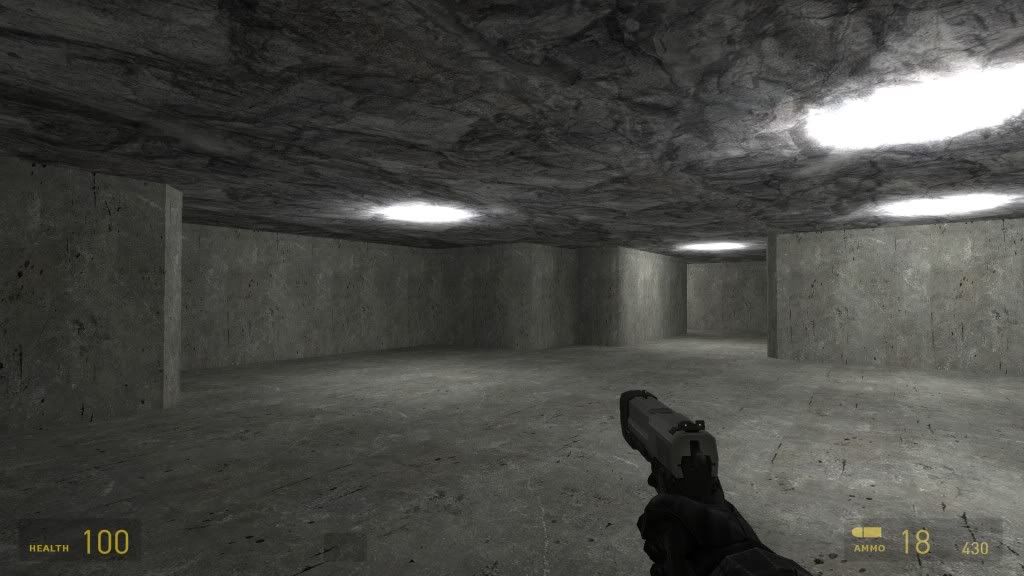 The inside of the Combine Bunker. In the final version of the map there will be something you have to do here to continue on through the map. And these final 2 shots are of the last half of the new area: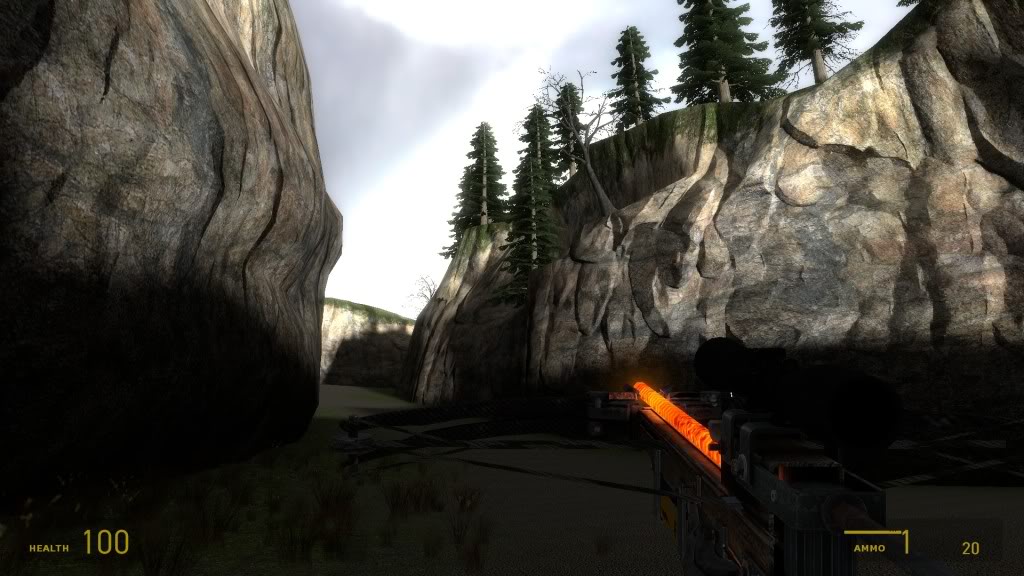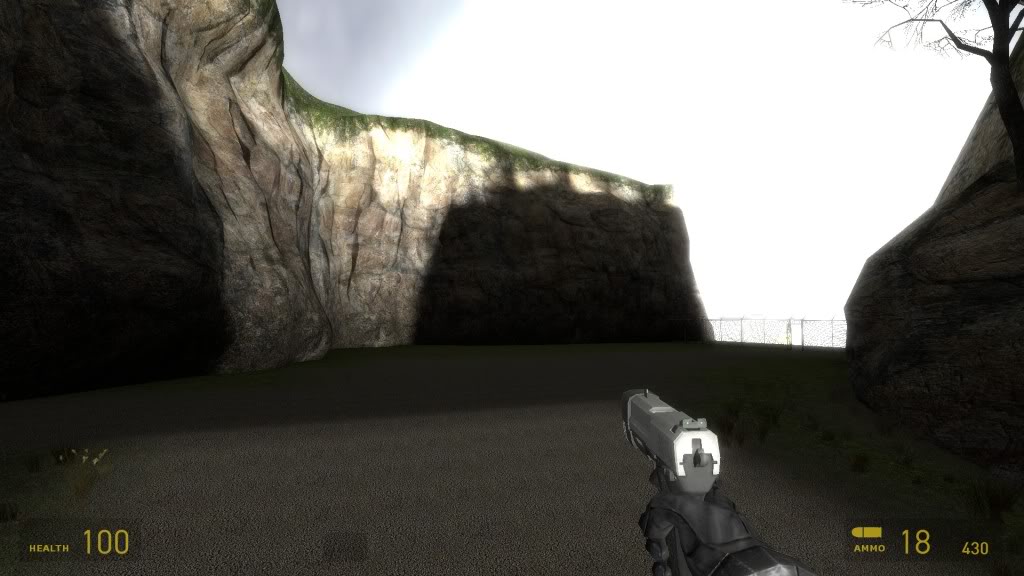 Hopefully there will be some improvement to my displacements over my last few WPR's xD. Right now I do not have a completion date set for this map. It still has a lot of work to be done on the outer areas as well as the inner section.
Thanks for following CI,
Geowil.