This week saw an explosion of work from multiple contributors.
Kilagain submitted some rough concept art for "moth" designs. A moth is the name of the flying vehicles in the game. I also started a discussion about the new kind of moths I'd personally like to see in our remake.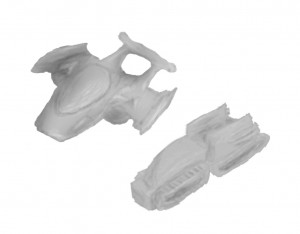 I finally managed to debug the code I had been working on for two weeks and merged it into trunk. I also spent a lot of time internally restructuring the server code. It is easier to add functionality to the server now, however I'm still not satisfied with the design.
Along with my code updates there has been an effort to get a windows build working again. I also spent some time rewriting some of the cmake scripts so that they would generate a correct visual studio project file as well as updating the windows documentation. It's still an on going task however as there is quite a variation between the library versions.