Last week there was no developer update as I was sick with the flu. This week however I wanted to do something different so I have been working on the sky in the game.
My first attempt was to simply place a skybox into the game with a star background. A skybox is simply a box with an image on it.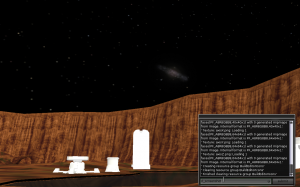 As you can see the results are not very pleasing. I tried numerous ways to increase the resolution of the image displayed however nothing seemed to work, including increasing the image size.
Instead I tried something completely different. I read about
SkyX in the Ogre forums
and decided to give that a try.
Firstly however I had to convert the shader code from HLSL to CG and then get it working in linux. Below you can see the results.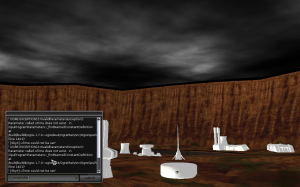 I am unsure that it is working 100% correctly at the moment. The screenshot with the dark clouds should show a star background which doesn't seem to be displaying. The second screenshot with the white volumetric clouds seems to be working correctly however has very slow FPS.