Every permanent light on every deck is now powered by the ship's live electrical system (6.8km of wiring), and we're also now up to 5.2km of HVAC ducting for the planned life support system.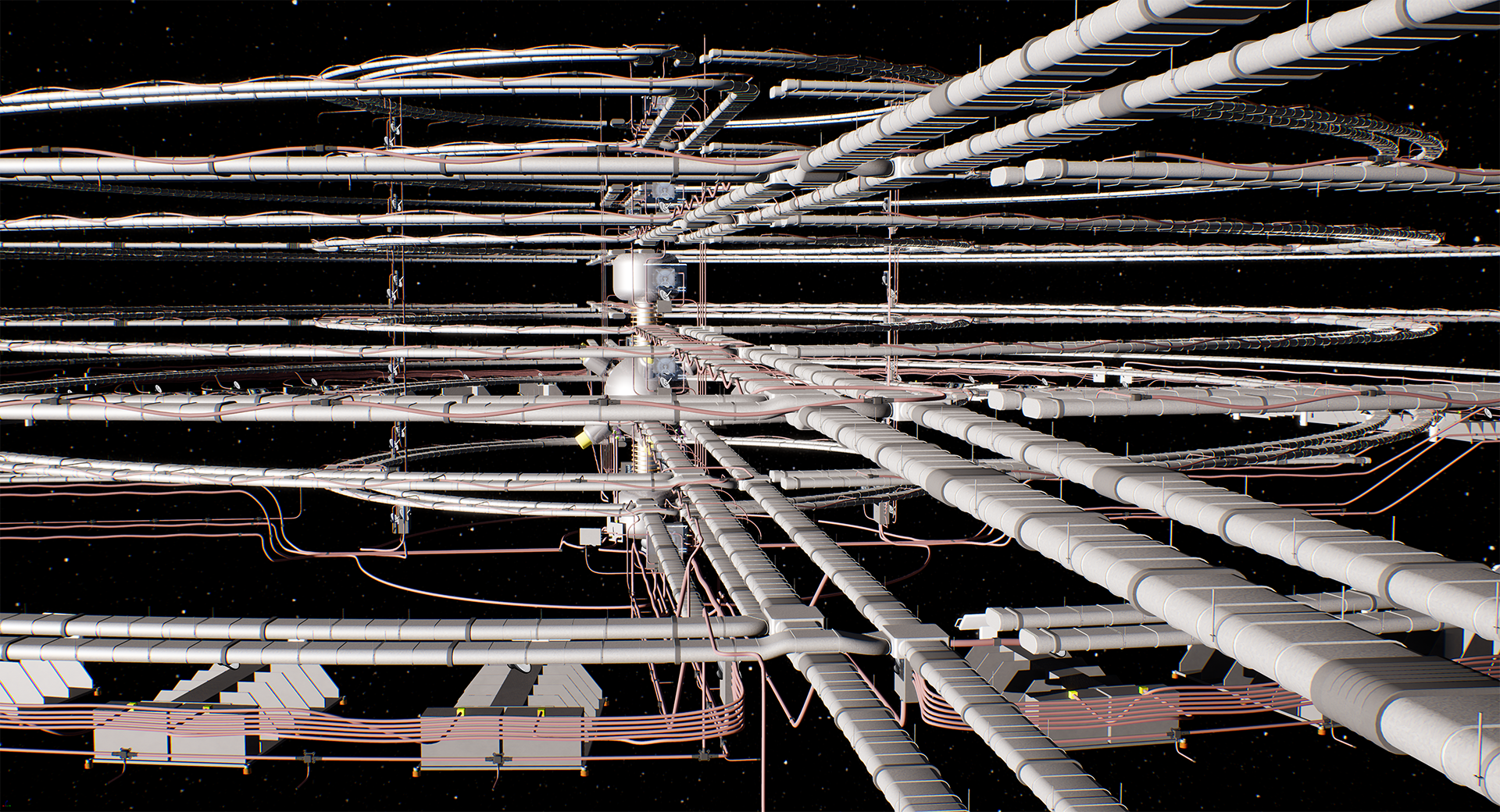 There's really not a huge amount of new content to show this week as most of the work has been behind the scenes, but we do have proper floor lighting wired up in the maintenance tunnels now :)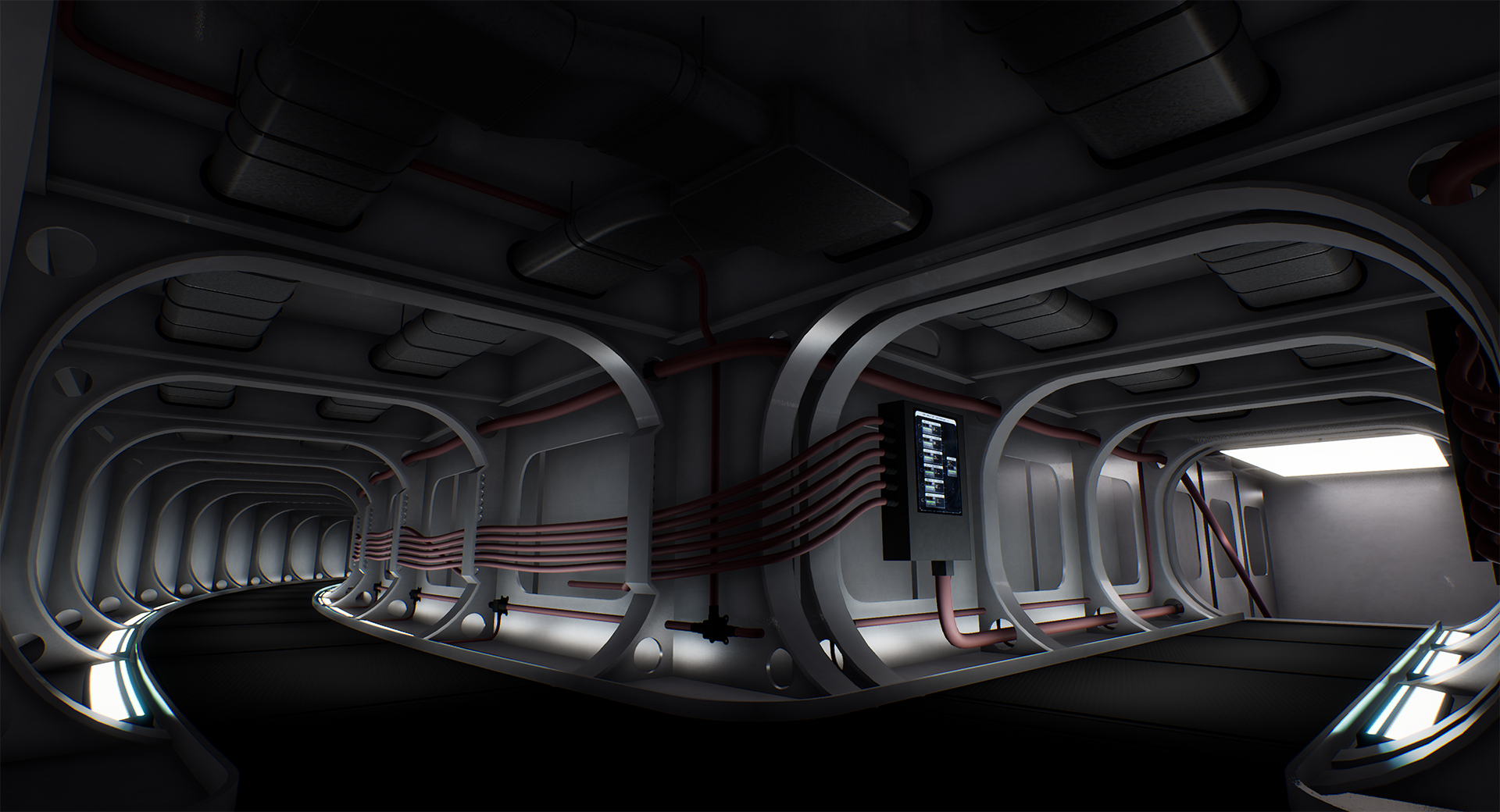 Next week's update should be more of a visual feast, with the plan being to flesh out both the Reactor Room and the Fusion Reactor itself. That should also include any support equipment such as fuel and coolant pumps, and all of this will eventually lead to a "cold and dark" startup tutorial. Exciting times are ahead, and I'm personally really looking forward to seeing the Fusion Reactor come to life!