Wow, has it really been another week already? It's amazing how quickly the days are flying by at the moment. It has now been a full month since I started working on the electrical system (the first cables were laid on the 14th of July), so let's take a look at what progress has been made.
With the addition of the Main Stairwell and Ring 1 Radial Corridor cabling being added this week, the ship now has a total of 4.39km of active wiring, feeding 291 fully dynamic lighting panels. The images below show the extent of the wiring so far, and yet this is still just a small fraction of what will be added in the future.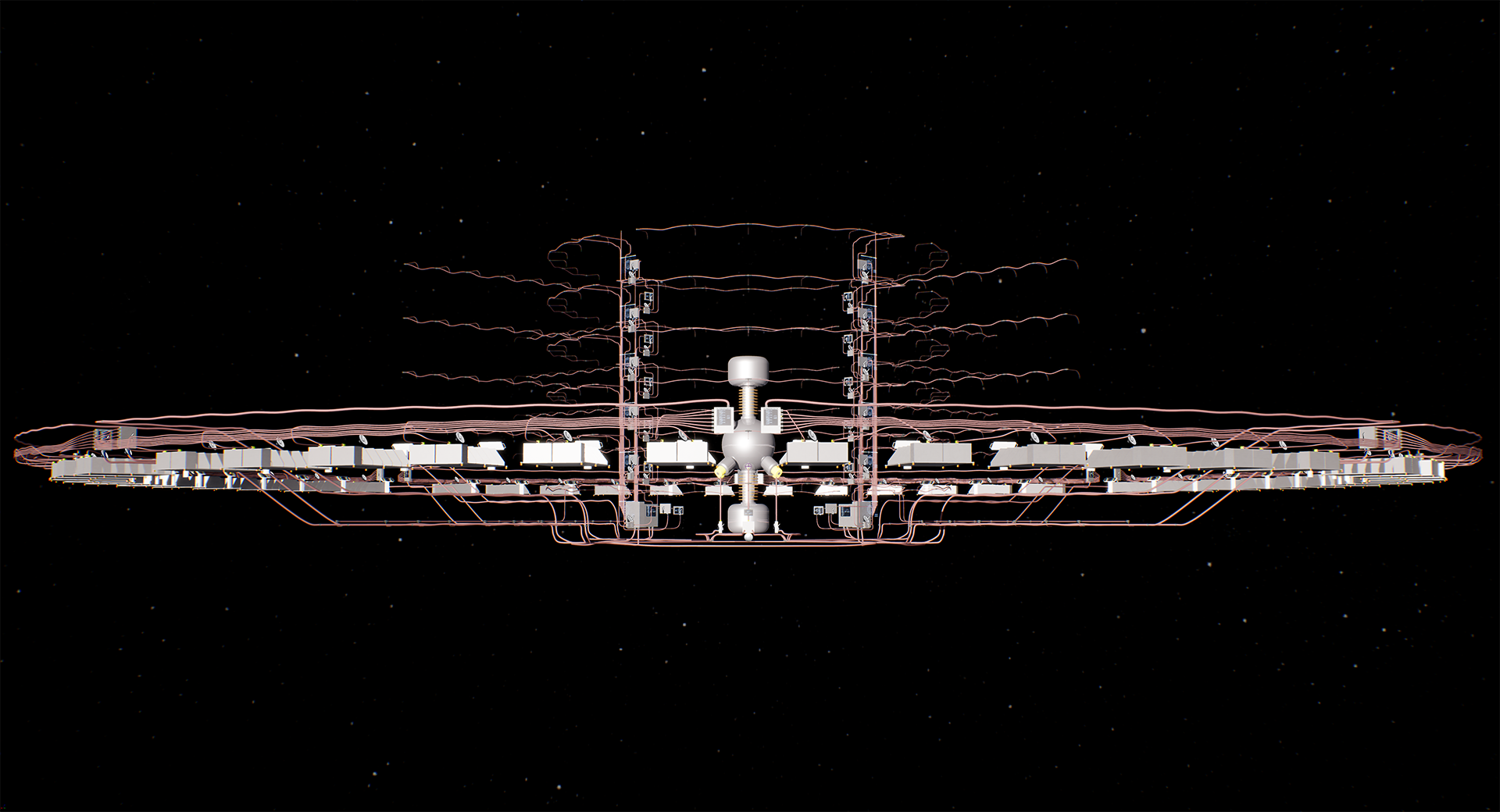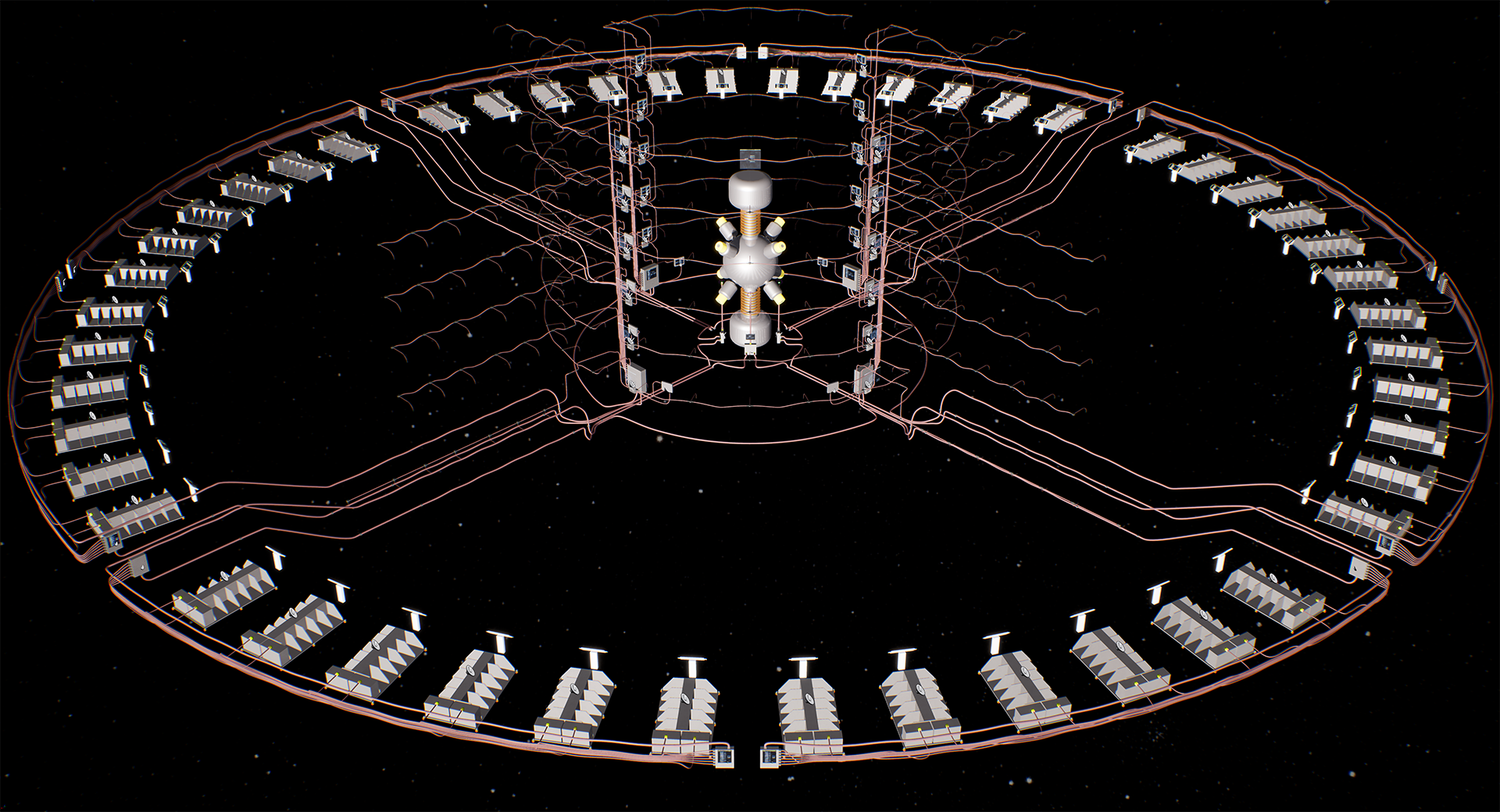 The wiring isn't just there for flavour though. Every single segment of cable is carrying a live voltage, and as of this week, they are also completely interactive. The cabling now responds to damage, throwing out sparks and dropping power to end devices like the lighting. Plus, if you "accidentally" shoot the wiring, the NPC Engineers will dutifully come and repair them for you. In the future, there will be a resource cost associated with this but for now, all repairs are free.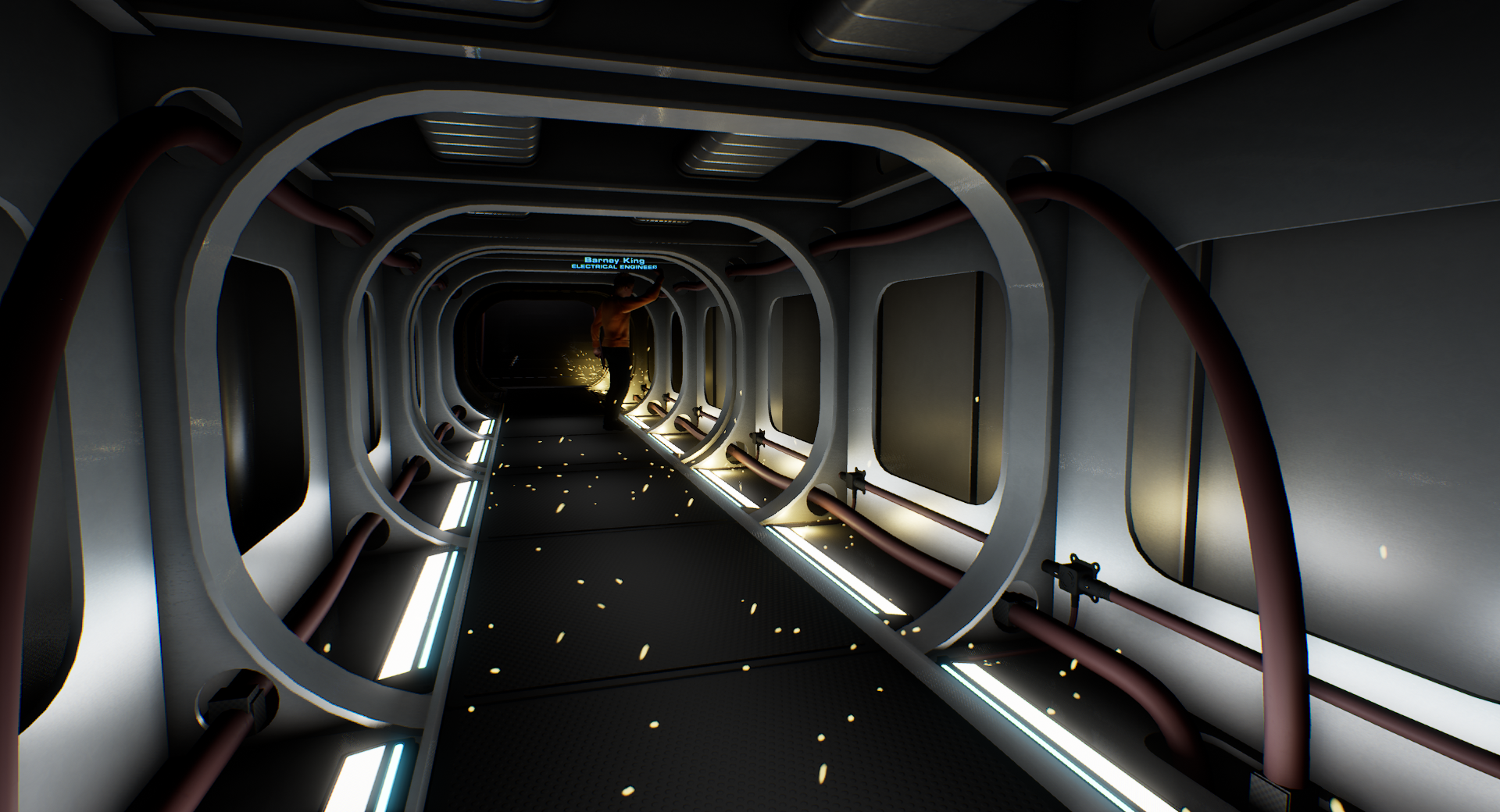 I've also just started working on the in-game fault reporting system for the electrical distribution hardware, so when damaged cables start causing a problem the FAULT light will illuminate on the control interface. The way this works currently is that all cabling has a health percentage, and on every electrical 'tick' the cable will roll a dice that is weighted against its health value. The lower the health percentage gets, the more likely it is that a fault will occur. From a gameplay perspective this means you can get away with ignoring a small amount of damage, but the longer you leave it, the more of a concern it will become for the ship and her crew.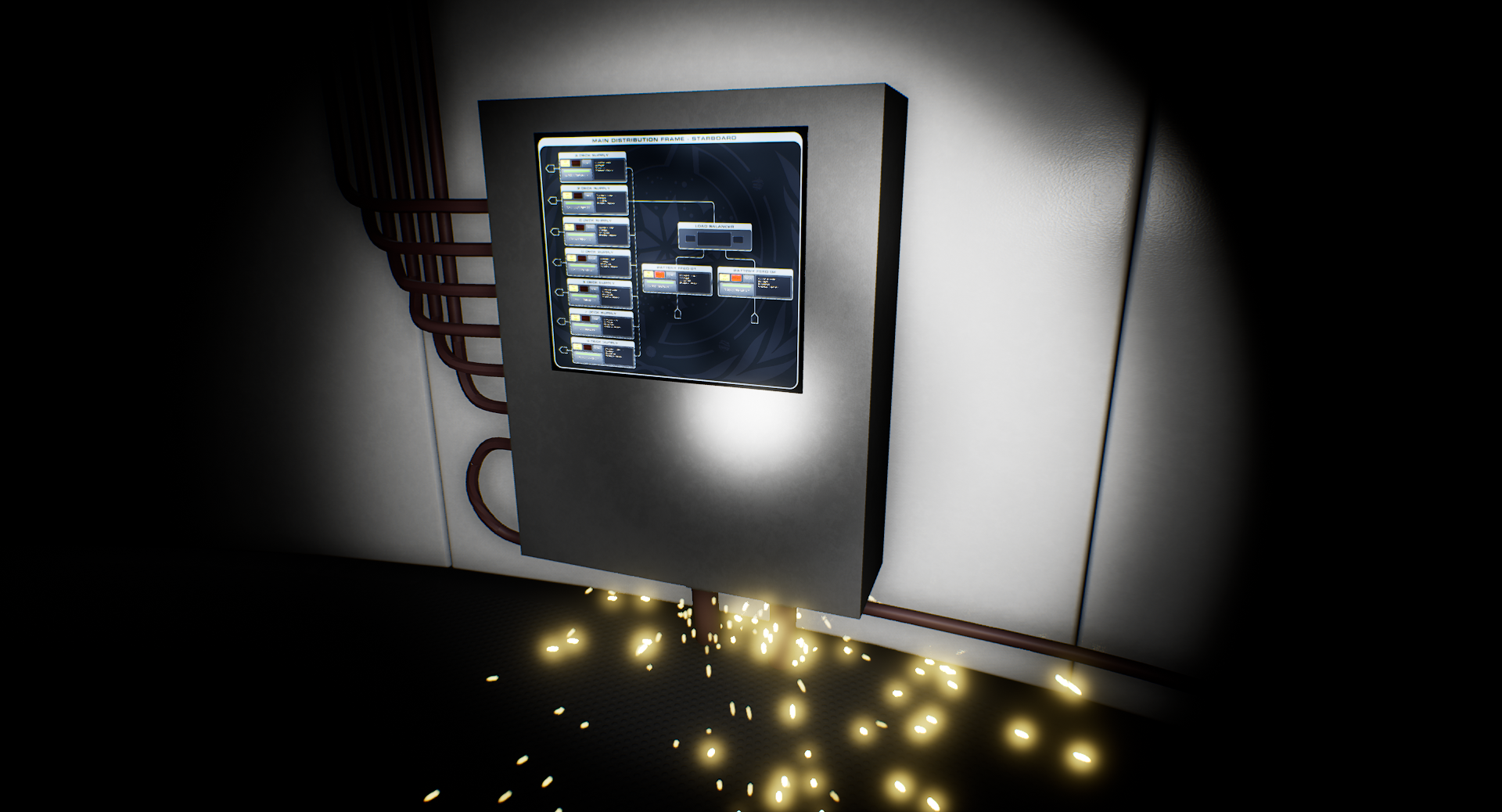 So in summary, this is what the electrical system offers so far:
• A WIP fusion reactor that is producing constant power
• 48 interactive battery arrays (480 individual cells) that are feeding power into the distribution network.
• 50 interactive electrical distribution devices.
• Over 4km of interactive cabling that responds to damage.
• Upwards of 500 interactive lighting panels which both respond to damage and have multiple lighting modes.
• Over 1000 (1143 in fact) buttons you can press, which all serve an actual purpose on the ship.
• A team of NPC Engineers that autonomously fix damaged lights and cables.