Hello everybody and welcome to our somewhat weekly news bulletin! The majority of work done since our last update has focused primarily on balance testing and bug fixing, not the kind of progress that makes for exciting and exotic pictures. Fortunately we've chipped away at a few other things that I can explain with words and images! So let's get to it...
Firstly, I'd noticed that our GDI structures looked a little inconsistent with each other, mainly in their shades of golds and browns, most likely a symptom of having multiple 3d modelers work on these structures over time. I've attempted to bring their colours closer together so that they share the same overall style, still some work to do but helps in tying everything together: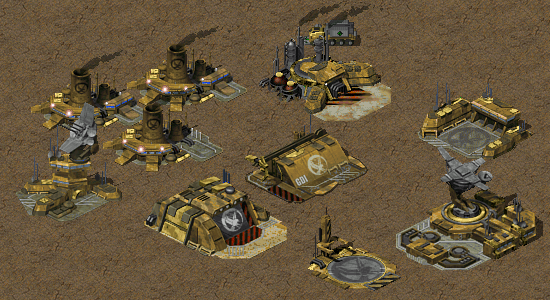 In our last bulletin we mentioned that we've got some work to do in the late game, I decided to work on something that has been severely overlooked so far in our development which is our "Commando" or "Hero" infantry units. I've been a little stuck on how to implement and balance these units whilst making them interesting and unique. This is something I'd really like to hear suggestions for so feel free to share your thoughts and ideas, for now I'll kick around how the basic current setup works:
GDI Commando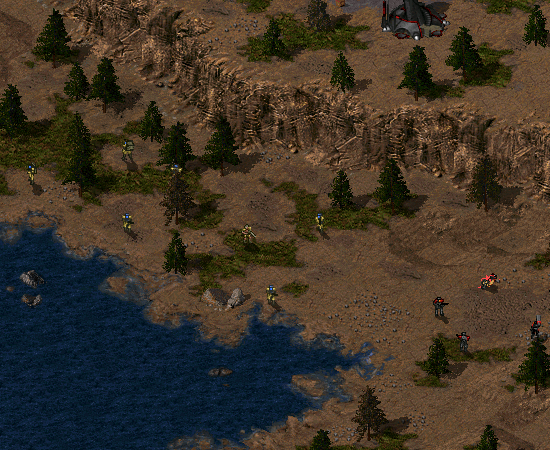 The GDI Commando is equipped with a traditional Sniper Rifle and C4 combination. This makes the Commando excellent versus infantry at range and structures at close range though direct combat with vehicles and armour should be avoided. GDI's Commando is the quickest in the game and can outrun nearly all other infantry types.
Elite Cadre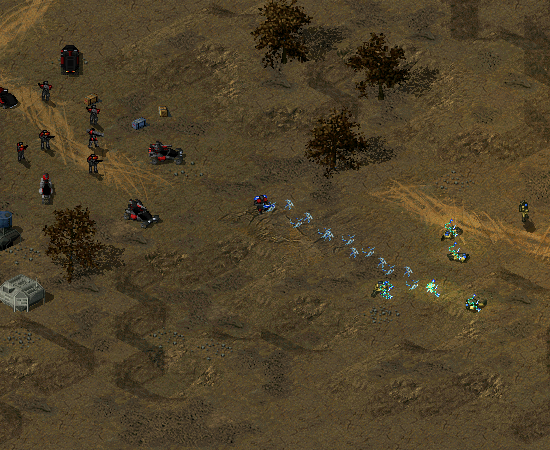 The Elite Cadre is the Brotherhoods top tier infantry. Equipped with electronic weaponry derived from the Hydra, the Cadre can deliver an electrifying punch to infantry and vehicles alike with the electrical discharge capable of arcing to anything nearby unfortunate enough to be within range. The Cadre also has relatively high HP and can withstand his fair share of skirmishes, unfortunately however, the heavy equipment required for the weaponry leaves the Cadre as the slowest commando style unit.
Mutant Warrior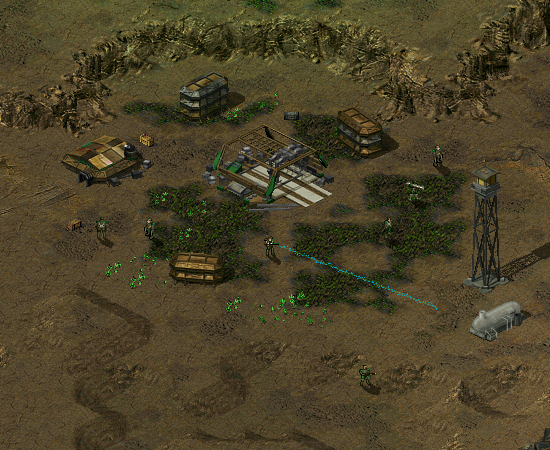 The Mutant Warrior is effectively the original TS "Ghost Stalker" with C4 ability removed, now being used as The Forgotten's toughest infantry type. His portable railgun is effective against practically all armor types, making him a good all rounder but his true strength lies in his ability to heal in Tiberium fields combined with the ability to heal to half HP in any other environment. The Mutant Warrior is available upon capturing a Mutant Headquarters which can be found in certain map types.
Cyborg Commando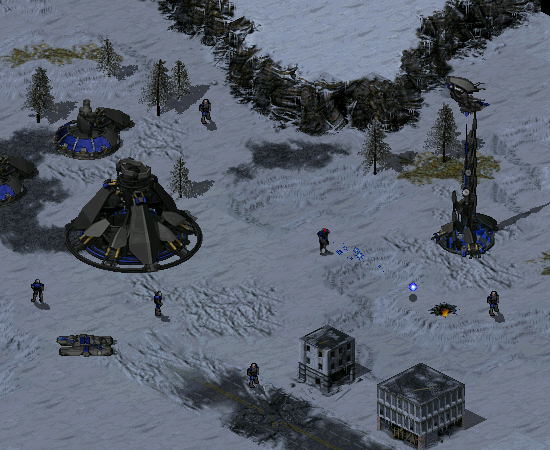 The Cyborg Commando remains virtually identical to its Tiberian Sun counterpart. Unlike the other Commando units, the Cyborg Commando is lightly armored meaning small arms fire are practically useless against it. It wields a powerful energy cannon which fares well against most armor types but is a little slow firing. The Cyborg Commando can be acquired by capturing a CABAL Core which can be found in certain map types.
Orac has also started work on finalizing GDI's largest and most powerful battleship the "Poseidon". When deployed the Poseidon turns into a floating platform capable of launching a powerful long range missile and utilizing sensors to detect enemy cloaked or submerged units. Here's a WIP of how it looks so far: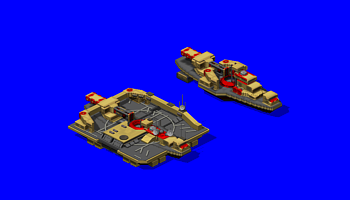 As usual we've also been working on our multiplayer maps which we'll focus more on in the next update, but here are a few snippets of a WIP map I'm currently working on. It's a very large map setting players up initially on their own islands but expansion to other islands and nearby coasts is essential for survival. Naval combat will play a big role here too, its current setup is to work as a 2v2 map but that may change over time.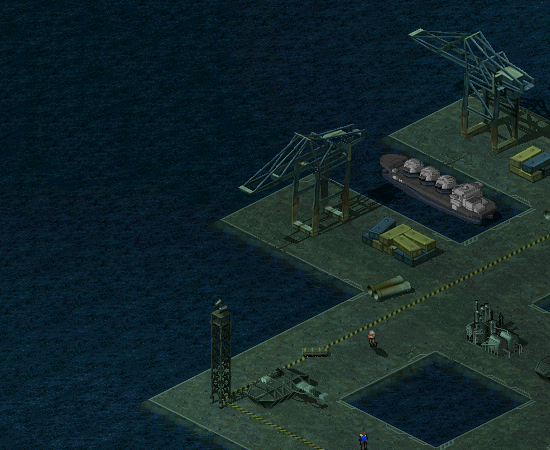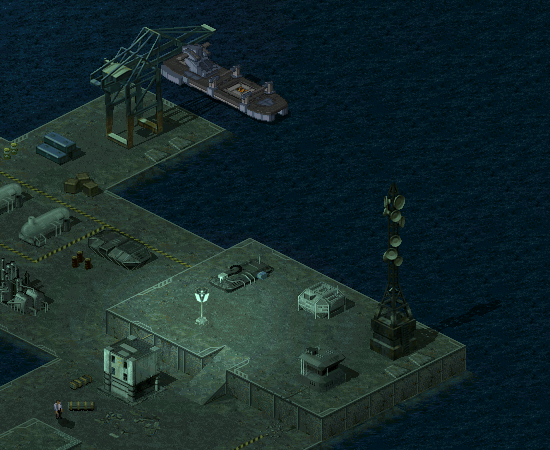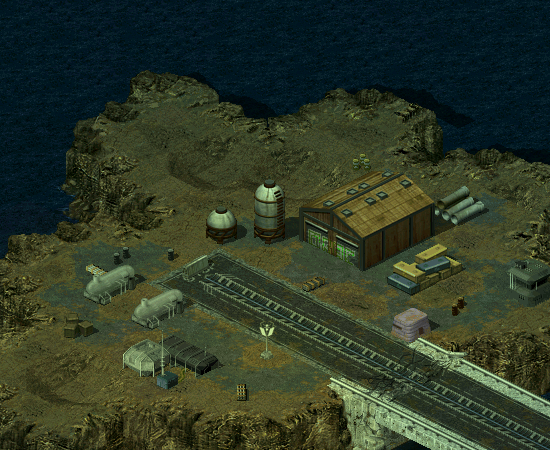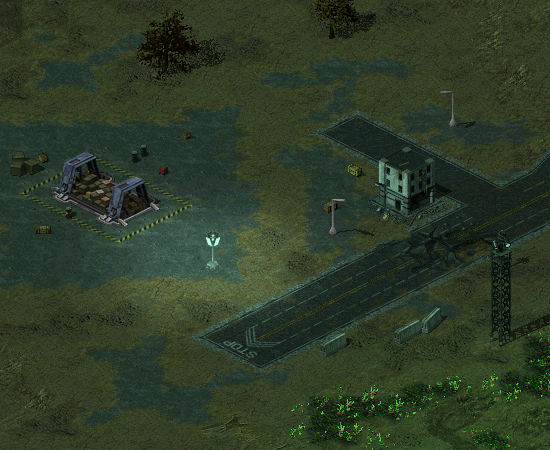 That's all for now, as said before we'd like to hear suggestions and thoughts on how our higher tier infantry should be implemented, do we want buildlimits? Maybe GDI's Commando should call in an airstrike or portable Ion Cannon? Looking forward to ideas!
And that's what we did this week!