So after a week or two of online play-testing I've come back feeling pretty happy with the results! Whilst we were mainly testing for stability we've managed to squeeze in a few fun matches that have really helped us shape up the direction we're wanting to take the game. This week I decided to get on top of a semi finished feature of Odyssey, Capturable Tech, which we believe will add some much needed diversity and depth to the multiplayer experience. Capturable Tech is simply a set of objects, whether it be through units or structures that exist on a level that a player can capture to provide them with some sort of bonus or advantage. We've already shown examples of this such as the; Construction Node, Hospital, Power Station, Supply Depots and Armory, but there's much more we have in store!
I'd like to start with the Mutant H.Q and Fabricator Plant which will allow construction / training of a selection of "Forgotten" technology. To ensure that this Capturable Tech has a use for each player GDI and Nod will receive different bonuses designed to fill in the weak gaps both factions have. (Note, Mutant Fabricator Plant is still in WIP stages).
GDI - Forgotten
Mutant Warrior (WIP name): Carrying a portable railgun the Mutant Warrior serves as a hard hitting soldier for GDI with the ability to heal in Tiberium.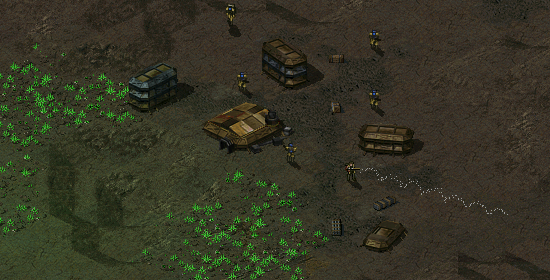 "Revenant" Tank: Provides GDI with a cheap and more mobile battle tank, whilst they can outrun the Ares mech and deliver a nice punch they do suffer from a poorer build quality.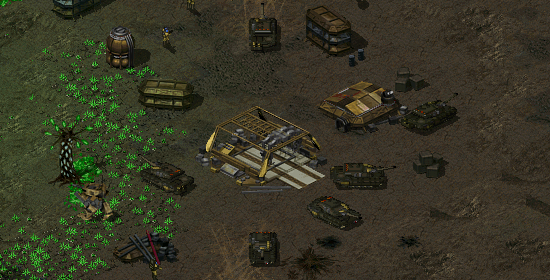 Maintenance Platform: These large rigs can provide mobile mechanical repairs for your GDI taskforces. Their large bulky design make them strong but also very heavy and thus slow.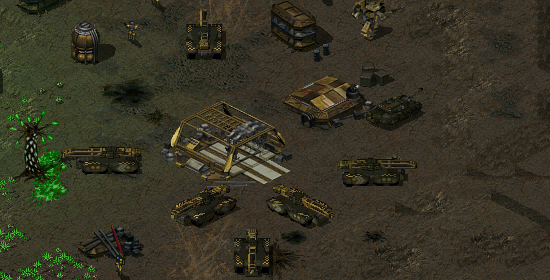 Nod - Forgotten
Mutant Commando (WIP Design): The Mutant Commando is an agile sniper able to pick off infantry from long range and capable of healing in Tiberium.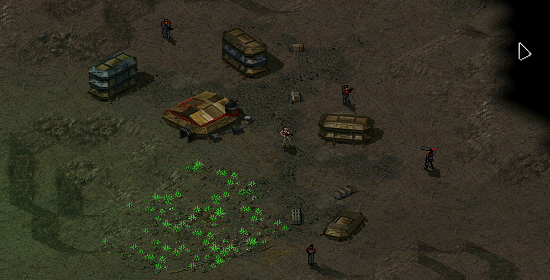 "Skybow" A.A: The Skybow gives the Brotherhood a useful boost in anti aircraft power against the might of the GDI airforce. Its multiple flak cannons come from an older era of war but allow for a cheap and still powerful A.A presence.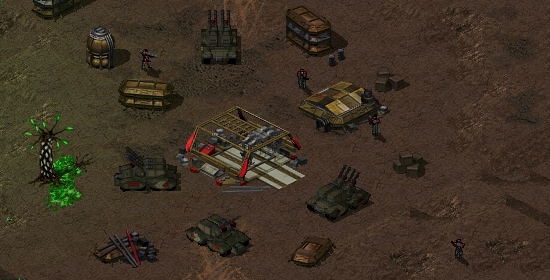 "Draug" Heavy Tank: Provides Nod with a much needed boost in heavy armour, an outdated copycat design of the older Mammoth Tank.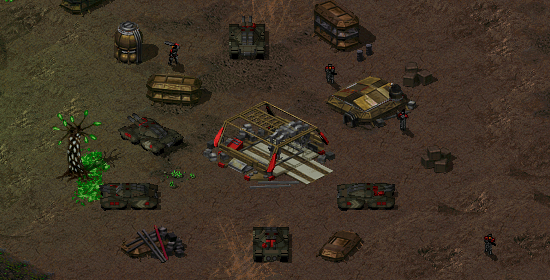 Also, let's not forget CABAL who still plays a vital role in Odyssey. Capturing a CABAL Core or a CABAL Relay Tower will provide you with some cybernetic themed bonuses, like the Mutant Tech the upgrades here are unique between GDI and Nod.
Cyborg: Available to both GDI and Nod upon capture of a CABAL Core they remain mostly the same as their Tiberian Sun counterparts. They're equipped with a machine gun and light armour.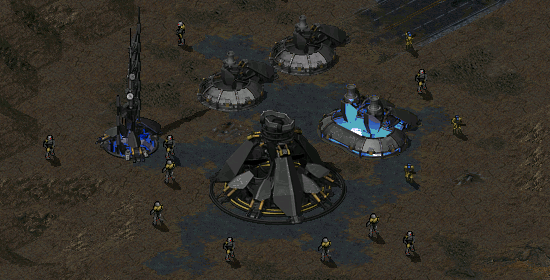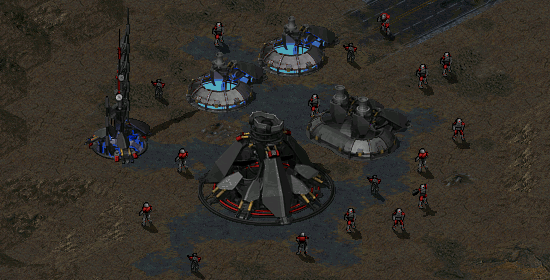 GDI - CABAL
Cyborg Tank: A lightweight and mobile tank equipped with a light proton cannon provides GDI with a much more agile ground asset. It's relatively weak for GDI use but has an inbuilt self repair system capable of bringing systems back to 50% health.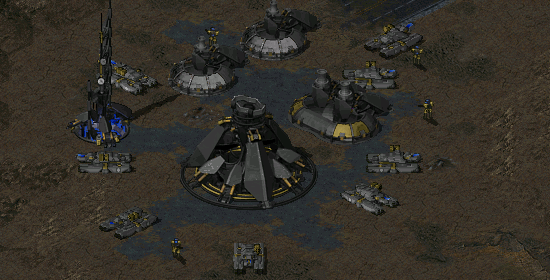 Stealth Tank (WIP Name + Design): CABAL's variant of the Stealth Tank allows GDI to utilize stealth technology. More data soon...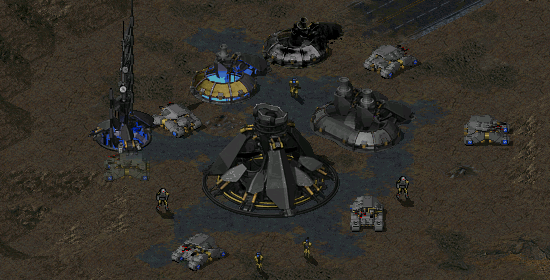 Nod - CABAL
Shredder: A hovering machine gun platform capable of mowing down soldiers and grazing light armour becomes available to Nod allowing them to utilize a hover chassis.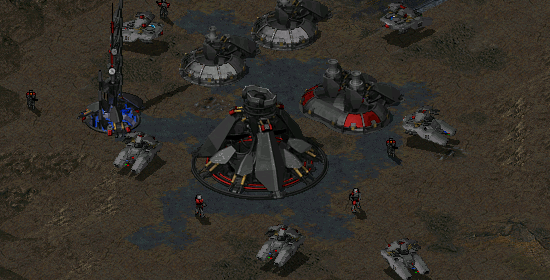 Guardian: Provides Nod with a hard hitting cybernetic nightmare, dual lasers will deliver some heavy firepower to help bolster the Brotherhoods arsenal, be careful though, Guardians aren't particularly well armoured!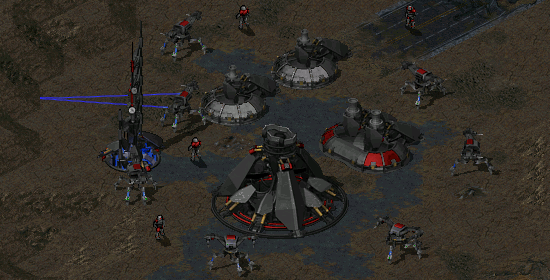 It goes without saying that many of these ideas will require more fine tuning and balancing, perhaps even removal over time. The overall goal of the Capturable Tech is to give GDI / Nod something worth going to the effort of obtaining whilst being different in theme and style from the standard units provided. With this we can allow logical technology crossovers providing GDI with lighter more responsive firepower and stealth technology or giving Nod an armour boost along with access to hover technology.
And that's what we did this week!