Hey IndieDB,
Man it's been a bit of a crazy week. Prepping a ton of stuff to show over the next 3 or so weeks, plus trying to actually make our game. :) So today's update is a bit of a combat update today. Rather than Wednesday's purely environment based stuff. Below are some new screen shots of our two main playable characters taking on some slimes and getting some loots in the process.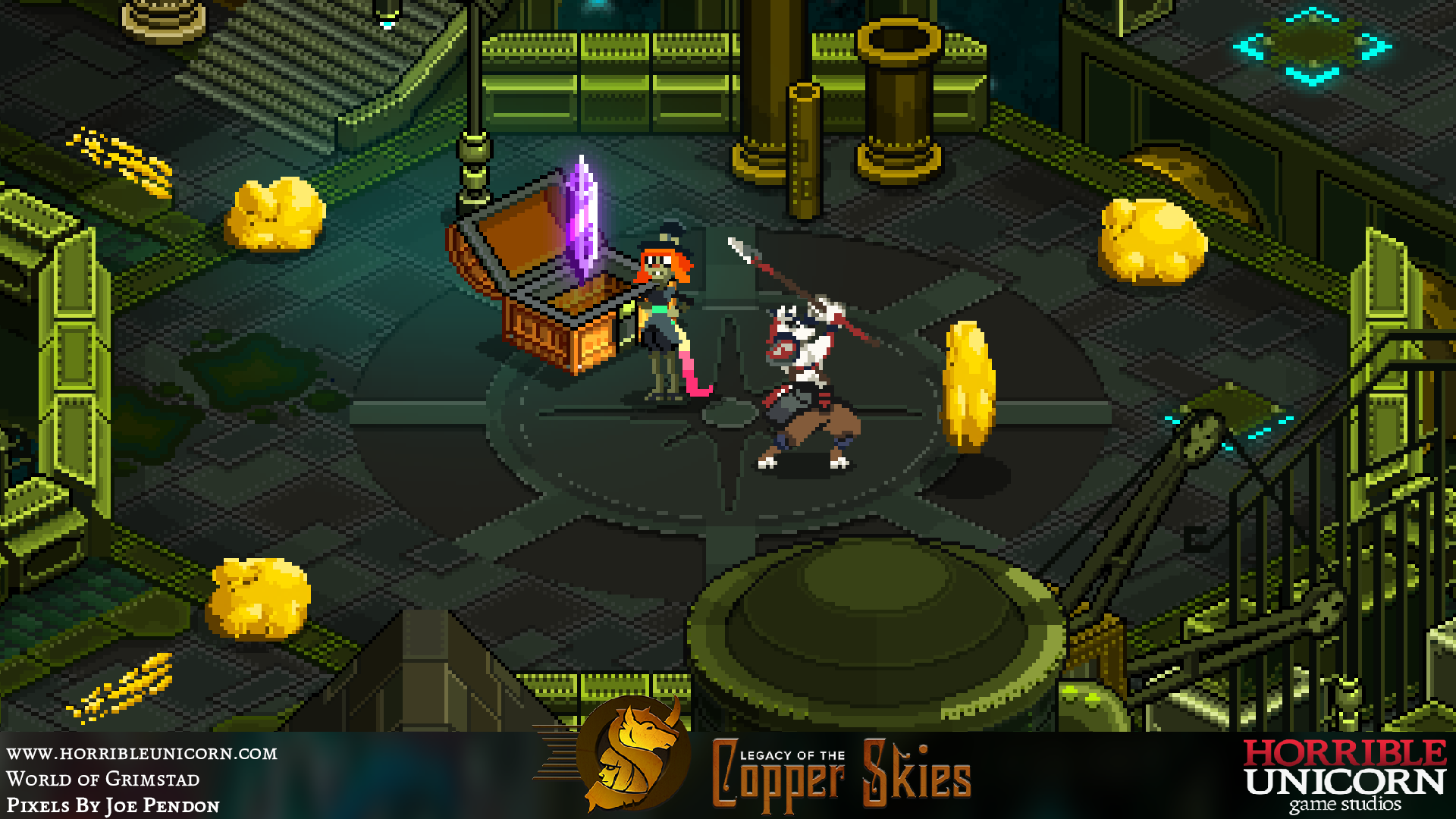 Here's one with Tir as he uses his Rope Shot ability.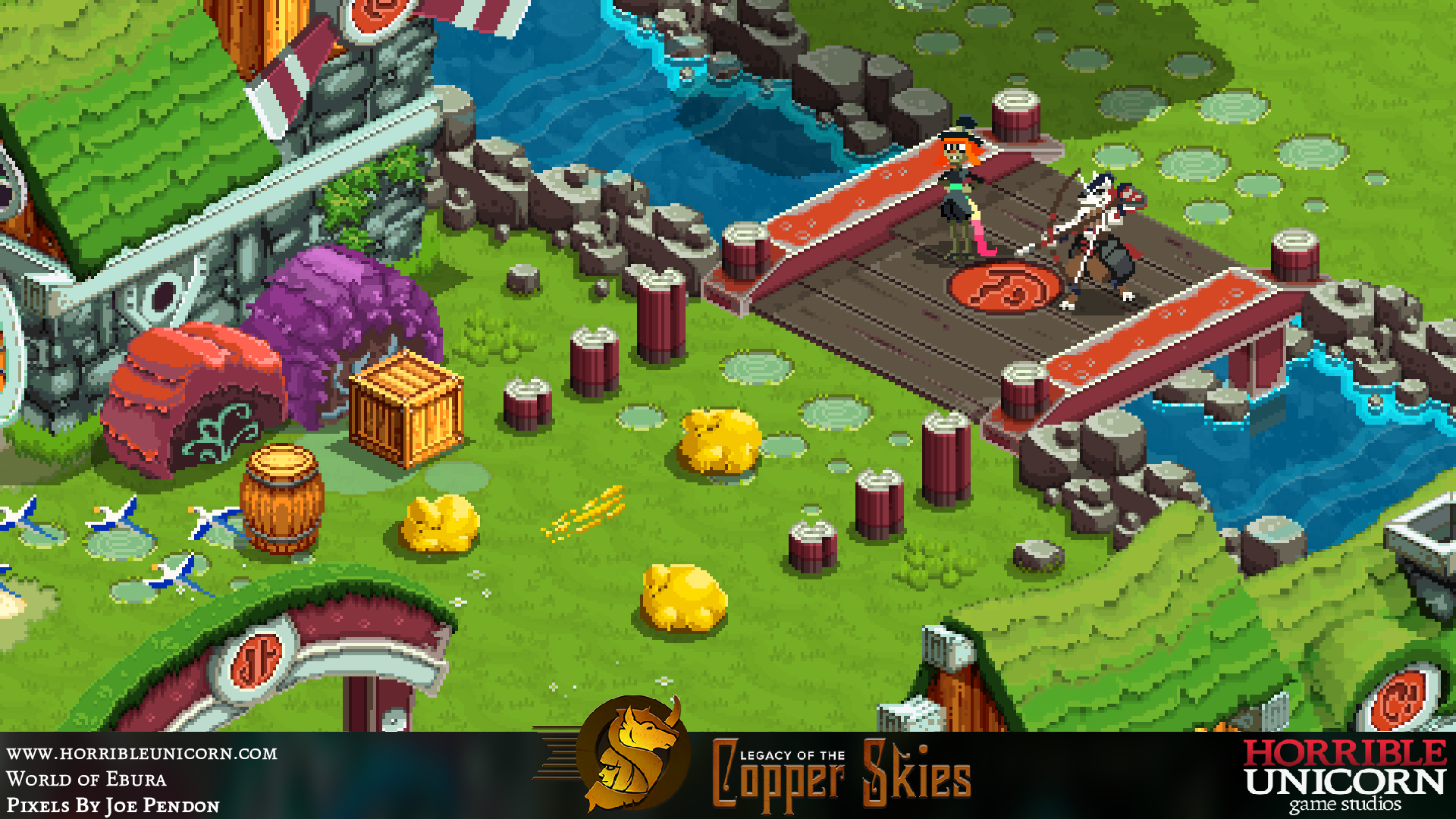 What do you guys think?
For more on Legacy of the Copper Skies head on over to our Facebook page, or our LegacyOfTheCopperSkies.com.