We wish you to have an easy hunting and a warm fireplace, stalkers. Here are the #8 Goals of the week:
The last week we worked on the program code of the engine. As posting screens of the code itself is inappropriate we can only tell you that many small problems were solved and we've made a big step forward for the realization of the main objective. We'll talk about that in details near the end of April.
We worked on the sounds and the background/ambient sfx, so, you won't hear the same effect in the underground and on the surface location (as example). Actually we are thinking about dynamic sfx that will change depending on the place.
We keep improving the big location (screens down below). There is no need of description as you will we that soon on the test version (the actual locations set + the territories between them - totally new places that never appeared before).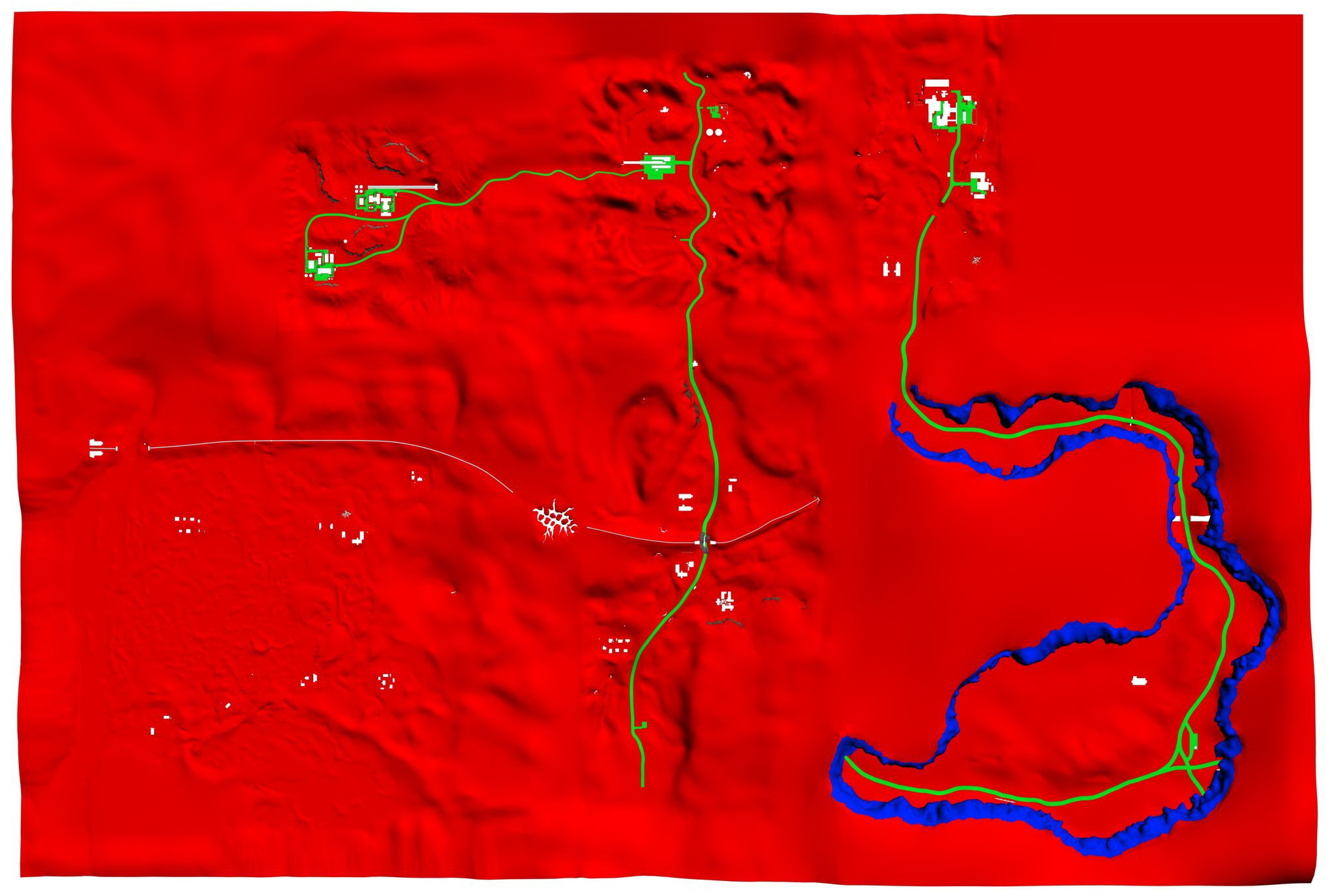 Original picture:
Here
Our twitter is now officially for the English community, so we'll post all the updates for the non russian there.
The works on the website in his functionality and graphic aspect are going well.
We have begun to work with the soundtrack of the game so we hope that you'll like this aspect in the game. Also... The graphics in the game. We have contacted many modders and we may take some elements from mod like AtmosFear 3 and similar ones. It's too early to talk about that, but to stay on theme we want to advise those who don't have s powerful PC that you will be able to turn off the HD and other graphical settings.
Either way, everything is going well and we keep following the main objective of making a great game that will unify all the stalkers. Thank you for being with us and actively following the project.