Week 5 Update
Now that we are in the 5th week of development, things are starting to move smoother and with better results. Our optimizations last week paid off this week with new water systems adding a large chunk of performance back to the game. Here is a rundown of what our team has accomplished this week.
Overview Video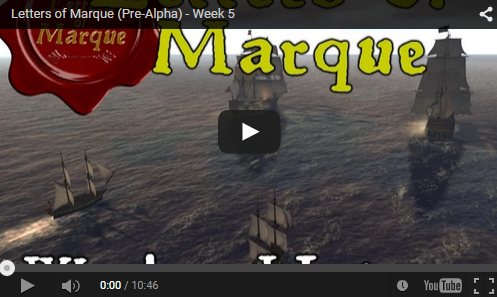 New Water
With every build we have been trying to optimize and enhance the water, and this week it has been taken to a whole new level. We switched to a prototype water system and have been able to increase our frame rate by almost tenfold. At the same time we now have energy based foam, wakes behind moving vessels, and better transparency/refraction. The best part is that this system is fully networkable for our later builds for multiplayer!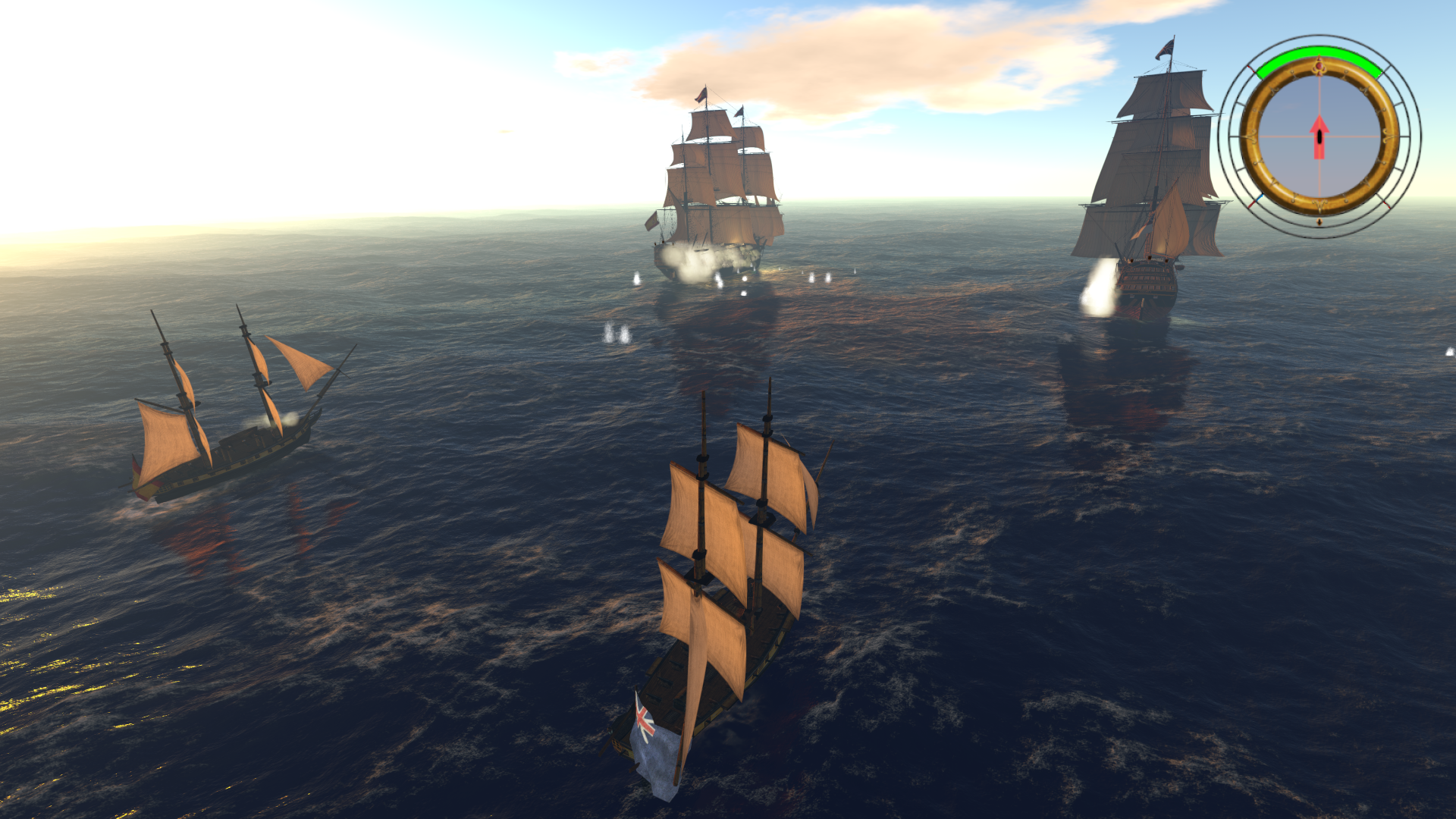 Wind Integration
The UI now reflects the correct wind direction and speed. This will better help Captains to decide on their maneuvers in battle.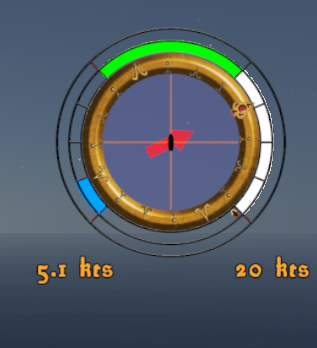 Vessel Dynamics and Movement
Vessel movement has been overhauled to include actual drag force calculations on the hull, real wind force information on the sails, and more accurate and smoother buoyancy calculations. The system is designed to allow us to compress real world values to a more manageable and usable amount.
Mission Weather Selection
Dynamic weather systems help to bring variety to battles. The same small bay can be a totally different place with high winds and choppy seas if you are used to light winds and smooth sailing. Now you can change the weather to be what you want for single player testing battles.
Cannon UI
The cannon system now talks to a UI so that players can see where their gun crews are currently at in the reloading process. It reflects the number of active guns, the readiness of the battery, and what shot type the battery is currently loaded with.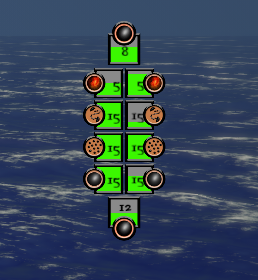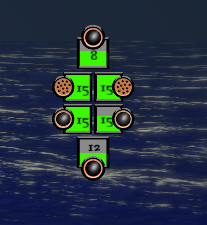 Updated Cannon Elevation and UI
The main battle UI has been updated to reflect the expanded cannon controls so that guns can be more precisely elevated. Guns have also had their range increased to give more extended range gun battles. Each gun size and type will have unique range and damage abilities with different types of shot.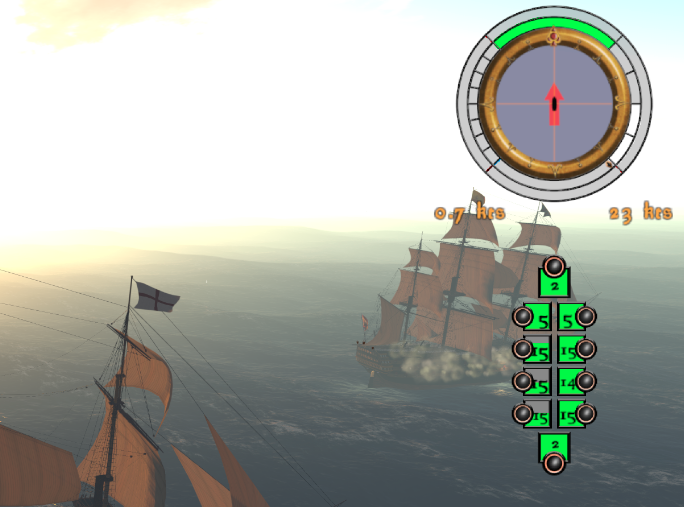 New Particles and Particle Handlers
When working with hundreds of individual cannon shots we are looking at the possibility of thousands of particles being generated between the splashes, smoke, fire, debris and more. As a result the particles have been reworked by our artist to make them lighter and cleaner so that we can have multiple levels of detail at different ranges. This helps to keep quality consistent for the player and performance high.
Objective Icons
With our expanded objective system you can now quickly see overhead markers for both your objective targets and for defence goals.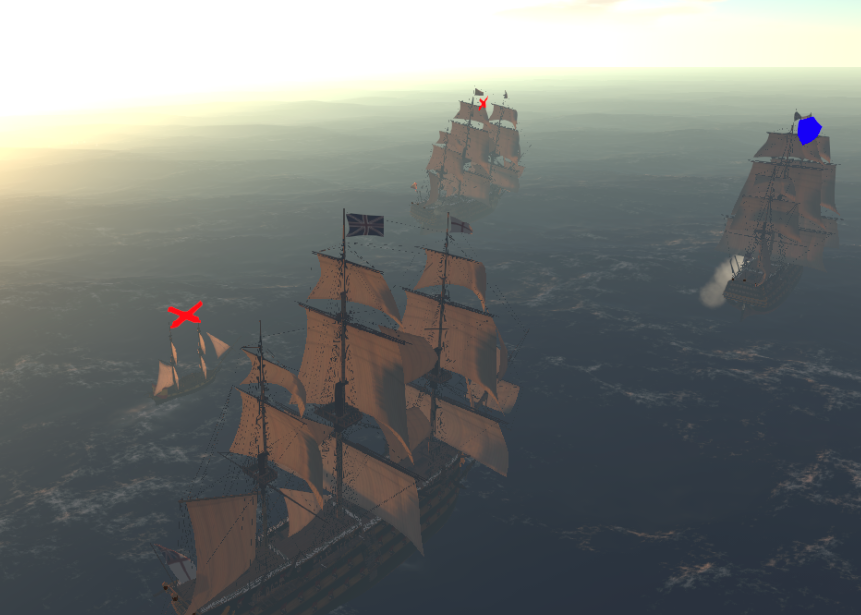 Updated loading logo for Wolf Pack Games
To go along better with the theme of Letters of Marque, our artist has made us an all new loading image for the splash screen.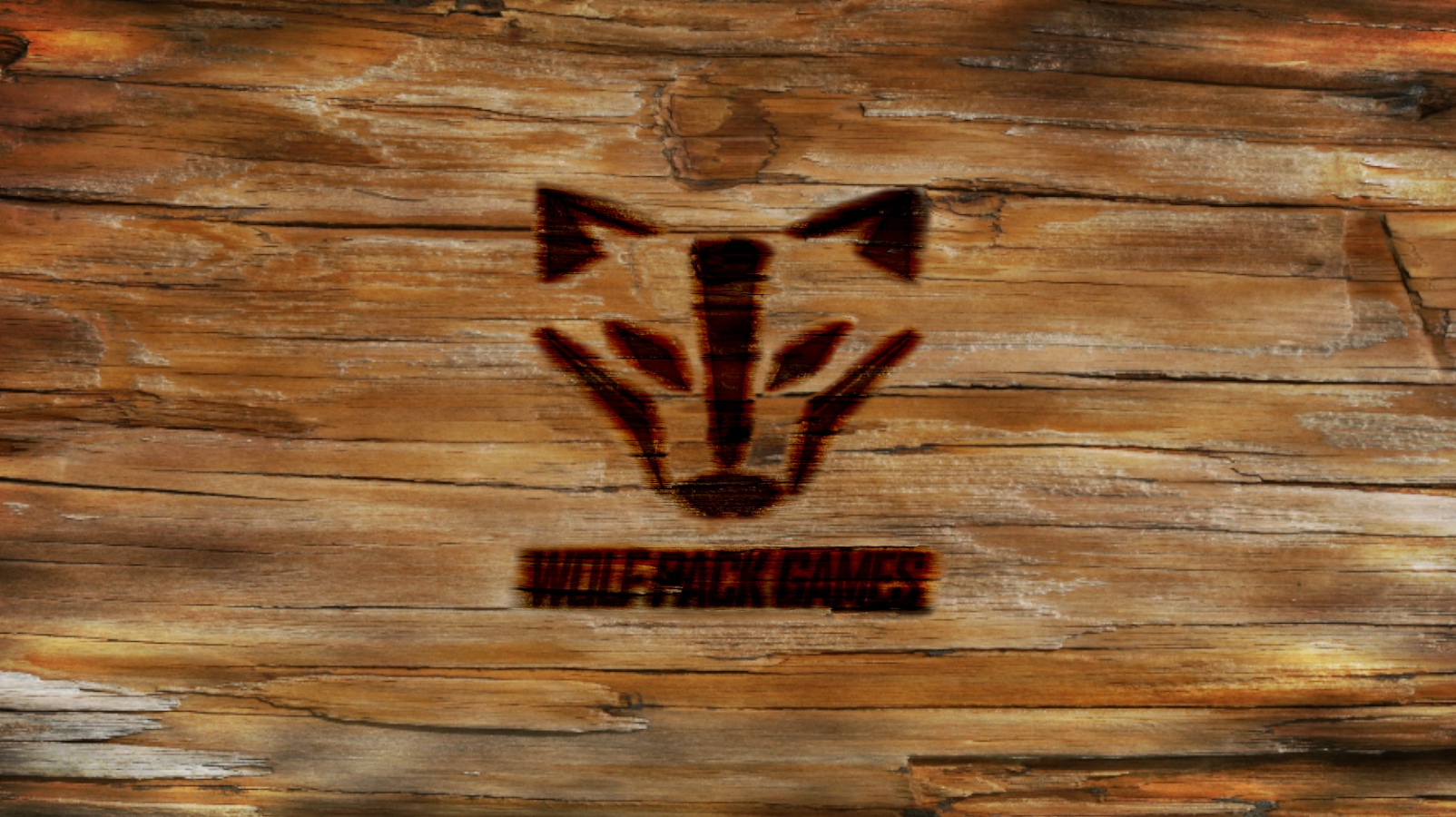 Roadmap
Our pre-alpha testing is getting closer with more AI updates in the works, expanded shot types available, more ship/water interaction through bow waves and kinetic particles to show a vessel plunging into the sea. Camera updates are planned and controller support should be shortly after that. If you are interested in helping test please contact us at support@wolfpackgames.co for more information.
Remember to be sure to follow us at Twitter @wolfpackgames.co, over at IndieDB, or at our website www.wolfpackgames.co to keep up with our latest developments.