WARNING!!!
BEFORE YOU READ THIS ARTICLE, YOU MUST KNOW THAT WEAPONS MOD 4.0 WILL NOT BE COMPATIBLE WITH BLOODGDX PORT!

Hey everyone! It's been a while since we released Weapons Mod 3.0. Since then we have learned more how we can improve our weapons to be more sophisticated and cooler. Let us show to you our new creations from our evil lab!
Electric Pitchfork
As the name suggests, it's just a pitchfork with electric capabilities. It does electric damage, so it means just like Tesla Gun, it electrocutes enemies.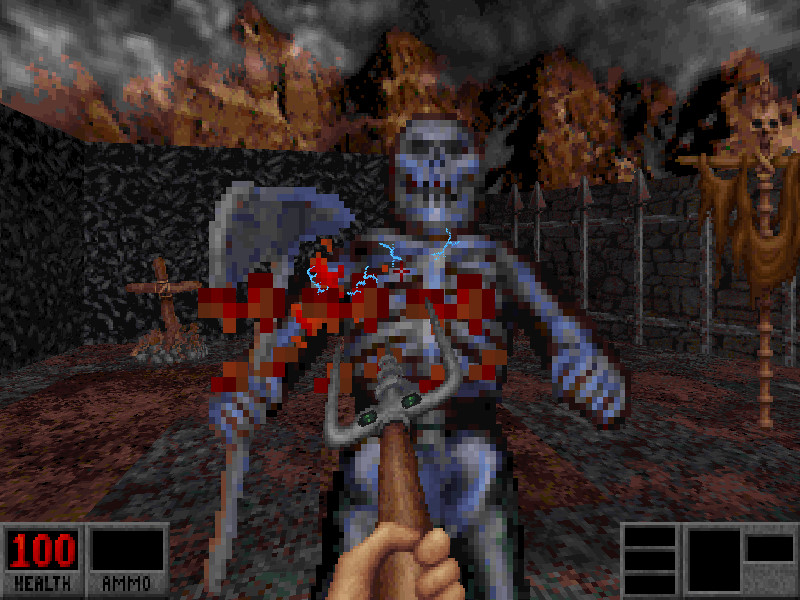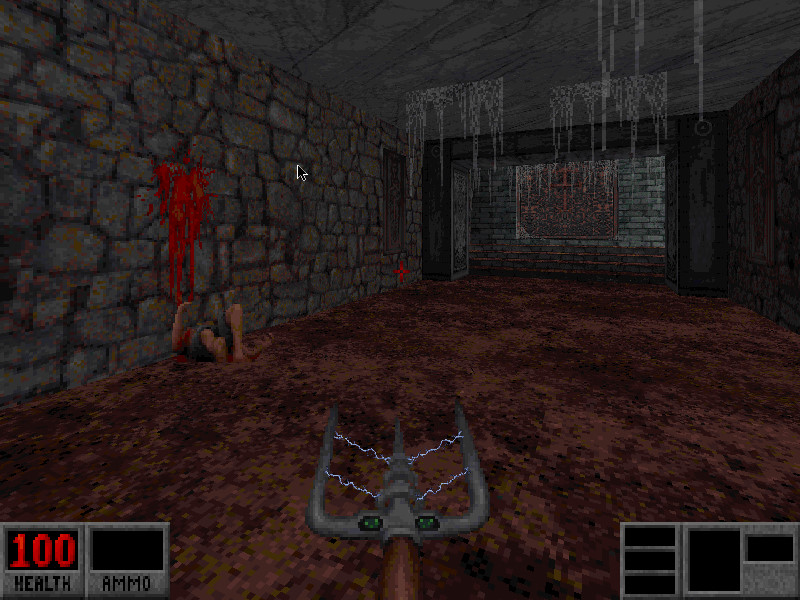 Naturom Demonto
The book of magic, Caleb will be able now to shoot some magic stuff. Regular fire shoots ectoskulls, while alternative fire shoots both electric charge (the same one which Tesla Gun's alternative fire shoots) and some blue magic missiles.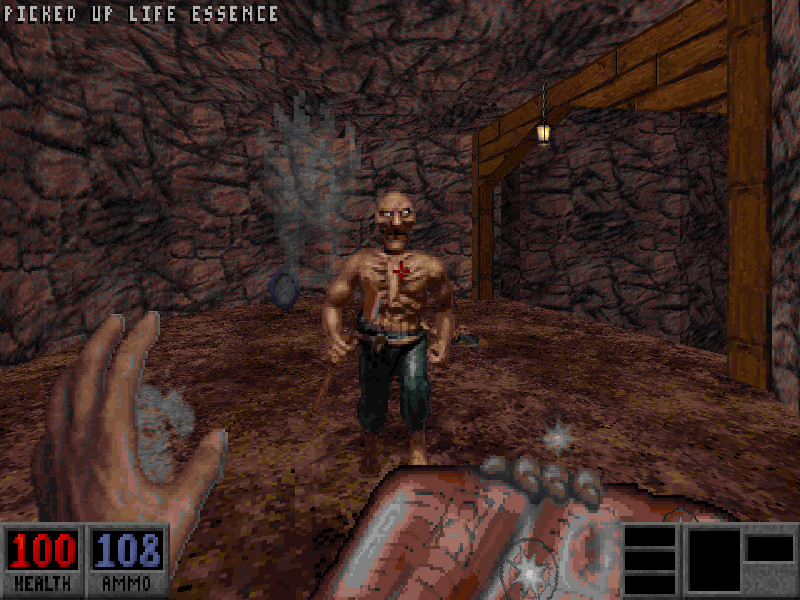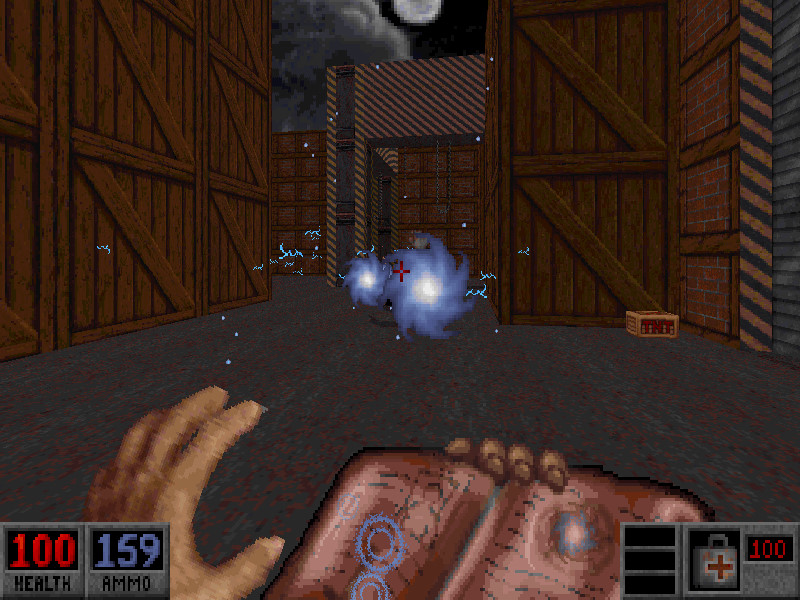 Shadow Gun
This is another weapon from Blood Alpha which we resurrected. In Blood Alpha the weapon was supposingly be able to shoot ectoskull projectiles. So as you guessed it, it does that in Weapons Mod 4.0 too! Moreover, the weapon has now different animation for alternative fire (ingenious hacking of the game), it shoots blue fireballs, yes, the same ones which Tchernobog uses! Of course they use more ammo per shot. And to end this part of the text, the Shadow Gun now uses never seen before the full spritesheet! In Blood Alpha, SG misses some sprites and we have recently managed to acquire them!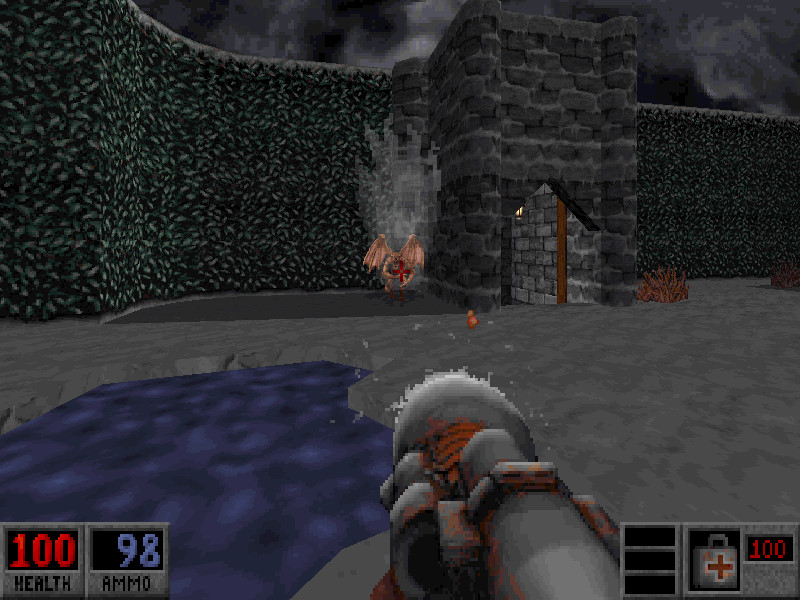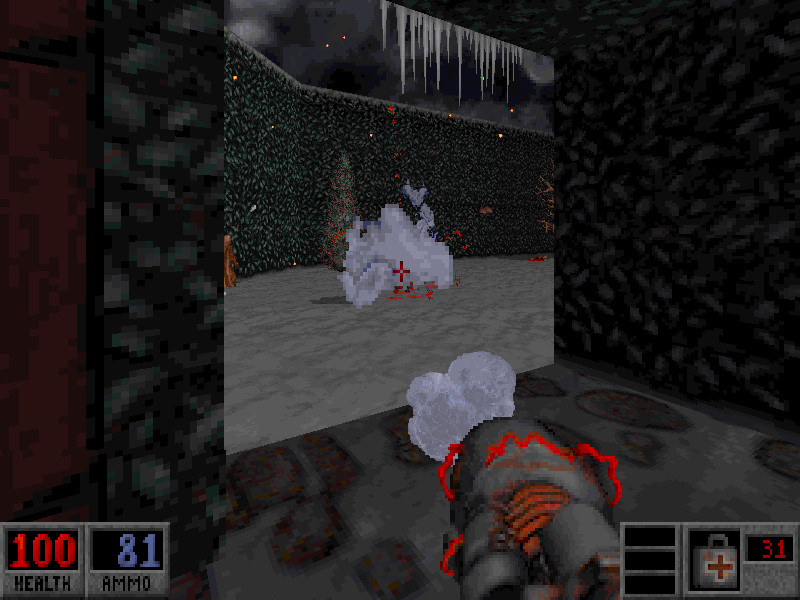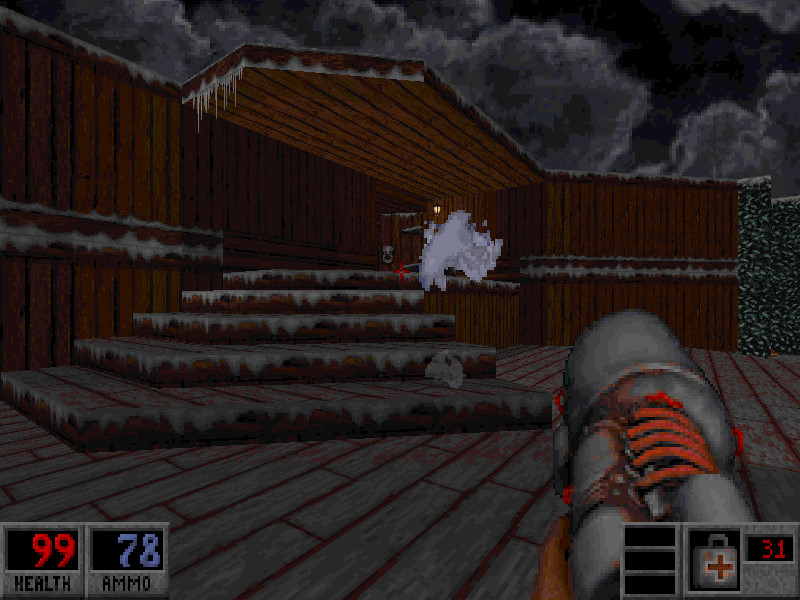 Submachine Gun
Nothing too much special. It's just a submachine gun. But since not everyone might like revolvers, people can now use this SMG. Its rate of fire is faster than Tommy's, but it has more spread.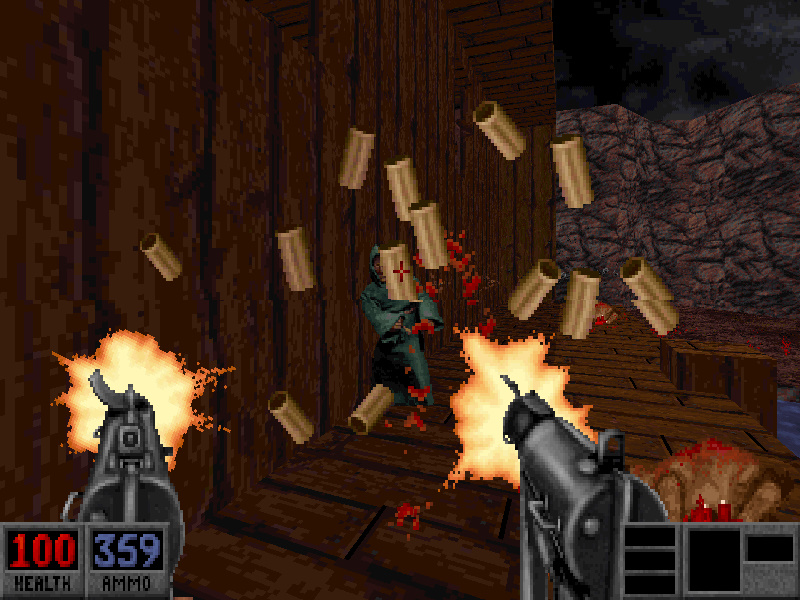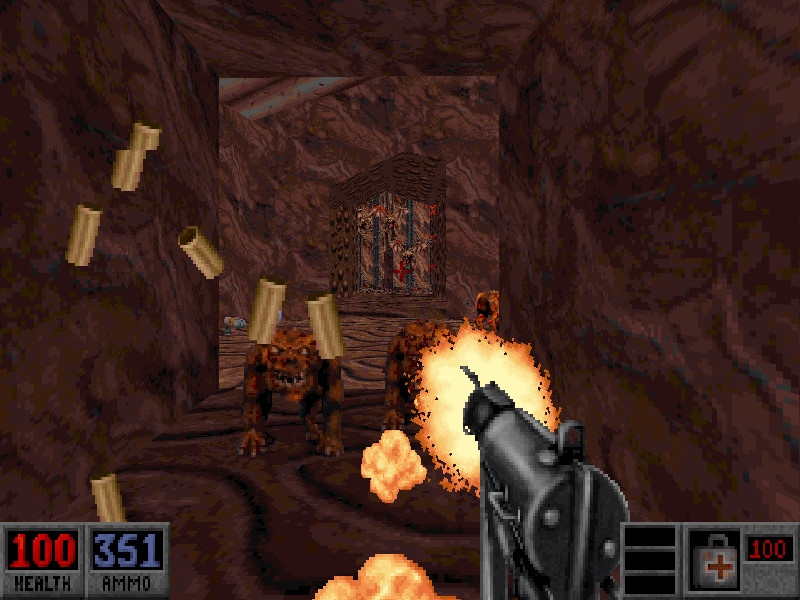 Stick of Dynamite
Another Blood Alpha weapon! It behaves just like bundle TNT, but instead of throwing bundle you obviously throw a single stick of TNT.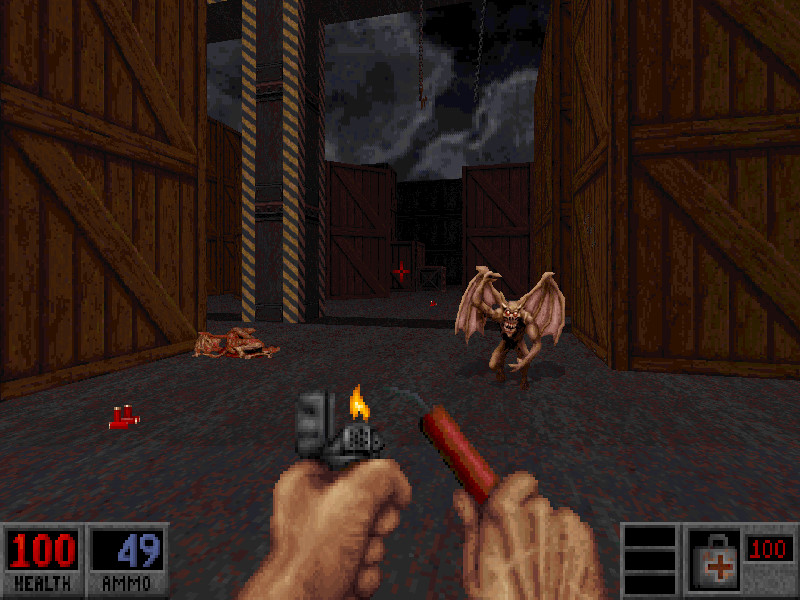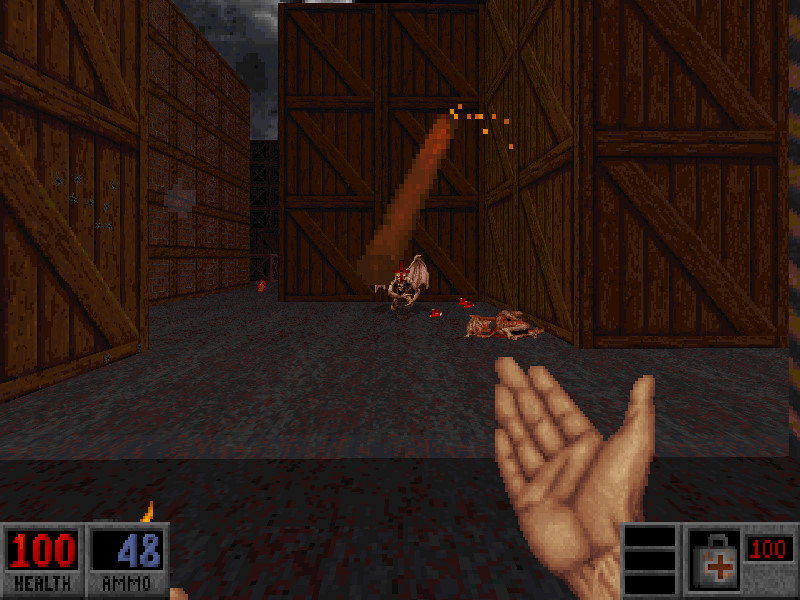 Flamethrower
Ever thought Spray Can is useless weapon or its damage is not sadistic enough? Look no further! We have a flamethrower for you! Its working is not really different than Spray Can, but it does more damage and its projectiles travel further. Be warned though, since we buffed flame projectiles, Hellhound's projectiles will be more powerful too. Are you ready for the challenge?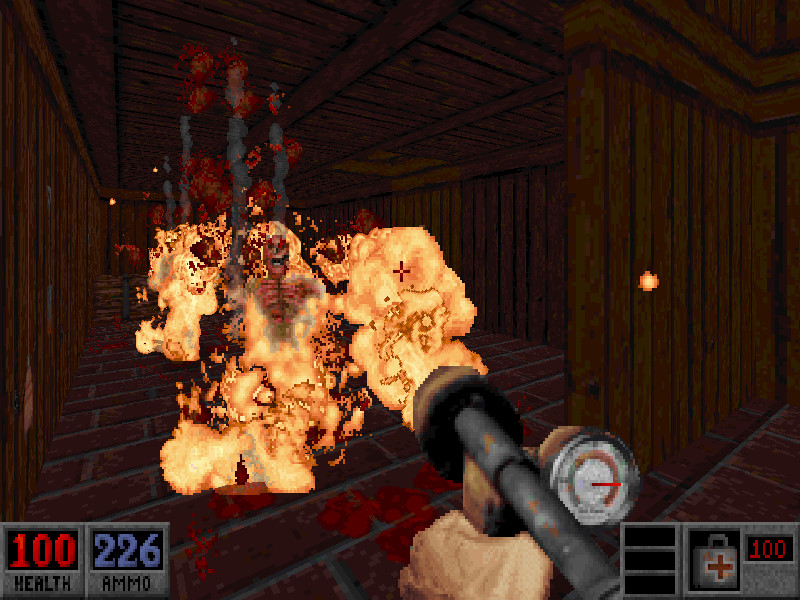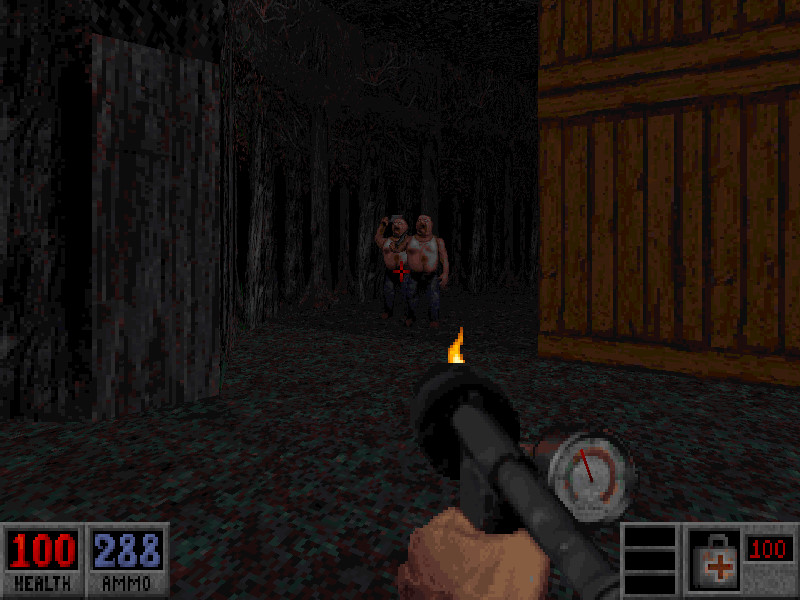 And speaking of the rest of weapons...
Both revolvers will be buffed and Tommy Gun's interruption feature will be disabled,
Lupara will have shell ejection,
Beast Claws and Axe will use 13th weapon (inactive Beast Claws) as a base, that means we were able to use its random animation feature for attacking.
About BloodGDX
As we stated at the beginning of this article, our mod will no longer be compatible with BloodGDX port. "Why" you might ask? It's because we heavily hacked Blood.exe to get extra features like changing damage type, values of damage, velocity, addtional animations, ect. Theoretically GDX could support that too but we prefer to wait for its author to add a proper modding support. Untill then, WM4.0 will remain not compatible. We would like to apologize those who use BloodGDX port.
So when will we release Weapons Mod 4.0?
Currently it's almost complete, it misses some polishment here and there, but it shouldn't take any longer. Expect it very soon!
And something to end this article ;)