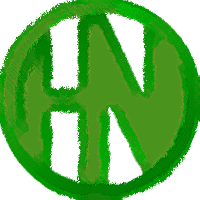 So. Weapons, eh?
You've probably wondered what weapons will be added exactly. This is only for the FIRST release, but...66 weapons. So, I'm probably gonna shoot myself soon. They're organized into how they'll be after making the game.
(1) Melee
Crowbar
Ice Axe
Pipe Wrench
Socket Wrench
Combat Knife
Sword
Harpoon
Stun Baton
(2) Handguns
Glock 17
Heckler and Kock USP Match
Barreta 92
Desert Eagle
357 Magnum
Flare Gun
(3) Assault Rifles
Heckler and Koch Mp5a2
Heckler and Kock Mp5k
Heckler and Koch Mp7
Heckler and Kock Gr9
Uzi
Rk-95
Ak-47
M4a1
M16
(4) Shotguns
Spas-12 Shotgun
Sawnoff
Remington 1110
Moosenberg
Benelli
Winchester
(5) Throwable Explosives
Mk2 Grenade
Mk3a2 Grenade
Flash Grenade
Smoke Grenade
Satchel Bomb
Tripmine
Proximity Grenade
Moltov
S.L.A.M.
(6) Heavy / Experimental
RPG
Scorpion Heat-seeking RPG
Sticky Launcher
M249 SAW Squad Machine Gun
Xm214 Minigun
M2a1-7 Flamethrower
Gauss [TAU]
Egon [GLUON]
Displacer
Gravity Gun
Plasma Rifle
Unnamed Gun
Hopwire Grenade
Vertex Hopwire Grenade
(7) Alien
Hornet Gun [HIVE-HAND]
Snark
Organic Chainsaw
Spore Launcher
Shock Rifle
Barnacle
(8) Ranged
Dragunov
Crossbow
M40a1 Sniper Rifle
Overwatch Sniper Rifle
M82 Barrett
Springfield Rifle
Yes...66 weapons...to be coded, modeled, textured, and animated. Why'm I doing this again? WELL, In that case, I'm copying and pasting these weapons from this game to my next :P
Wait! There's still unarmed combat!
(0) Unarmed Combat Moves
Jab
Uppercut
Roundhouse Kick
Forward Kick
Side Kick
Elbow Hit
Later, I'll tell you of the ATTACHMENTS I'm planning.
---
COMPETITION TIME!!!

Okay, so, I really wanna know: what do YOU want the HUD to look like.
GUIDELINES:
MUST include weapon selection (selected, unselected and seperate section). It would be a good idea to add equipped but it isn't necessary
MUST include health. Whether it's a bar or a counter or something else.
MUST include armor. Whether it's a bar or a counter or something else.
MUST include ammo. AGAIN, Whether it's a bar or a counter or something else.
MUST include something else
MUST include flashlight battery
MUST include AUX power
MUST include damage notifiers
Notes to you
Remember, the less crowded it is, the better it looks
It shouldn't be grungy. The more ripped up it is, the worse it would look. Remember, the suit was made by scientists, not gamers :)
Remember, it will be GREEN.
Get a chance to be credited in the special thanks section! Submit yours NOW.
To submit, make an image, and upload it to image shack. Then, post the link as a comment.