Still here, still going strong. As before I'm still waiting on the engine to be updated before I can make any significant leaps in functionality, but in the meantime I've been wiling away the hours fleshing out the details.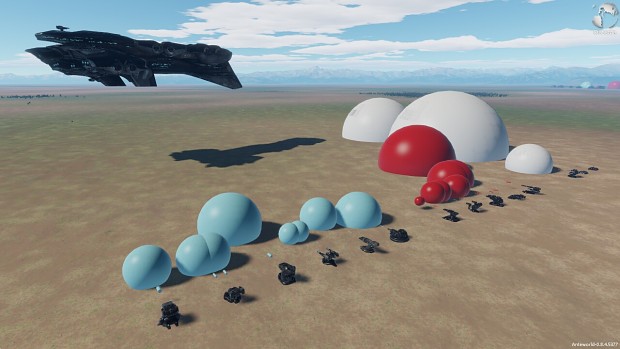 Using the listed explosion radii of weapons in the stats, the lore, and real-world equivalents I've extrapolated the explosion size and splash damage range of all of EVE's turrets.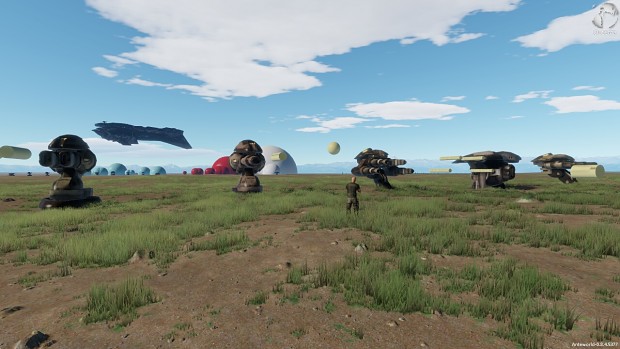 Energy weapons, used by the Amarr, don't actually have any splash damage and therefore create a crater the same width as the beam or pulse it emits. This is made up by the fact that beams are comprised of strings of projectiles so close together that they look like one single object. This means you can drill down hundreds of meters, creating precise scars in the earth. Energy weapons are also the most consistently accurate and have the fastest muzzle velocity.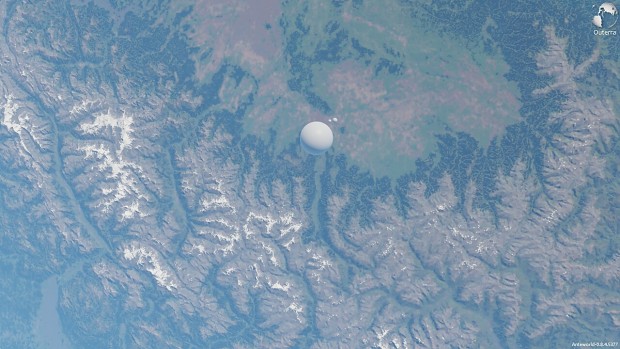 For weapons that do produce explosions, their size can vary from 2.77 meters wide to 14997.15 meters wide. The former is from a 125mm Autocannon, a rapid-firing gun-powder based weapon that uses the same ammunition as today's modern tanks and is the weakest weapon in EVE. The latter is from the bomb launched by stealth bombers and is the equivalent of 100 Megatons, or two Tsar Bombas, and is visible from space.
Finally I've also modelled visualisations of the range and accuracy of the weapons. Like in the Combat Visualisation news update, the length of the cones represent the max range of the weapon whilst the base of the cone represents the possible space the projectile can occupy. Typically in EVE the optimum range for attacking is roughly a quarter of the maximum range. This means that as you fly towards your enemy the surrounding space should be filled with projectiles whizzing past. However if in reality it means the majority of combat consists of firing at a far-away pixel, the ranges will be scaled down.The rest of the screenshots can be viewed in the Images section.