Our modeler, cookingwdiesel, has been working on this M14 recently. It's uv'd so we'll hopefully get a texture on it soon,..and then comes the process of getting it into the engine.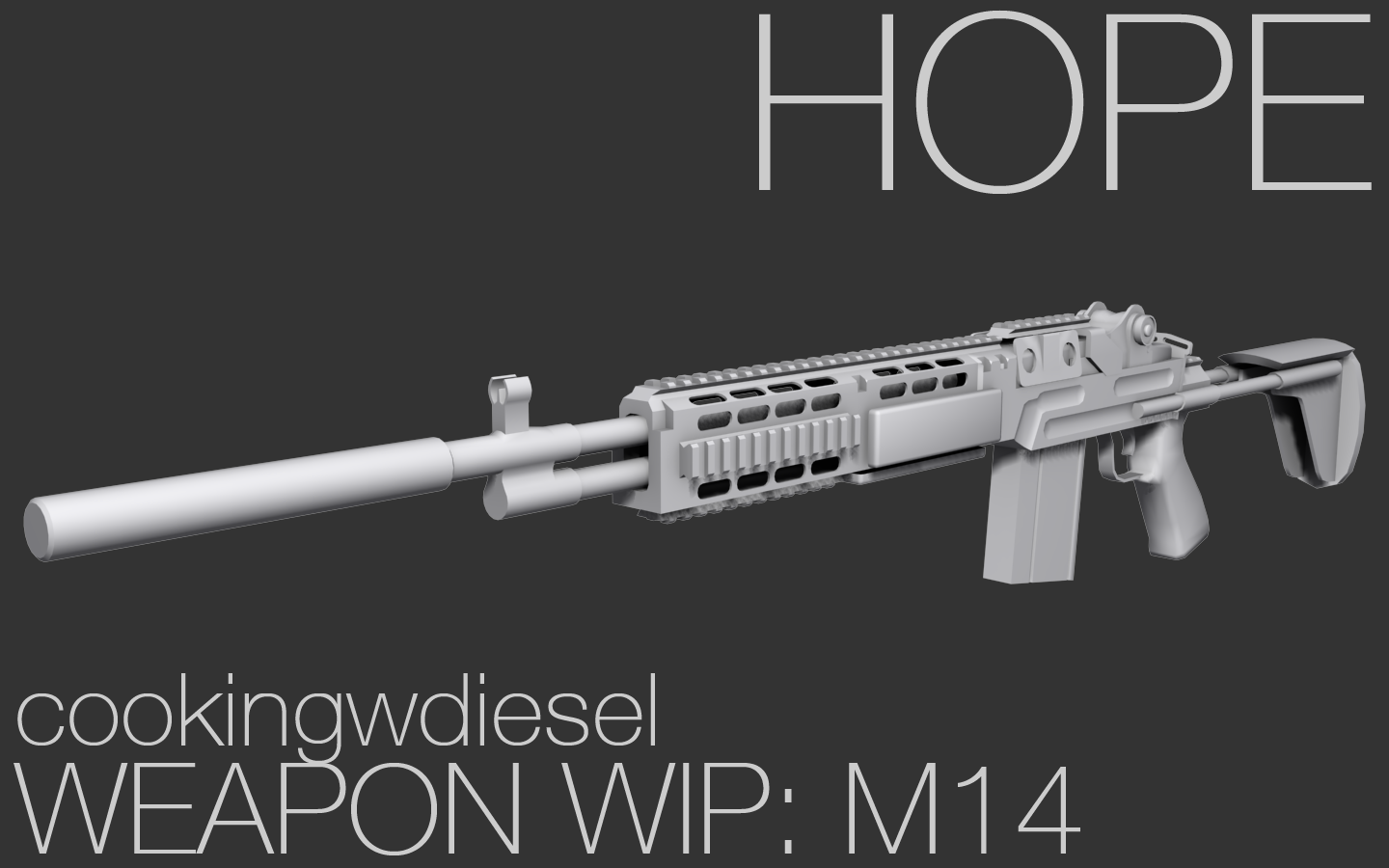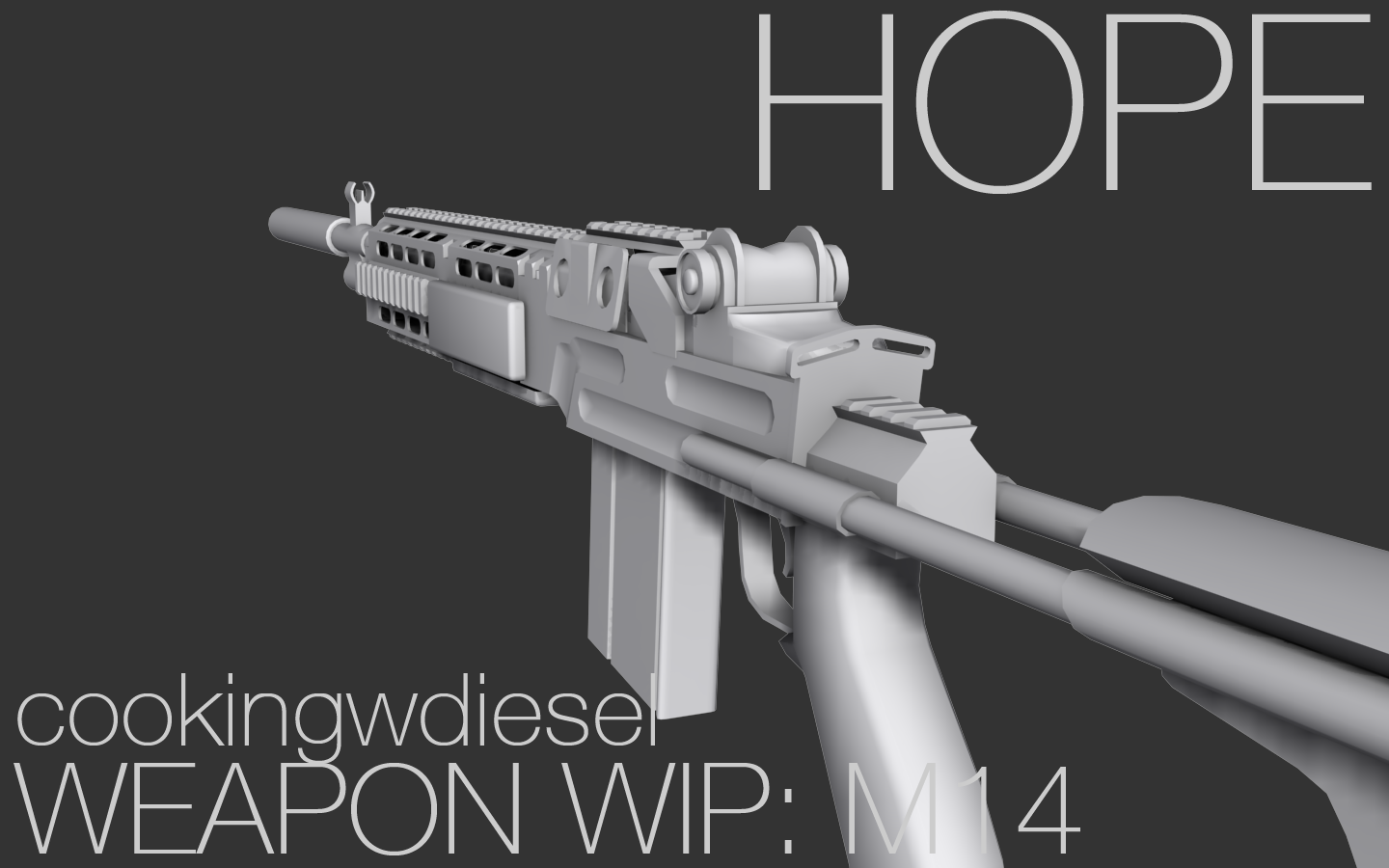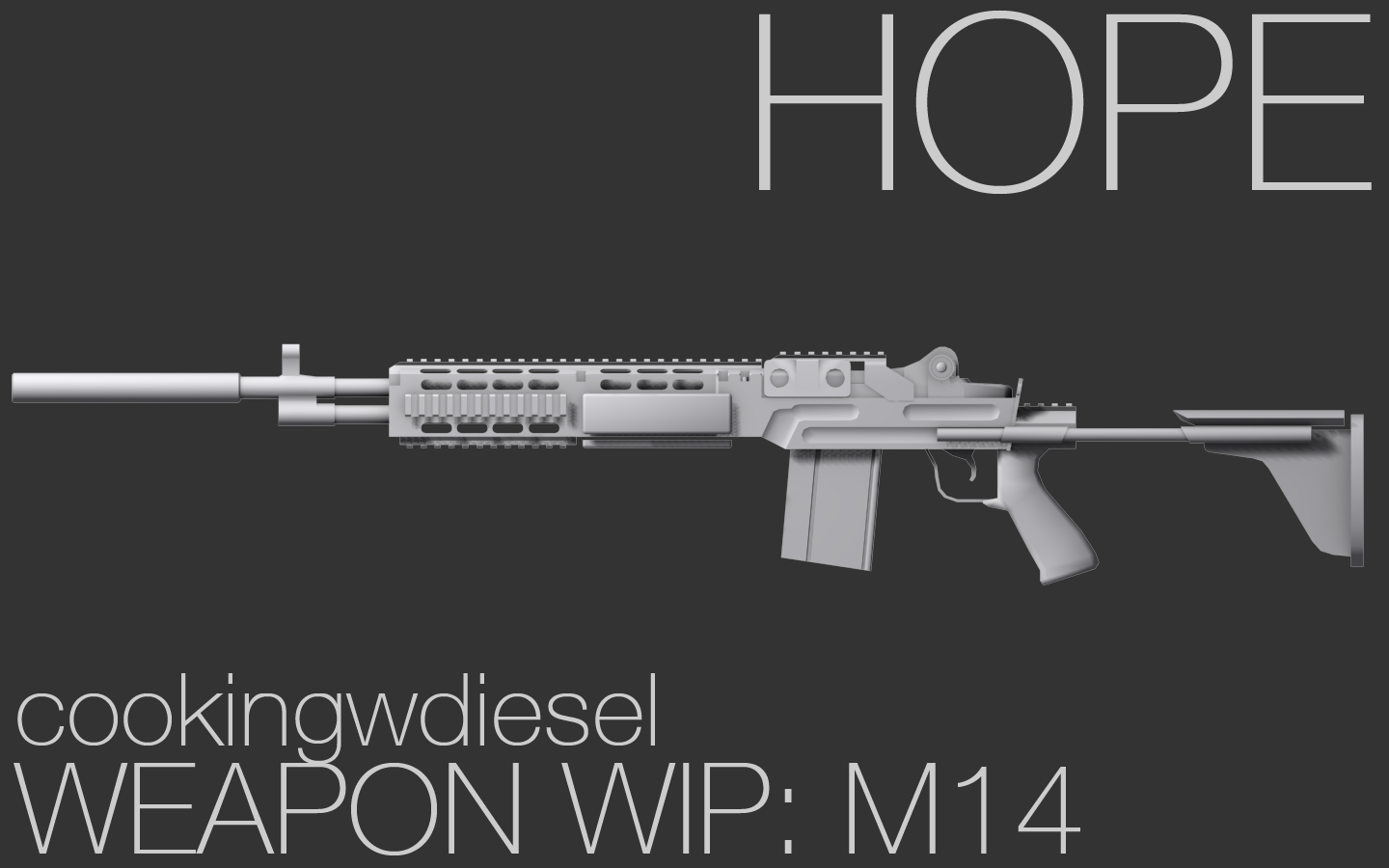 As always, thanks for watching.
What weapons do you think fit the story so far? What weapons you think are overlooked in the video game industry?
Leave comments with answers!