Weapon Test Dummies 0.30 has been released! The new update contains many new levels and graphic updates for the game.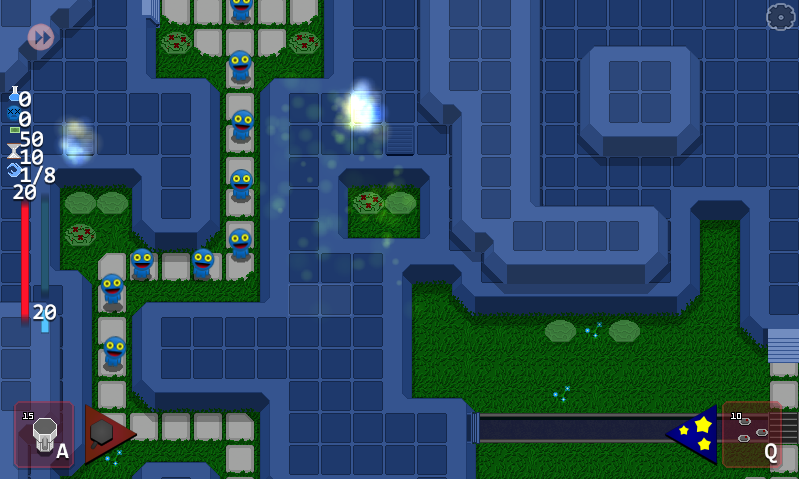 Here's a quick breakdown on some of the new changes:
7 new levels on a brand new tileset! New challenges await you after you complete "The Labs"! On completion you can navigate from the level selection menu using the arrows.
Desura installs for Linux, Linux 64, Windows and Mac Desura clients!
Reworked in Game UI - Easier to buy and upgrade turrets and abilities. Hotkeys are now available as well. ASDF for Turrets and QWER for abilities. This will be customizable in the future.
Improvements made for Turrets and Abilities, some abilities like the Statis Trap should be more useful.
Beginning unlocks reworked, you now start with 4 turret unlocks and 1 ability unlock instead of 1 turret unlock, 1 ability unlock and 3 research points. This makes it less confusing to new players, as well as makes it easier for the new UI to function.
Number of abilities in the game now limited to 4 to work with the new UI, can swap out at the town screen. Scroll down from the play building to the change loadout building. May be increased in the future, but 4 is a good amount for now.
Weapon Test Dummies is still in Alpha, with many more improvements still coming! Help support us so we can continue to grow the game, and get it now for half off!