Nimbatus offers alot of options to customize and build the weapons you use on your drone. In order to build a weapon you need to select a base weapon, an ammunition type and an upgrade module. Each of these modules can really change the playstyle of the weapon. I will give you a short overview over the customization options of three selected weapons, to give you an idea how it all works.
Overview over three selected Weapons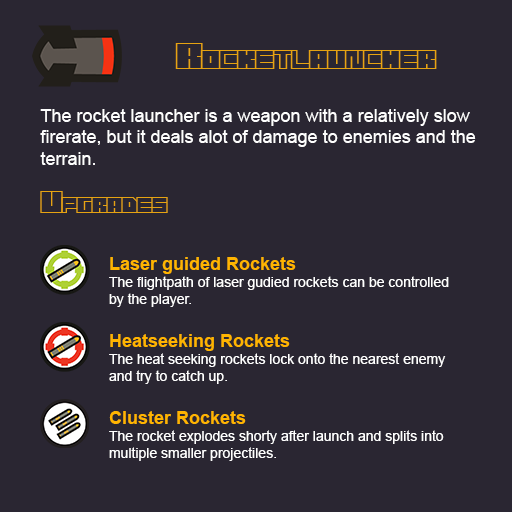 Ammunition Types
The great thing about the different ammunition modules is, that they work together with every weapon you can get. This means you can build heatseeking-poison-rocketlaunchers, liquid-frost-flamethrowers or electric-cluster-grenades. Here is an overview over the currently implemented ammunition types: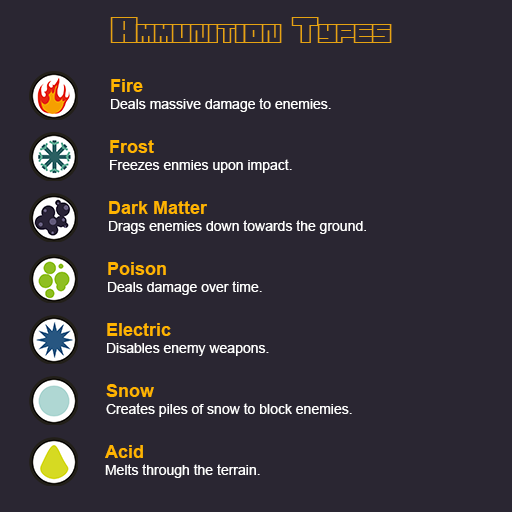 See them in Action
Here are some screenshots where you can see some of the weapons in action:
Support Nimbatus on Greenlight
I'd like to thank everyone who already voted for Nimbatus on Greenlight! However there is still a long journey ahead of me, therefore I need all the support I can get! Click on the image below to get to my greenlight page where you can vote for the game!