Greetings!
Last time we offered you some serious insight into our mod idea and background. Now it's time for a less serious update, have fun!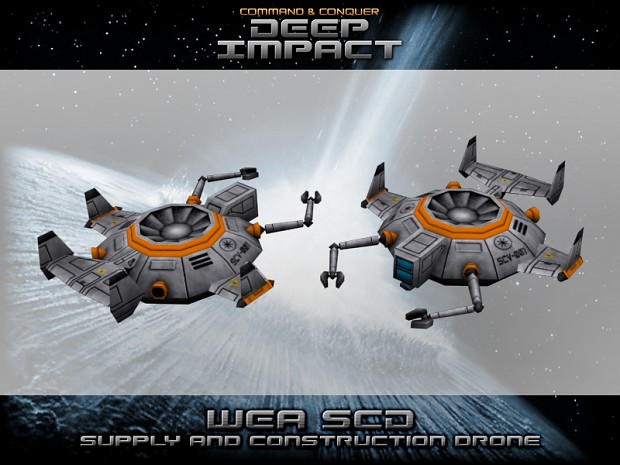 The SCV-001 Supply and Construction Drone is the first in the line of smart construction vehicles developed by ZTech and Cynopolis. The SCD's hover propulsion system allows it to HoverTM over all terrain and obstacles including water. To lift heavy loads the SCV-001 uses it's Magnetic HarpoonTM, which doesn't use magnets nor does it pierce stuff, to lift them and deliver them safely back to base. For construction purposes the SCD is equipped with 2 fully articulate, 2 fingered, skinny arms equipped with NanoShizzleWizzleTM, to perform most tasks required for buildings construction.
WEA Supply Center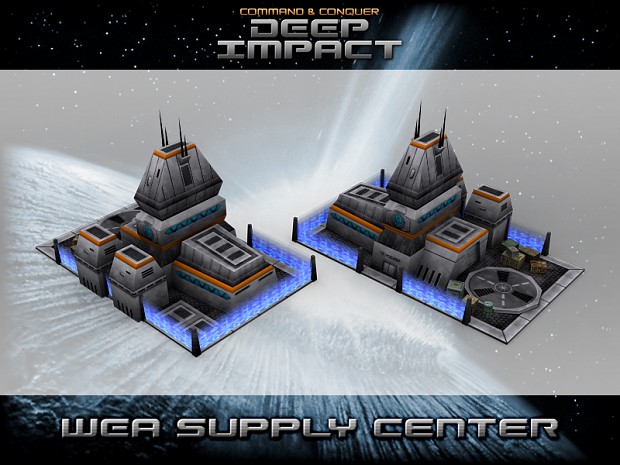 It's a supply center. What's that? Too short? How about this: It's a damn good supply center. Is that long enough for ya? Background story? For a supply center? Once upon a time, a SCD needed a place to dump it's cargo, so they build a damn good supply center. The End. What's that? The story sucked? Well then... Deal with it!TM
BONUS: Ingame Video
Well that's it for this month... time... tune in next update for more. Till then, cya!