Hello Travelers!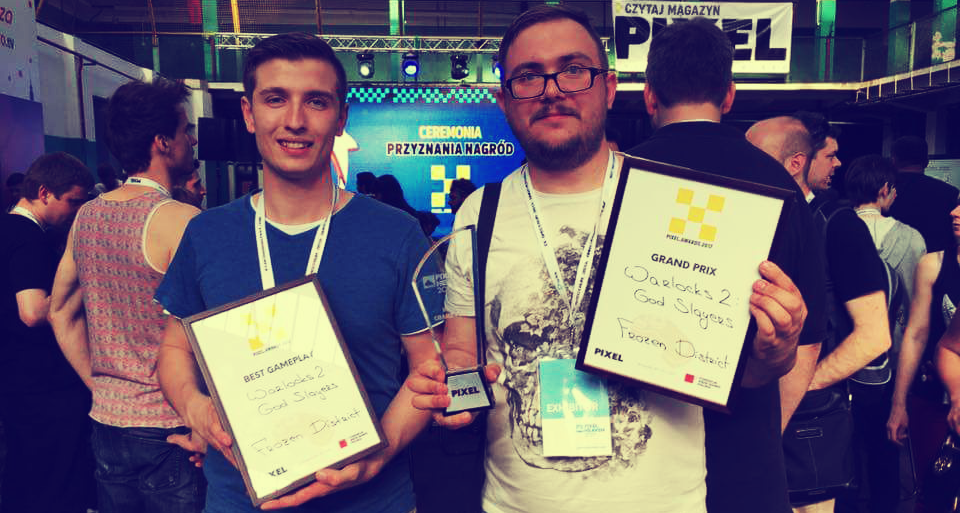 Last week of May turned out to be a big surprise for our team. At a retro gaming event held in Warsaw - Pixel Heaven 2017, from among 20 other finalists we were awarded the main prize - Indie Grand Prix along with the Best Gameplay award!
In the meantime we also published our Steam Store page ( Warlocks 2: God Slayers on Steam - add to wishlist / participate in community), we couldn't do it earlier without a cool cover art for the game, which is finally ready: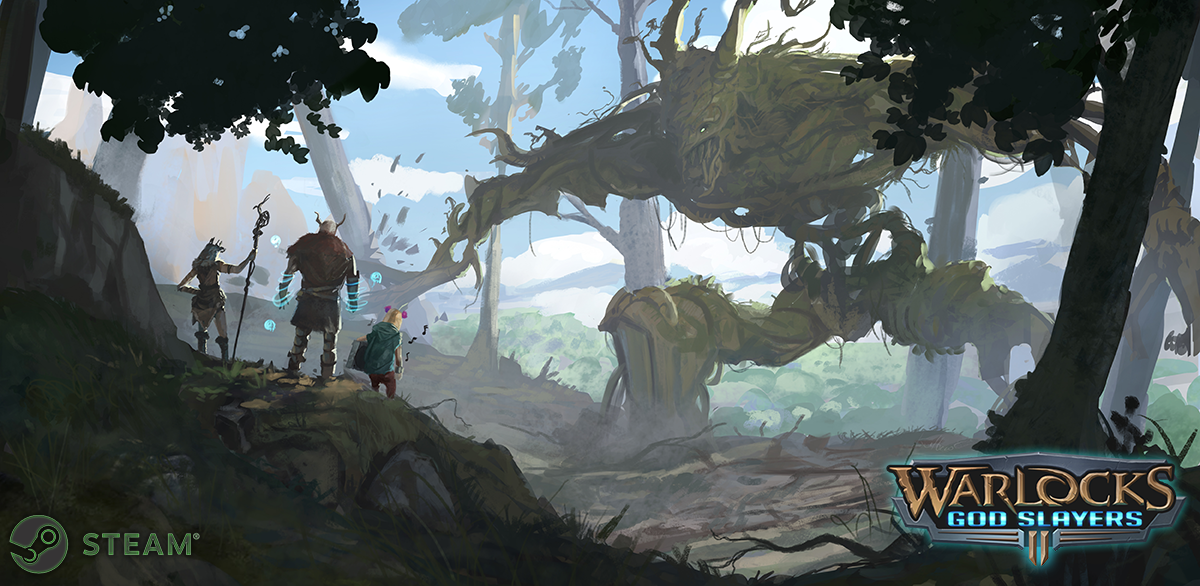 What do you think? If you're curious about the process behind it, you're in luck! The artist recorded the whole thing and put a time lapse on youtube.
We've already started working on the visual design of the second world - a world exhausted by never ending war. Here are the first few sketches: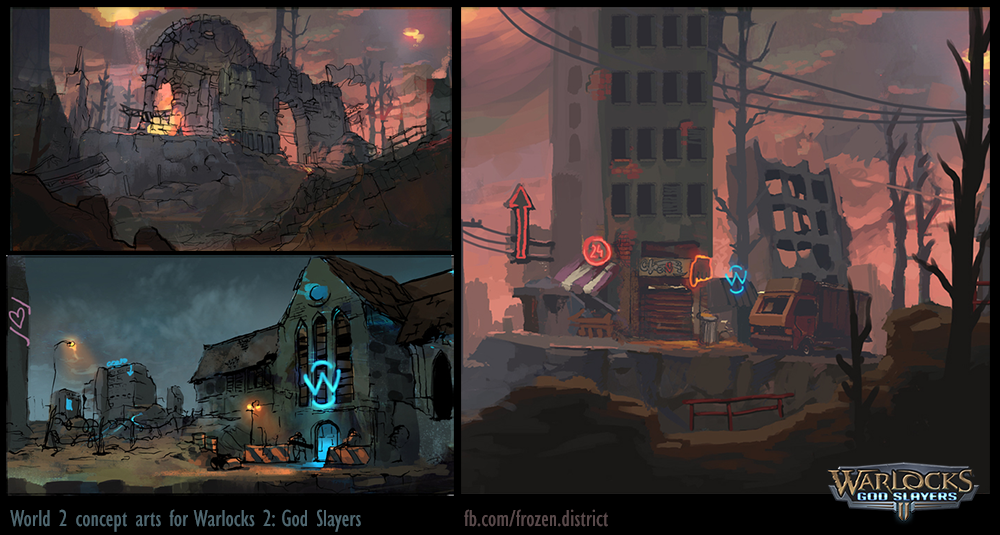 Wishlists / Steam community: Bit.ly
Follow us on social media for newest updates :)