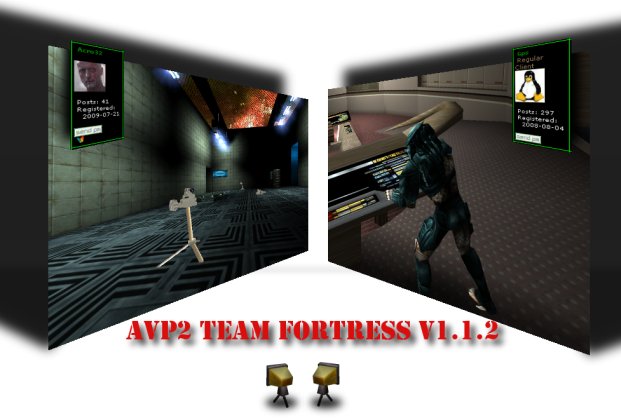 If you're wondering what does the 1.1.2 version has to bring, well, the picture above already gives you a hint. But since hints are usualy not enough, here's the list of things changed:
Acro32 added sentries and a lobby system to his 'Crepuscular Hecatomb'. The same map also got some of it's sound FX-es ... fixed. That'swhy his map is featured on the left side of the above image.
Gps fixed some issues with two of the teleporters in 'Enterprise'. And yes, you've got it, his map is the one on the right.
We've integrated our mod with the master server patch v1.5.
I added one sound file that was missing; now, when grabbing the red flag, you'll hear our announcer saing "Alert! Red flag taken!".
There are two ways to reach version 1.1.2 on our mod:
DOWNLOAD v1.1.x_to_1.1.2 PATCH!
or
DOWNLOAD THE FULL VERSION INSTALLER!
Aditionaly, if you already have versions 1.1 or 1.1.1, you can also use the update mechanism.
So, grab it while it's hot, and meet us Saturday (any Saturday!) at 20:00 BST.