Here we are, let's start with some exciting things.
I.New Professions
As you know in Dungeon Tales you can choose 3 different professions in the beggining of the character creation, there are no predefined classes. This system offers player a lot of flexibility and a lot of combinations, about 10k right now!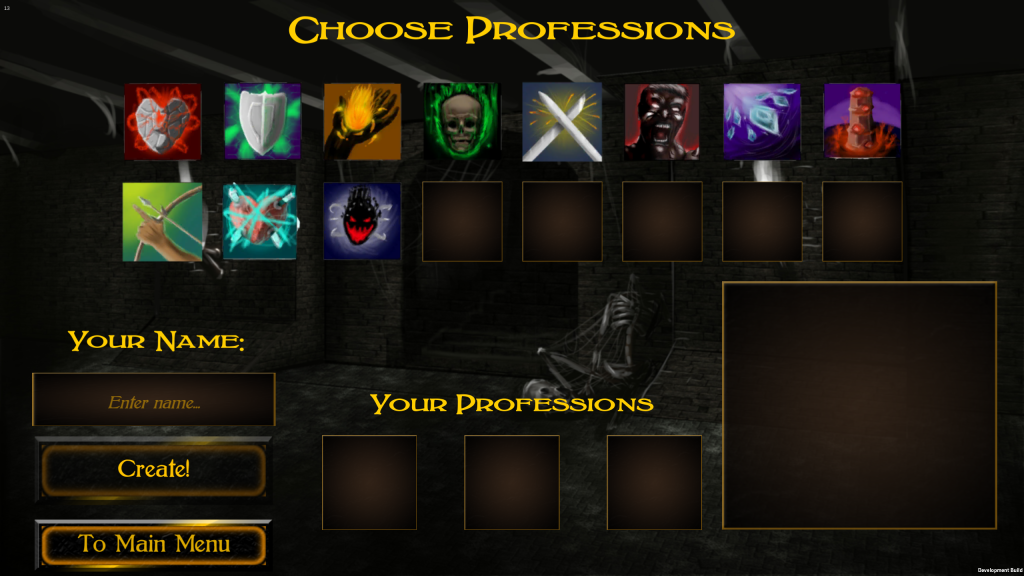 1. Summoner - he can summon skeletons, trolls pretty much every monster he wants to defend and attack for him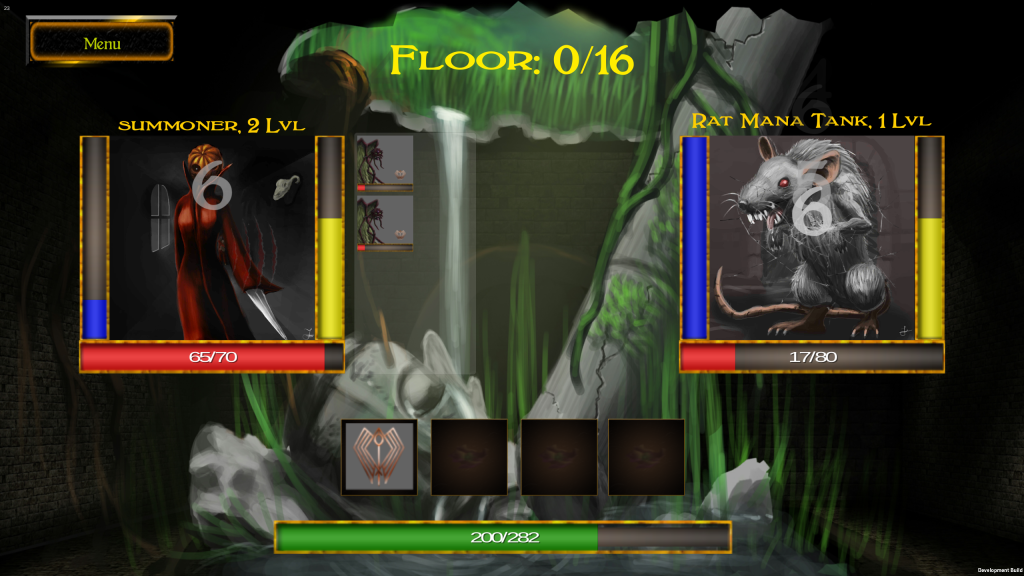 2.Totemer - he can summon on his side powerfull totems to enchance him or allies or either attack monsters.
3.Hunter - a master which deals more damage with ranged weapons and also have a higher chance of critical strike.
4.Shadow Warrior - with this profession your hero will apply stacks to the enemy, with each stack he will deal more damage during the fight. More you fight, more damage you deal!
5.Mana Tank - I like this one, with this profession when hero is attacked some of the damage is going into mana and when you use mana for spells you gain a percentage of this as health.WOW!
II.Skills
We added a bunch of skills for testing here are some of them:
Summon minion, summon totem, powerful swing, fire ball, lightning bolt, some buffs and some debuffs.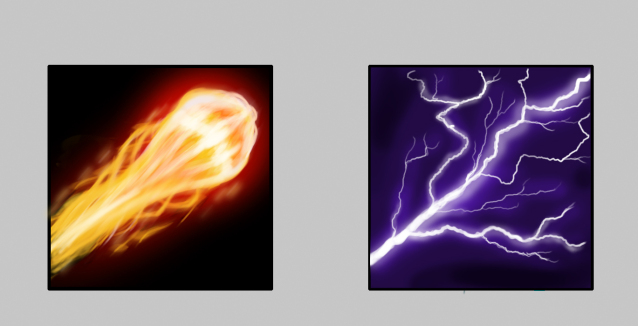 III.Dungeons
This dungeons will be the place where you will fight mobs and bosses! Complete quests and grow stronger! We made them random, each dungeon can have different rarity, highest rarity - highest difficulty and of course highest LOOT!!!
IV.Character and Inventory
Now you will have not 1 page of inventory, not two and not 3, we give you 5 pages of inventory, hell YEAH! We added a stats page, there you can see your DPS, defenses and much more!
Also now you can save characters, a lot of them but we dont know the final numbers yet.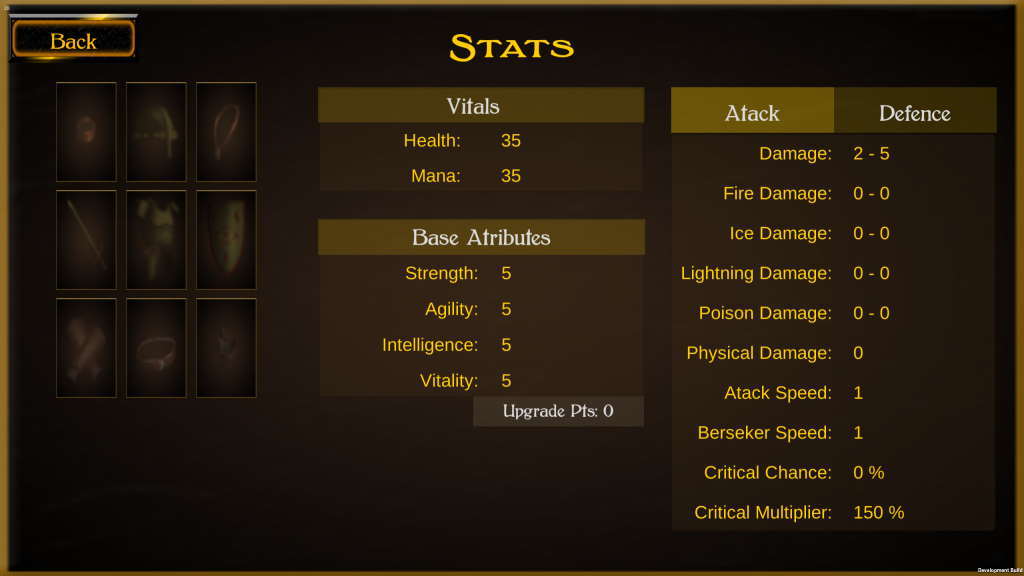 Soon we want to try to make a public beta, maybe on Google play or maybe a Web version/PC exe version, we will see how it goes because we need your feedback!
Thanks and have a great day/night. We Love you guys!