Our goal for this get together was to get Lydia on alpha stage. For the second time. We already had alpha version of Lydia, but it was with the Visionaire Studio engine. Now that we are using Unity and we had to build the game again from the scratch. But it´s definitely worth the effort (as discussed in our previous post). After some heavy duty crunching we managed to get Lydia to alpha! Again!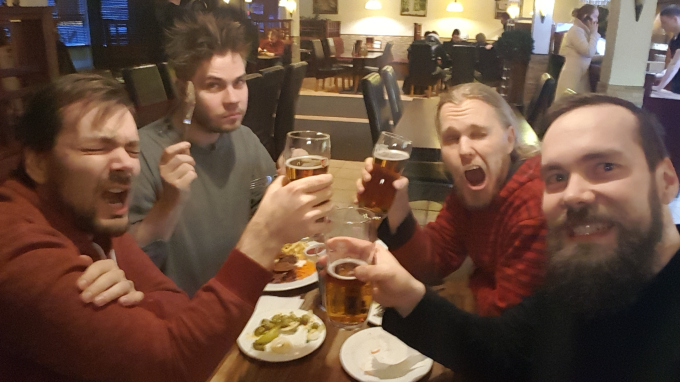 And it required some celebration!
The journey continues as we prepare ourselves to finalize the game to release, which is going to happen in June! And we are also getting two trainees into our company. More of that later.
Stay tuned!
-Jussi