About the game
Castle on the Coast is a 3D platformer with classical collectathon mechanics and George the Giraffe as the protagonist. You will parkour through a magic castle, explore challenging large-scale open levels full of crystal caverns, stone-laden halls, and trippy alternate dimensions, and try to bring together a family of the two powerful, conflicted wizards.
Thanks to cooperation mode, even the youngest gamers will be able to enjoy George's adventures, playing together with their friends or their sitters. Besides all the arcade fun, Castle on the Coast offers a more severe and moral angle. It will touch upon dealing with loss, conflict, and loving your enemies.
Valley's Children
Being the official mascot of Valley Children's Hospital, George symbolizes love and care found at Valley Children's. Being a hero for children for nearly 70 years, he was involved in many activities and projects. Now he'll put smiles on their faces as a protagonist of the video game Castle on the Coast.
A portion of the sales revenue will support the Valley Children's Hospital programs, which provide Central California's only high-quality, comprehensive care exclusively for children, from before birth to young adulthood.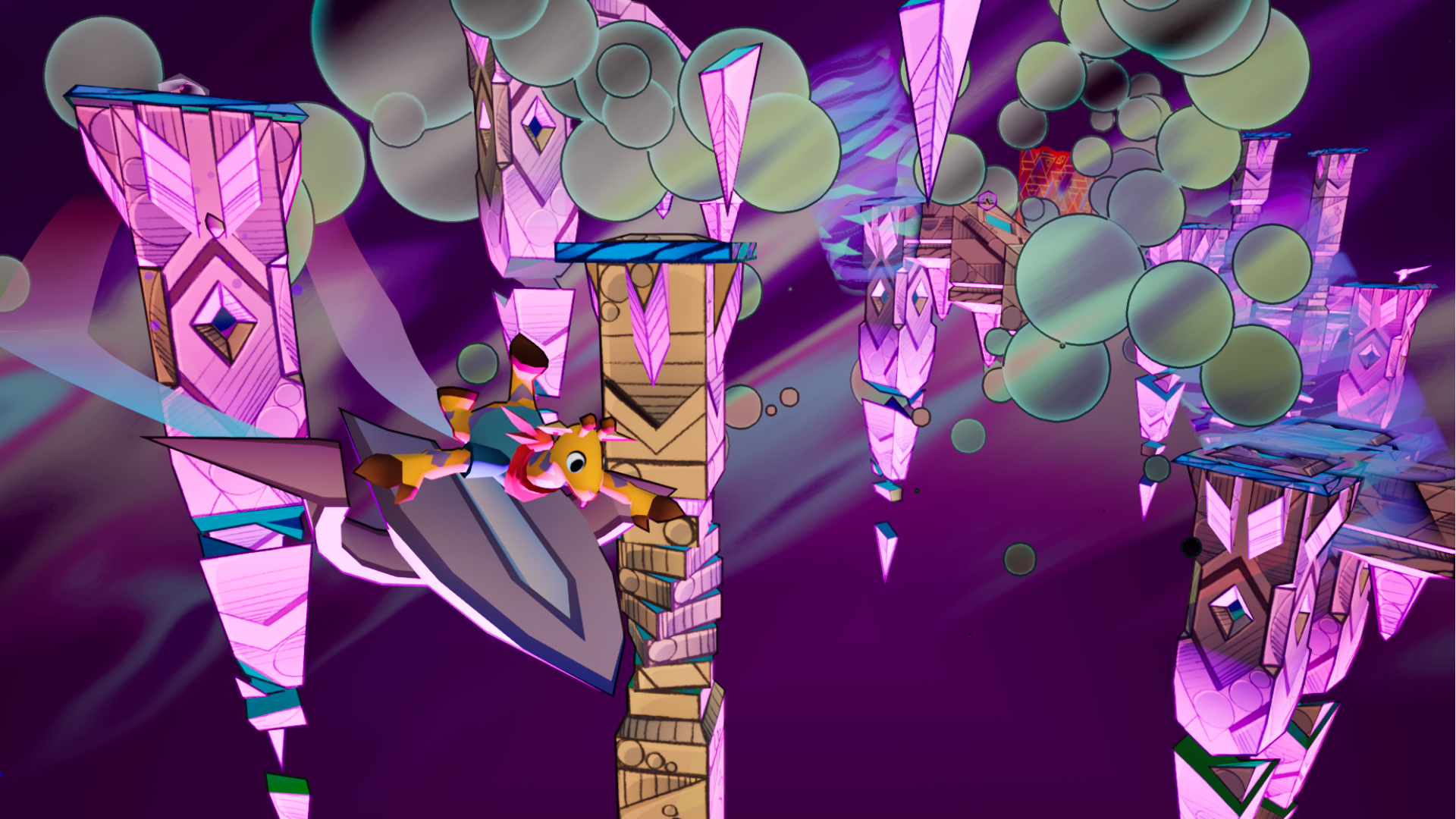 AND THERE'S ONE MORE THING
To celebrate the premiere of Castle on the Coast even more and make it more festive, we've prepared a special BUNDLE:
BEST PLATFORMERS bundle by Klabater!
Now, you can not only live the adventure of George traversing the titled Castle and trippy alternate dimensions but get the entire package of Klabater's platformer games, with a sweet discount of 25% for the bundle!
Get 3 games instead of one:
THE GAME IS ALREADY AVAILABLE! IT IS TIME TO EXPLORE MAGICAL CASTLE ON THE COAST