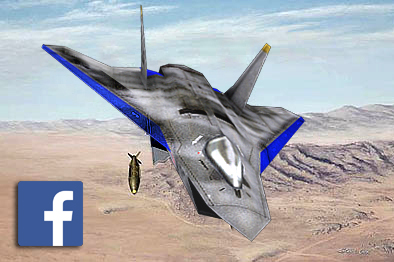 Hey there' it's been so long!
We now have launched our official Facebook fanpage! Click on the picture above to visit our new fanpage and feel free to give your like. :)
There are a lot of things happening since our last release, so here's the news:
Since the last NProject Mod release (version 2.8.1),

this mod is considered in the "finished" state.

There will be no more big releases, only minor patches.

New bugs are still found and reported

, so the next releases will revolves around fixing these bugs

NPM 3.0 is cancelled.

The project just felt too farfetched and probably can never be done for ages. But don't worry, we are still working on Tidal Wars.
The wikkii is long dead. All links here to the wikkii have been removed. At this moment there is no plan to replace the wiki because all of the efforts have gone without any backups. Also wikia is crap.
Also if you still have problem running the mod even with the no-install version, check out this link, you might found something useful there.
But we are now working on something right now. Make sure to follow our facebook fanpage to keep track on us! Also if you have any questions about our mod, or if you think you found a bug that didn't fixed yet in this mod, send us your message.
That's for now, hope to see you in another time!