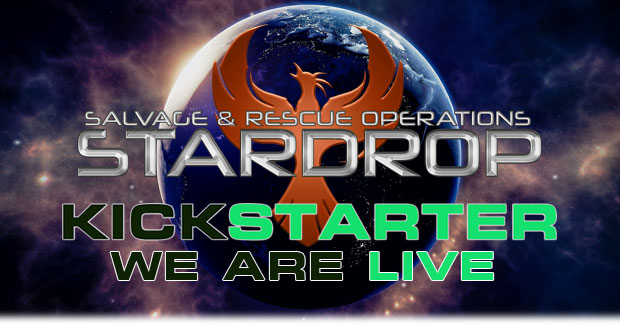 WE ARE LIVE
Over the past year I've put a lot of work into STARDROP but I'm not there yet. Me and the team have been working hard to get where we are today and while we will continue to work on the game we could really need the extra help that our funding goal would enable us to.
If you can and want to help us out then please take this chance to show us your support or at least help us spread the word to as many people you might think would want to see STARDROP succeed.
I will continue to post updates here over the course of the campaign, let's make this one successful!!!
ECHOES
We're also still steamrolling ahead with our free standalone side mission "ECHOES" While I won't be showing any new images or footage due to the fact that I do not want to spoil anything further I can only say that development is coming along nicely and I can't wait to show everyone the final result that you'll be able to download and play for yourself as a fully realized side story.