In the annals of gaming history, no genre has more maligned than the educational game. It is the ultimate black sheep of the gaming family. The stigma isn't hard to understand - most educational games amount to little more than 'gamified lessons' with little thought towards game mechanics or fun.
At LearnDistrict, we've fought the Reapers, defeated the British, killed the zombies, and stopped them dirty Blues. There is a misconception that educational games are the only "games that teach". The truth is, all games teach. Every game from League of Legends to Angry Birds is based on a system of players learning and adapting a certain amount of information to win. If the player is invested in playing, the learning will come naturally.
Who says that aliens, knights, pissed off furry critters, and super-powered cybernetic warriors can't teach us real-world knowledge? We say you can have your cake and eat it too (we swear the cake isn't a lie).
Move aside conventional wisdom - it's time for this black sheep to get some attitude (and maybe a jetpack).
FOUNDING VISION
Imagine a world where a high school student's grades could be improved by a $10 game instead of a $70 book.
Students now more than ever are bombarded with all kinds of immediate distractions outside of school. Even in the classroom, they have access to laptops with an entire world of entertainment at their fingertips.
Instead of competing with these distractions, let's embrace them. Let's give them a game that teaches them everything a book could in a context that appeals to this generation's growing need for kinetic stimulation.
Games and education haven't achieved a symbiotic relationship because the market hasn't produced games that actually engage students. As gamers and educators, we strive to find common ground between the stalwart principles of education and the world of gaming.
The next generation of learning and gaming is here, and it starts at LearnDistrict.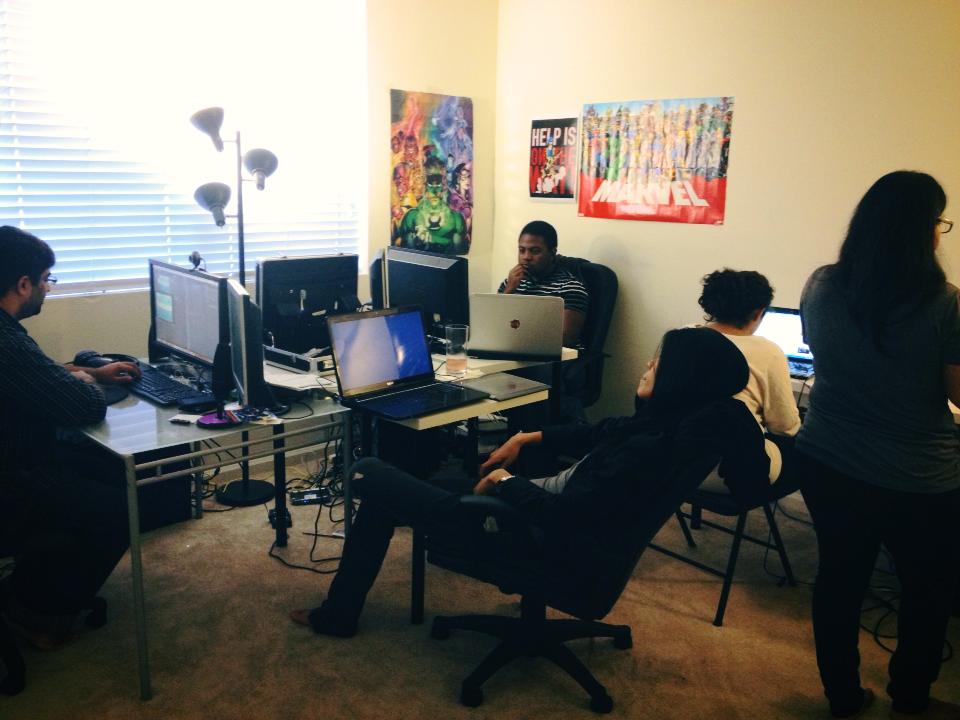 Team with Jason and Jay from Kickstarted. Thanks guys!