The biggest spike of votes was on the first weekend when we were at Insomnia54. After that it was a steady stream of votes per day.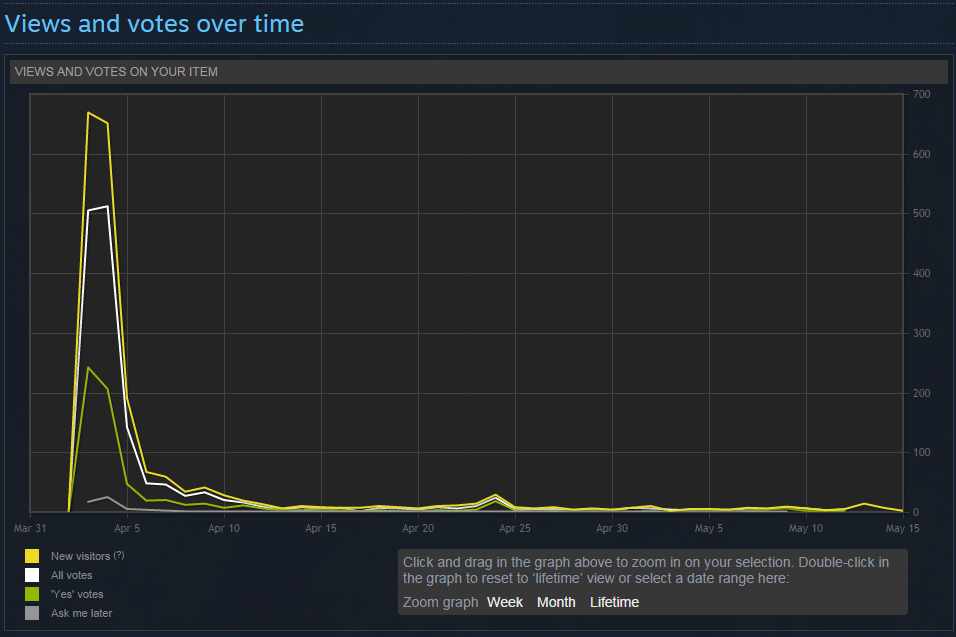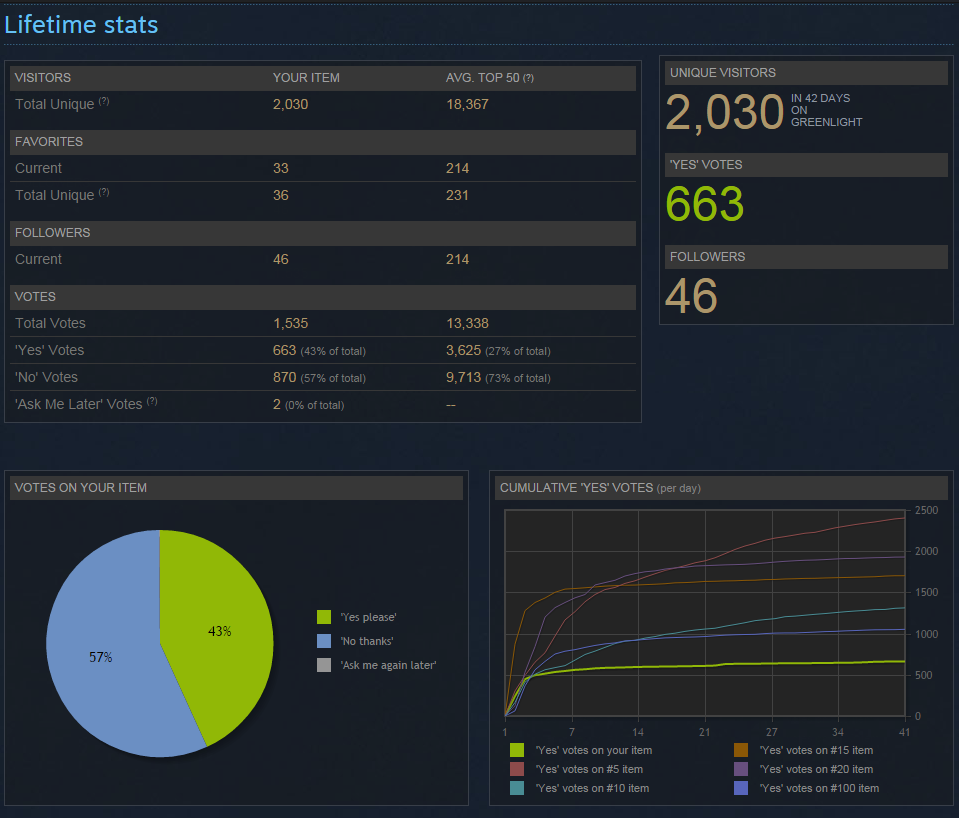 In those 40 days we got 2030 unique visitors, of which 663 votes 'Yes'. We were around 40% of the way to the top 100 in steam greenlight. Another reason to be a bit surprised.
Compared to the average top 50 games, we were doing pretty good with the percentages of votes. We had 43% 'yes' votes and 57% 'no' votes, where average top 50 games had only 27% 'yes' votes.
Now we will continue developing the game and are planning to release the game in the autumn. We still have a lot to do and there are some unanswered questions, but we will keep on doing updates to tell you what's going on. Thank you all for the support so far. We couldn't have done it this far without your votes.