Hello dear community,
holiday season has begun! We hope that everyone of you and your loved ones are doing well. :)
While 2020 was not the most active year for us we still got a Christmas present ready for you: Wave mode multiplayer is now available (and working) for both stable and open beta!
The synchronization error that prevented the wave mode to be played in multiplayer has finally been identified (thanks to Brian from Petroglpyh!) and fixed!
Therefore all three wave mode maps available are now awaiting to be beaten by you and your friends:
We hope that this new way to play our mod in multiplayer helps everyone to keep in touch with their friends - at least a little bit - while it's currently not as easy in real life as it's used to be.
Feel free to join our Discord server to host your matches: Discord.gg

Click here to see the full changelog: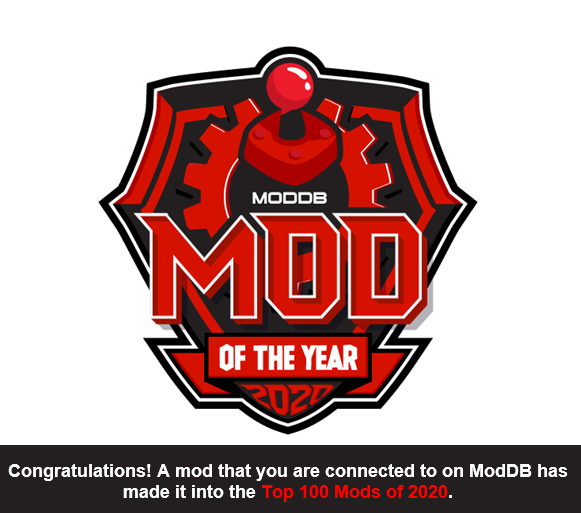 At this point of the news we would like thank everyone that voted us into the Top 100 of Moddb's yet again! We're truly humbled that you helped us archiving that 12 (!) times in a row now!
For 2021 we hope to be able to release even more content to you! Including but not limited to moving the ground skirmish to the stable version, a new galactic conquest map, a final fix for our ship name issues (damn you Lord Yu!) and maybe more! Some of it might have something to do with the image below...

Happy Holidays!
Yours,
SGMG