We've seen green screen mixed-reality footage become a great way to market a VR game, but another method involves creating content that can be viewed from within VR itself. That's exactly what the team behind Arizona Sunshine has done with its latest 360-degree trailer.
Though the trailer is embedded above and can be panned around from within YouTube itself, developer Vertigo Games has also made it possible to download the trailer and view it while wearing either an Oculus Rift or HTC Vive. Just head to the VR Trailer page and choose your headset to download the relevant trailer.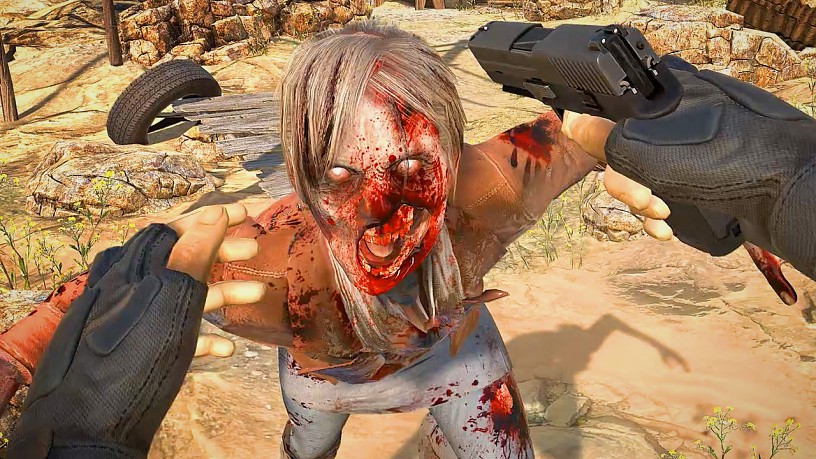 Arizona Sunshine is a zombie shooter, which Vertigo Games describes as:
"Built and optimized for VR, Arizona Sunshine plunges you into a blistering hot, post-apocalyptic Arizona where you must defend yourself against gruesome undead, hungry for your brain and close enough to touch."
The is currently in a closed beta state on Steam, with a release date eyed for sometime this year. The game itself is compatible with the HTC Vive and Oculus Rift, with both standing and room-scale options, but it requires tracked motion controllers – so you'll need a Vive, or an Oculus Touch when they launch on December 6.