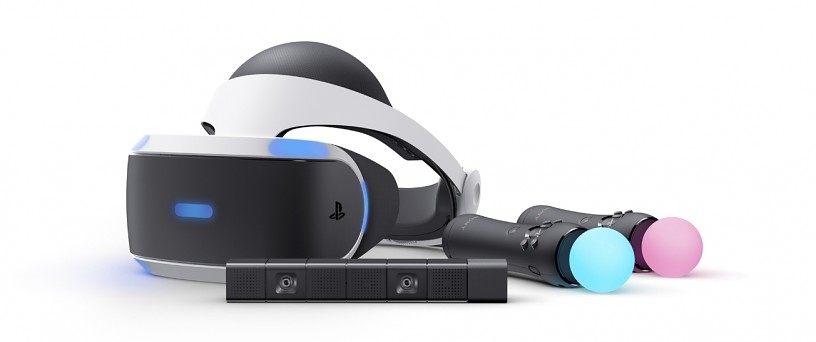 Over on the official PlayStation YouTube channel, Sony has released some setup tutorial videos for the PlayStation VR headset. With the hardware launching in just a few days, it's the perfect time to teach people how to actually get the thing working.
For many, this will be their first experience actually using a VR headset, as Sony expects the PlayStation 4's wide install base to grow PlayStation VR adoption further than the hardcore fanbase who already has HTC Vives and Oculus Rifts. So these guides are presented as simply and clearly as possible.

This first guide is essentially an unboxing video, but shown in diagram form. It aims to get you to lay every component out in front of you, ready for use in the next step.

This next video shows you how to use the PlayStation VR's included processor unit as a splitter box for your HDMI signal. It also shows that you need to plug in the processor unit to a wall socket, as well as to the PS4 itself via a USB cable. Then, you plug the headset itself into the front of the processor box.

The final instalment of the tutorial series shows you how to set up your PlayStation camera for optimal play area tracking, by mounting the camera to the top of your television. You'll also need to turn off any living room lights to avoid having them interfere with the headset's tracking lights. The tutorial also shows you the two adjustment buttons that allow you to make the headset fit comfortably, along with the adjustment dial once it's on your head.
The PlayStation VR launches globally on October 13 for US$399, £349, or AU$550.